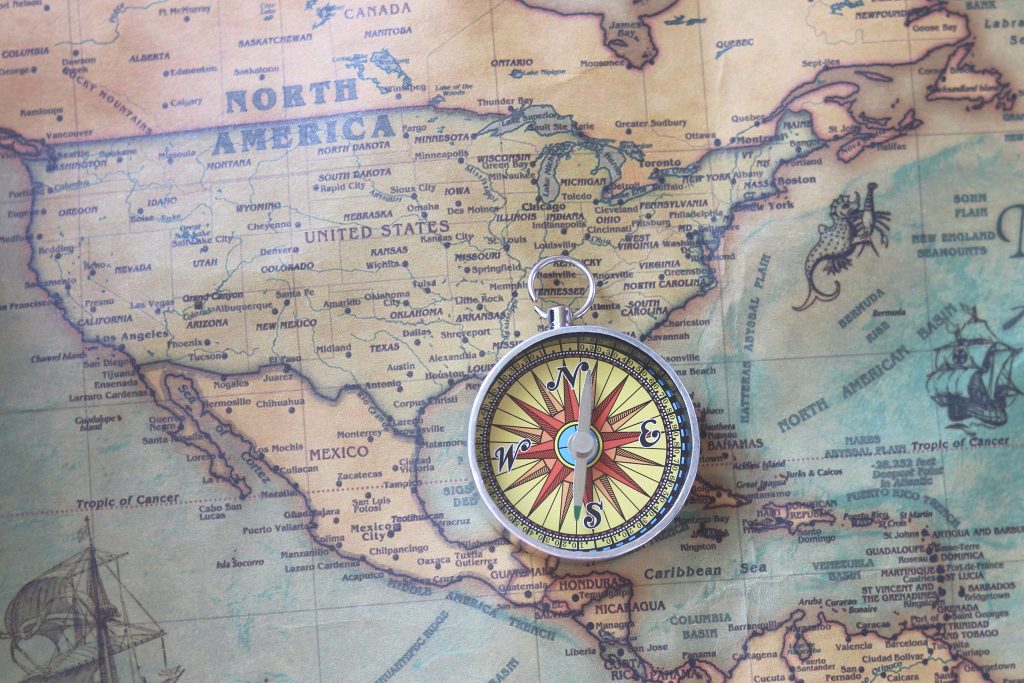 Taking a flight somewhere for the first time can bring on a bit of anxiety along with the excitement of visiting a new destination. With a little planning and some deep breathing—not to mention brushing up on a few tips for new travelers —you'll find you'll be ready to jump in with both feet and enjoy the "getting there" as much as the "being there."
Make sure you're aware of the latest Covid requirements for your destination. US regulations can be found on the CDC website; click here for a great guide on how to navigate the "new normal;" and for specific destinations, your best bet is to consult your travel advisor.
Pack up. This is a tried-and-true anxiety producer: what's too much and what's too little? Having a good idea of what you'll be doing when you get there really helps, but there are certain basic outfits you'll need—and it all starts with a great travel list. It's always a good idea to pack lightly overtaking, say, a trunk, and there are actually people who go round the world with a carry-on. However, they make 22" and 24" suitcases for a reason. You just probably don't need one for a weekend trip. 🙂
And don't forget to pack a pouch. While fanny packs are definitely stylish nowadays, consider packing a zippered pouch in your carry-on (or personal item) with some in-flight comfort essentials: a pen for filling out forms, tissues, headache meds, hand sanitizer, hand wipes, headphones, lip balm, toothbrush and toothpaste, hand lotion and some mints or gum. Pop it into the seat pocket, but don't let it get too deep—you seriously can't imagine the things that lurk down there (trust us)—or get one with a loop that you can hang on the seat in front of you.
Use technology. There are tons of great travel apps out there just waiting to be of service for your travels. Some, like TripIt, allow you to automatically create your itinerary—with every detail possible—simply by forwarding your confirmation emails to them. You can customize your itinerary with maps, photos, recommendations, and more, plus share it with friends and family. Other apps help with currency conversions, give you offline maps in case of spotty Wi-Fi or no connection, and can even help you read menus and translate signs.
Triple-check your documents. There are two things you can't leave behind: your passport (with the appropriate visas, if needed) and your money supply (credit card, debit card, some cash). If you plan on driving, bring your driver's license and seriously consider getting an International Driving Permit. Your tickets are important, but everything is electronic nowadays. However, if you do early check-in and pay for your bags online (which we suggest) you will need to print out the vouchers and have them on hand.
Going on a long-haul flight? Read this first.
When in doubt, consult a travel agent. Booking your own trip online can be easy as 1-2-3 when you're going on a short trip or a domestic destination. Things can get trickier the more complicated the travel (especially if you're going with more than one companion)—and that's where an agent's expertise can really come in handy. Whether you step into your local brick-and-mortar agency or call in, you'll find having a travel advisor on your side comes with a nice list of pluses, particularly if you're a first-time traveler.
Travel safe. Look into travel insurance and medical repatriation before you leave so your investment is covered (particularly if it's a big-ticket trip) and your person is covered (you are a big-ticket item). Big things can happen even during short trips, so take this into consideration when making your plans. (PS We highly recommend booking with a SkyMed Travel Advisor!)
Research your destination. This is the most fun part. And while you're at it, read this great post by Nomadic Matt, who has been traveling the world nearly non-stop.
Here's to this trip being the first of many—safe travels!
Please follow and like us: