Paragraph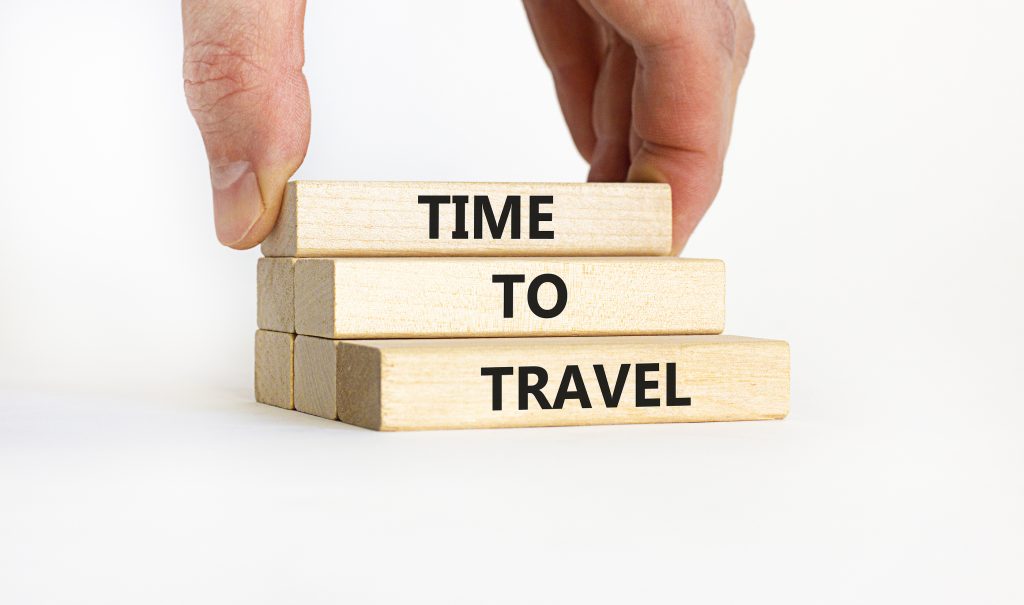 Why would you need a Travel Advisor when everything is out there on the Internet just waiting to be Googled? Well, here's something I experienced first-hand not too long ago that convinced me that, hello, just because I have a computer doesn't mean I can find and book all my trips by myself—even one I thought was going to be an easy-breezy one.
My mother and her husband live in Mexico, but he spends part of the year in Puerto Rico to visit family. A few weeks ago they called me to book a flight to San Juan with the same departure dates for both of them, but different return dates, and, on top of that, they wanted to put them on separate credit cards. OK, sure, I can do that, right?
Well, not really, at least not if they wanted to be on the same return flight and sitting next to each other.
Why the issue? Booking separately under different cards with different return dates really complicated matters. So I called John Latimer, who apart from being the VP of SkyMed Travel is also a professional Travel Advisor. An hour later he called me back with confirmation not only for the flights but also for the seats. Mission accomplished!
Truth is, as much information and Googling we can do on our own, there are plenty of instances why you would want to purchase travel from an agent as opposed to hitting the "Book" button yourself.
A Travel Advisor saves you precious time.
Start surfing on your own for that dream vacation can take weeks, and just looking for the right flight or hotel can take hours. Why not work with a Travel Advisor to do all the busy work and extensive planning? A Travel Advisor will get to know you and your likes, dislikes, your bucket list, and more. They have vetted almost every travel product, so you don't have to worry about booking the wrong vacation or traveling with the wrong documentation, or getting hit with hidden fees, restrictions, limited seats, expiring discount fares, etc. A corollary to this point: an agent will know what documentation and preparation you will need for your trip and knows local rules and regulations that could affect you at the destination.
A Travel Advisor can save you money.
Travel Advisors know where to find current deals and promotions and know where to find and secure the best deal for your vacation. With a network of preferred suppliers, they can provide exclusive rates unavailable online. They have personal relationships with trusted travel suppliers, including tour operators, cruise lines, hotels, airlines, etc. They can frequently arrange for value-added perks such as breakfasts, airport pick-ups, late check-outs, and the like for no extra money. They also provide you the best travel insurance plan for your trip to take away the worry should a hiccup occur.  Having an insider on YOUR side is priceless.
A Travel Advisor can work wonders when you need to book a group.
Multiple itineraries and different needs for multiple people can be enough to drive even the best Excel spreadsheet organizer insane. Hand the responsibility to a travel agent; they are group travel experts who keep track of all the details and work across the board with cruise lines, airlines, tour companies, ground handlers, and hotels. Whether you are looking to join a group or starting your group travel, you need a Travel Advisor to coordinate everything to go smoothly from the planning stages to the anticipated departure and the return home. And, traveling with a group enables better rates and better perks. 
A Travel Advisor is a problem solver.
We all learned our lesson in 2020 and 2021 with the ever-changing travel problems. So many people were holding online for hours on end to get through to an online travel company, an airline, a cruise line, etc. Still, those who knew the benefits of working with a Travel Advisor went about their daily business, as they had the problem solver doing it all for them. When you miss your flight or connecting flight that you booked online, who do you call for help? You probably don't have any idea who to call—and who can guarantee you'll get a human being at the other end of the line? If you booked with a Travel Advisor, you would have him or her on your speed dial. A good agent will know what to do to help you with any travel predicament.
A Travel Advisor can suggest options you might not find online.
A good agent can be as knowledgeable as the best hotel concierge when it comes to the hottest restaurant in town, the most fantastic jungle tour, or scoring tickets to a sold-out show. They can put together a unique experience that leaves your friends' cookie-cutter vacations way behind.
Do you have a preference when it comes to booking travel? While you can certainly book your own trip through the www.SkyMedTravel.com site there are always agents available at SkyMed Travel office that can help you navigate the travel waters when you're ready—it pays to be a member in more ways than one!
Please follow and like us: