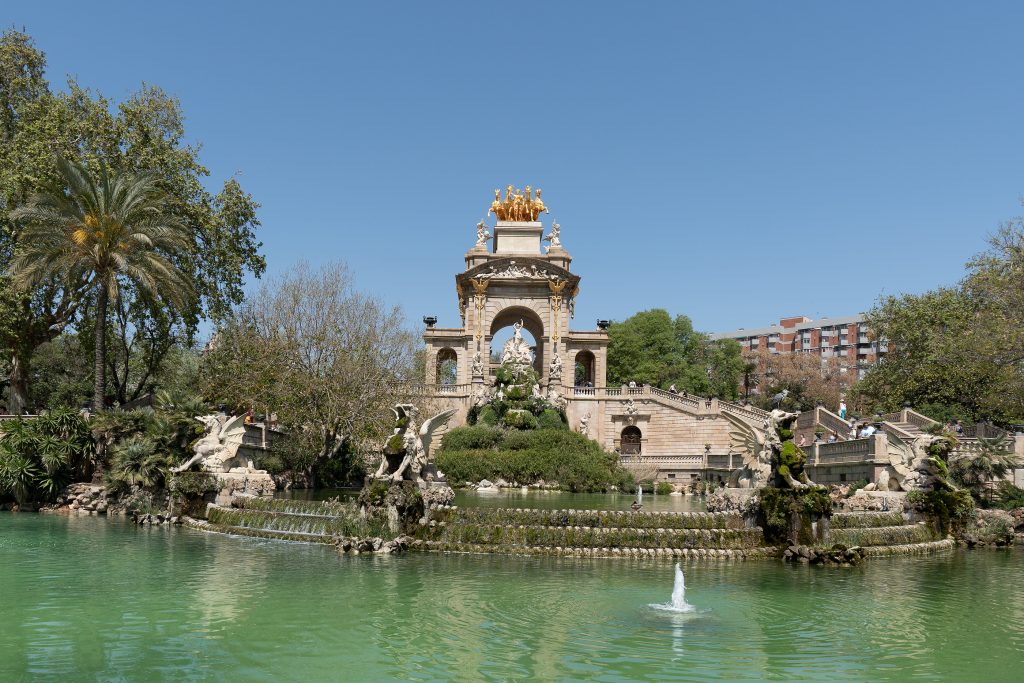 Quirky, vibrant, thoroughly modern yet positively ancient, the Spanish city of Barcelona is a study of contrasts. The capital of the Catalonia region, Barcelona is a magnificent representative of this rich and fiercely independent region.
This gorgeous metropolis by the sea is known for the modernist architecture of Antoni Gaudi, La Rambla (one of Europe's most famous streets), and Camp Nou, home of the Barcelona Soccer Club (they are Fans with a capital "F"). But while that's the big picture, we're going to take a bit of a closer look and recommend a few things to do in Barcelona that you'll want to put on your radar.
Take a Cycle Tour
The best—and quickest—way to get the lay of the land in Barcelona and earmark spots to come back to on a more leisurely basis is by bike. For this fun excursion, we recommend Barcelona Ciclo Tour (touted as 1 of the 10 best bike tours in the world). Their guides are very knowledgeable and personable, and they'll take you around Barcelona's most popular sights including Gaudi's Sagrada Familia church, the Gothic Quarter, the Cathedral and the Roman City walls and much more. They'll give you the 411 on local history, a glimpse of politics, and a few of the fascinating stories behind the monuments and buildings. The tour departs daily from Plaça Catalunya and takes you on a leisurely ride for about three and a half hours, including a stop for a free drink at a beach café.
Check out the Competition 
As we mentioned above, Barcelona takes its football (as in, soccer) very, very seriously. The FC Barcelona (Futbol Club Barcelona) is one of the best-supported teams in the world, with the largest social media following in the world among sports teams. The Fans (with a capital "F") have every right to be proud: it's also one of the very best teams in the world. The club has a long-standing rivalry with Real Madrid Club de Fútbol, based in Madrid, Spain, currently the most valuable sports team in the world. The fierce rivalry between them goes beyond mere sports, but that's a topic for another blog. So… you might be surprised that right smack in the middle of La Rambla—the aforementioned most famous street in Europe—you'll find… an official Real Madrid soccer gear store. Excellent souvenirs for teenage boys, these official jerseys aren't cheap (we recommend the Cristiano Ronaldo one), but they're very, very cool. Don't forget to take a tour of the Camp Nou and pick up a Barcelona jersey (we recommend Lionel Messi) so you'll have a matched rival set. Las Ramblas 114, Barcelona
See and Be Seen
One of the most famous squares in the city, the Plaça Reial (Royal Plaza), located right off La Rambla, is busy by day and even more by night. This beautiful plaza is ringed with ancient buildings (it's in the Gothic Quarter, after all) and stately palms—but also a collection of nightclubs and restaurants. This is the place to go for morning coffee, evening strolls, and the annual La Mercè festival, with its open-air concerts. And, if you know where to go, some of the best seafood dishes you've ever had. We recommend a stop at Torantos Flamenco for a vivid show featuring the latest generation of Catalan flamenco dancers (think passionate and fiery) followed by a delectable dinner of seafood paella (a rice dish with fresh seafood and saffron) at Mariscco Reial.
Speaking of Food…
Barcelona is known as a foodies' paradise and for good reason. There's a lengthy list of restaurants to choose from, so we'll just pick a couple in the interest of keeping this post under 10,000 words. Topping just about every gastronome's list in Barcelona, the Abac is chef Jordi Cruz's three-Michelin-star baby. Creativity, super technique, fresh ingredients, and presentation are key. We recommend the full tasting menu if you're looking for an exceptional experience, though some à la carte items are available. Also highly recommended, the Montiel is tucked away on one of the many narrow streets of the Born district near the Picasso Museum. This artsy, modern space may be tiny, but the meals are epic in taste. The menu is fixed—either five or seven dishes—is skillfully created by the chef based on what's fresh and local and is equally as skillfully paired with great wine. Both are worth every Euro. One more: Els Quatre Gats, or the Four Cats, located in the Gothic neighborhood, should be near the top of everyone's list. Though the food is good—not great—, the building is amazing. Its Modernist architecture (by Gaudi's contemporary Puig I Cadafalch) is gorgeous, and its interior is just as beautiful. Oh, and it has the added appeal of being a former watering hole for Picasso and his cronies.
Hang Like a Local
As befits this thriving metropolis, there are plenty of excellent hotels. We prefer a boutique place to larger chains—and we've found Airbnb to be an even cooler way to get to know the city.  Check out this striking, modern apartment in a cozy neighborhood of l'Eixample, close to shopping, metro stations, and lots of outdoor cafés. The beach and the bustling historic center were within walking distance, but being in that very safe, simply lovely neighborhood getting morning coffee and late-night tapas (small plates) with the locals was priceless.
And Finally…
You can't go to Barcelona without going to Barceloneta Beach, located in the traditional fishing district within sight of the famous W Hotel "wind sail" building. There are lifeguards, police presence, children's games, surprisingly clean, airy, and modern unisex bathroom facilities, restaurants, bicycle parking areas, and Wi-fi. We highly recommend finding a chair and umbrella vendor at the beach by Ona Beach Bar—they'll set you up for a modest fee with loungers and an umbrella.
Please follow and like us: