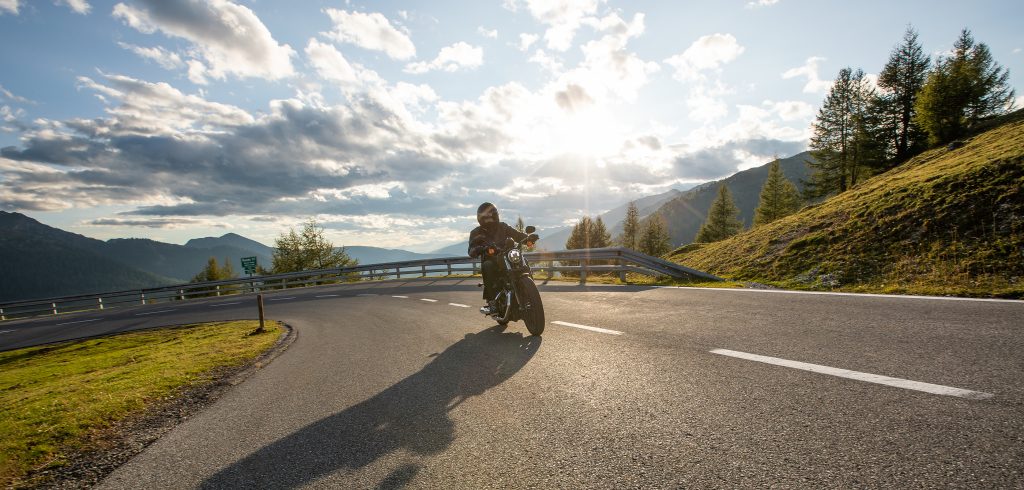 There's nothing quite like the feel of the open road when you're on a motorcycle: the wind, the sound of the motor, the scenery rushing by… Bikers cruise the 50 states and take full advantage of the amazing highways and byways of this great country.
Take Arizona, for example: its year-round riding season—think the high country in the summer and everywhere else the rest of the year—means bikers flock to its wide-open roads flanked by some of the country's most breathtaking scenery. Home to one of the fastest-growing rallies in the country, Arizona Bike Week, the state recently welcomed bikers from all over the country.
If you're riding out to explore the Sonoran Desert, the Utah landscapes, or the rolling hills of North Carolina, tuck a little something extra in your back pocket, just in case: a SkyMed Membership card takes up very little space, but it could save your life, your ride, and your bank account.
Here's why: If you suffer a critical injury, a SkyMed membership will not only return you and your family (or companion) back to your home network—it does the same for your ride.
In case of an accident, we know you'll be as particular about who's repairing your bike as you are about who's "repairing" you. With that in mind, we have your bike mounted on a pallet and shipped to the repair shop of your choice.
Out of pocket cost to you? Nada. Zero. Zilch.
Need an example? Read what Member Wally Bentt had to say. "We were in Kearney, AZ, when I stopped my motorcycle abruptly, it fell over and landed on my left thigh. I ended up with a huge hematoma and was admitted to the Banner Desert Medical Center in Mesa. As it turned out, I required three surgeries and 8 days of total bed rest."
Turns out this happened right when the pandemic hit and Wally needed to get back to Canada to complete his recovery back in his home hospital and be covered by his health insurance. The onset of the coronavirus nightmare didn't help, but Wally, his wife, and his vehicle, trailer, and motorcycle all made it back safely to Edmonton. And having a SkyMed Membership meant WE picked up the tab.
So ride easy. Ride hard. Ride any way you like but always ride safe. We'll be in your back pocket if you need us.
*SkyMed covers you on a regular ride but does not cover participation in organized racing events. Please contact us for more details.
Please follow and like us: