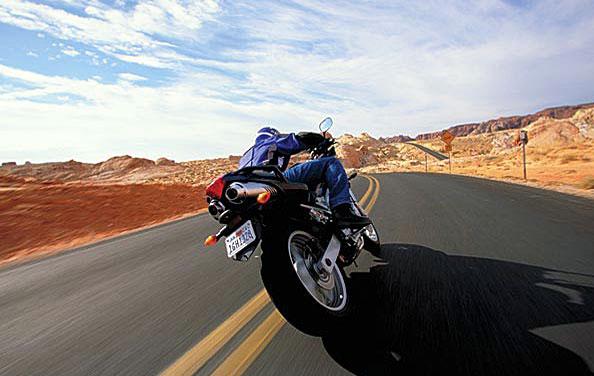 Arizona's year round riding season—think high country in the summer and everywhere else the rest of the year—means bikers flock to its wide-open roads flanked by some of the country's most breathtaking scenery. Home to one of the fastest growing rallies in the country, Arizona Bike Week, the state is set to welcome bikers from all over the country.
If you're coming to explore the Sonoran Desert, enjoy the party and pick out your next two-wheeled darlin' at the CycleFest at Westworld, you might want to bring along a little something extra in your back pocket, just in case. We know what you're thinking, but in addition to that, slip in a membership to SkyMed Takes You Home.
Here's why: If you suffer a critical injury, a SkyMed membership will not only return you and your family (or companion) back to your home network—it does the same for your ride.
In case of an accident, we know you'll be as particular about who's repairing your bike as you are about who's "repairing" you. With that in mind, we have your bike mounted on a pallet and shipped to the repair shop of your choice.
Out of pocket cost to you? Nada. Zero. Zilch.
April in Arizona is shaping up to be quite a month for bikers. The list of rides for this year's rally crisscrosses the Valley of the Sun from one end to the other, the weather promises to be picture perfect and you'll have your pick of events, concerts (Doobie Brothers, anyone?) and parties to keep you busy from sunup to sundown and beyond.
So ride easy. Ride hard. Ride any way you like but always ride safe. We'll be in your back pocket if you need us.
*SkyMed covers you on a regular ride but does not cover participation organized racing events. Please contact us for more details.