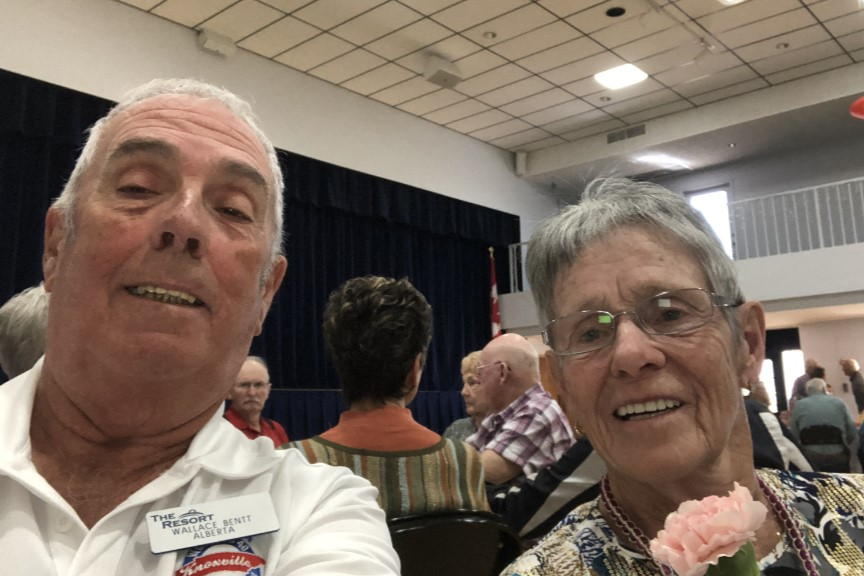 "We were in Kearney, AZ, when I stopped my motorcycle abruptly, it fell over and landed on my left thigh. I ended up with a huge hematoma and was admitted to the Banner Desert Medical Center in Mesa. As it turned out, I required three surgeries and 8 days of total bed rest.
"Meanwhile, the Novel Corona Virus was hitting the world, causing total chaos. We contacted SkyMed to see if they could get us air evacuated to Edmonton, Alberta. Their staff tried everything to get this done, but we couldn't go from a hospital in Canada without the COVID test, and the US wouldn't test us without respiratory problems.
"We were finally able to get wheelchair-assisted service on a commercial airline, but our vehicle and a trailer with the motorcycle were still in Arizona. Once more, SkyMed went to bat for us, but because of the virus, it would have been at least a month and a half or more before they could get a driver to bring the vehicles back. We finally found a couple of "saints" who would fly to Phoenix from Edmonton and drive our vehicles home… And SkyMed picked up the tab for all their expenses!"
How did you find out about SkyMed and why did you choose our company?  
"We were in Texas when we found out about SkyMed: we went to one of their pizza presentations about four or five years ago and signed up for a membership. One of the things we liked about SkyMed was that we don't have coverage for ambulance calls up here in Alberta, and they would cover that if we needed it. We were also spending a lot of time in South Texas back then."
What would you tell your friends about your experience with SkyMed?
"Having SkyMed is very worthwhile, especially if you're Canadian because you want to be able to get back home if you needed to. Our Canadian medical system is basically free—well, we pay taxes for it—but if we have a situation where we need to be hospitalized here, then that's the answer. I've recommended SkyMed several times.
We want to thank the staff at SkyMed, especially Mr. Jim Edwards, for all their efforts under the trying circumstances of the Corona Virus pandemic."
REMEMBER:  Even in the face of extraordinary circumstances—such as the Coronavirus pandemic—you can trust SkyMed to do the right thing. When one door closes, another one opens: while Member Services could not secure a driver due to the health crisis, they worked with these SkyMed Champions arrangements and made sure all expenses were paid. By keeping Member Services in the loop, the couple saved themselves the stress of an additional bill.   
Please follow and like us: