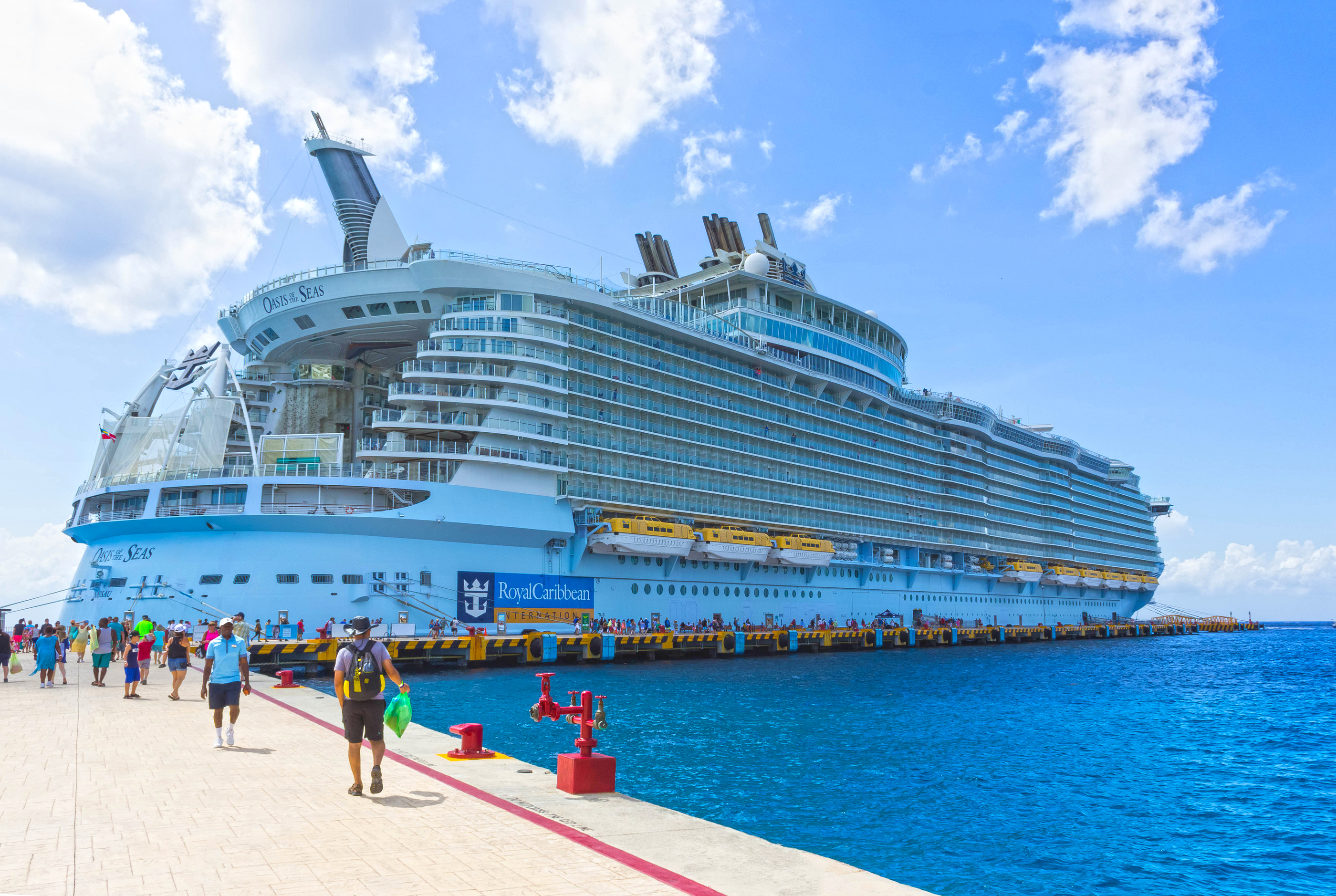 Congratulations! Boarding your very first cruise can be exhilarating, to say the least, though it might be a tad overwhelming. This is a unique vacation that comes with its own unique set of travel tips, so read on for some of our favorites.
First, find a cruise line that fits your personality
Are you cruising as a couple or a family? Are you active or is your idea of heaven a lounge chair and a cocktail? Are you a culture hound or just looking for a place to party? Truth is, there's a cruise out there for just about every taste, from Disney themes to small luxury ships to big party boats and everything in between. And did we mention river cruises? Yeah, they're not just for old folks.
You won't be bored.
What strikes your fancy? Golf? Zip-lining? Broadway shows? We kid you not: you can do this and more on board. How about: jumping on a bungee trampoline, go indoor skydiving, play bumper cars, surf on board, get a drink at an ice bar, get qualified as a scuba diver, schuss down a giant water slide, walk the plank, learn to cook, and much more!
Seasickness can be avoided.
You can visit your doctor before you go for a prescription or try some snooze-free over the counter meds (you don't want to miss a thing, do you?), but there are a couple of other tips you can follow that will definitely help. Choose an outside cabin in the middle of the shop—that's the natural balance point and having a window will give you a consistent horizon point will help. Also and especially for your first cruise, you might want to pick one of the newer mega-ships: they use stabilizers that provide the smoothest ride possible.
Cruise ships are not floating norovirus petri dishes.
Yes, there have been outbreaks and they have been well-documented but consider the numbers: in 2017 there were 11 voyages with norovirus outbreaks. That same year, 25.8 million people enjoyed a cruise. Truth is, the norovirus loves anyplace where there are lots of people in close proximity, i.e., schools, businesses, airports, etc. Same as anyplace else, you can lower your chances of coming down with anything by washing your hands frequently. (Note: hand sanitizer is your friend, not your foe.)
Leave your wallet in the safe (at least while you're onboard).
Cash is so extra on board a ship—your cabin card, however, is gold. Most ships now connect your electronic key to your onboard account, so basically it opens your door and your wallet (as in, keep close tabs on it and report it immediately if it goes missing). Casinos are on the system, even gratuities might be added in. If you'd rather tip them in cash, chances are you can, just check the fine print. Some lines allow travelers to make a cash deposit into their "account" if they'd rather not use their credit card. You will want cash for port visits, though, so don't leave home without it!
Interior cabins are just fine (but if you have the money, go for a balcony room).
If you know you really won't be spending all that much time in your cabin, save the money and spend it on other fun stuff! They're not only cheaper, but their more private, better for light sleepers, and can be more stable than outside rooms. However, if money isn't an issue, there's nothing like sipping on your coffee while sitting on the balcony with a view of the endless ocean or a gorgeous port of call.
Don't like lines? Board later.
We're not saying be late, but if you want to miss out on the incredibly long lines at check-in, wait until about an hour before the boarding window closes to show up. By that time most people are already on the ship and check-in is a Caribbean breeze… Same goes for debarking: most passengers opt for "early debarkation," meaning it's really, really crowded. Take it easy, enjoy breakfast, and forego the long early-morning lines.
You might not drink all the "all you can drink" package.
While it might seem like a good deal, think a little before plunking down the credit card for it. Drink packages are "on" for the entire duration of the cruise, meaning they don't stop while you're in port enjoying beverages on-shore. Unless, of course, you think you'll be consuming about 7-10 drinks daily—that's about the break-even, maybe-come-out-ahead point.
One more: Travel insurance and a medical evacuation membership are really good ideas.
This is where our motto "Because it's better to have it and not need it than need it and not have it" kicks in. Most people enjoy their cruise with nary a worry, but if something goes wrong travel insurance can compensate you for lost luggage, travel delays, and more. As far as medical evacuations go, don't think your stellar health insurance plan can be a stand-in: they typically don't pay for medical care outside the United States, much less a medical evacuation should you require one. If you are critically ill or injured and you have a SkyMed membership, for example, you very well may be able to be transferred to your home hospital for care, saving you thousands. (And yes, it happens!)
Please follow and like us: