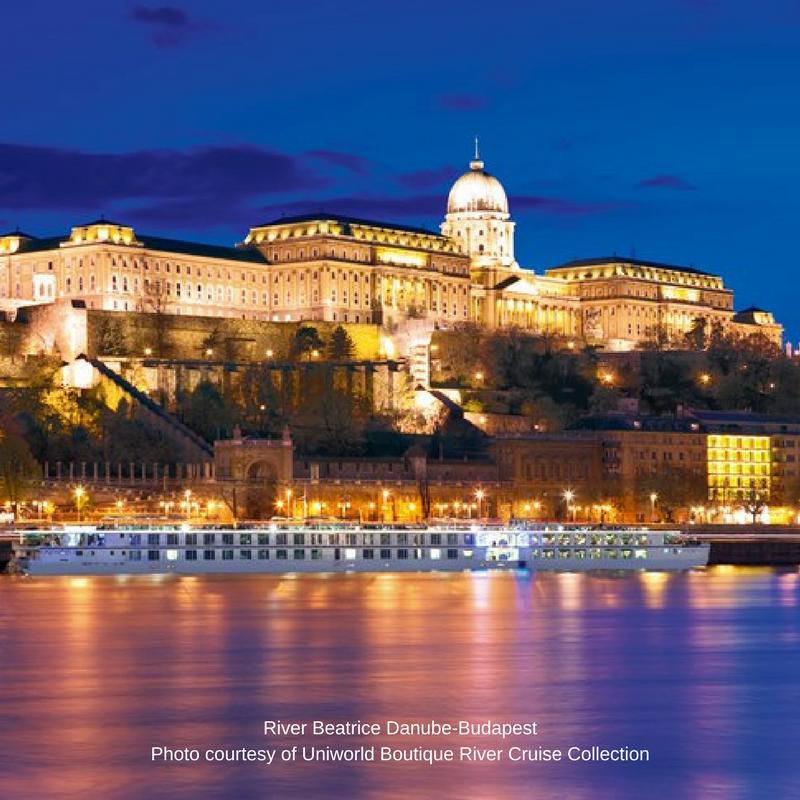 If you think a river cruise is for retirees past their expiration date, think again: according to CLIA (Cruise Lines International Association), a good portion of the growth of river cruising over the past few years is actually due to an increase in bookings with a much younger set in mind.
While traditionally the domain of the 60+ crowd with an average income of $80,000 or more, river cruise lines such as Tauck have seen a marked interest in family travel, multigenerational and millennial travel. They cite the nature of river cruising—making the destination the experience rather than the ship—as one of the main attractions for families.
One cruise line in particular—Uniworld Boutique River Cruise Collection—began marketing family-friendly itineraries a few years ago, and has done so well it was named Travel + Leisure's "#1 River Cruise Line for Families." Their all-inclusive adventures include special excursions, onboard activities and plenty of amenities designed to keep kids (and parents) entertained and engaged. As an added incentive, young travelers ages 4 to 17 get half-off the cruise-only fare when traveling with an adult.
The company also launched a new river cruise brand in 2017 named U, aimed at creating a cool onboard vibe and authentic local experiences in some of Europe's top cities. Their newly refurbished boats are painted black and given new names: the A, which will travel exclusively in Germany's Rhine, Main and Danube rivers; and The B, which will sail on France's Seine.
Marketed as a "full-on, action-packed, culturally enticing immersive travel experience," it's specifically targeted for 21-45-year-olds. Highlights include a welcome party, a DJ party, 13 excursions included (plus optional ones for an extra cost) and onboard activities such as chef's cooking classes, a silent disco, and paint and wine.
Excursions can be rock climbing, white-water rafting or bar hopping in abandoned buildings—not your grandparents' tours at all. Ships overnight in main cities such as Paris, Vienna, Amsterdam, and Budapest, giving cruisers a chance to go clubbing and stay out late.
Dining is at communal tables for hanging out, deck spaces have hammocks, bean bags, and large sun beds, and the upper deck has a lounge and bar with expert mixologists and DJs on tap.
Meanwhile, Croisi-Europe is also including millennials in its river cruise company's target audience with physically-intensive excursions such as a two-day bicycle tour and hike through Cirque du Bout du Monde, a Natura 2000 natural site.
Are you ready to cruise? Give SkyMed Travel a call at  (800) 568-8994 and let us help you book it! 
Please follow and like us: