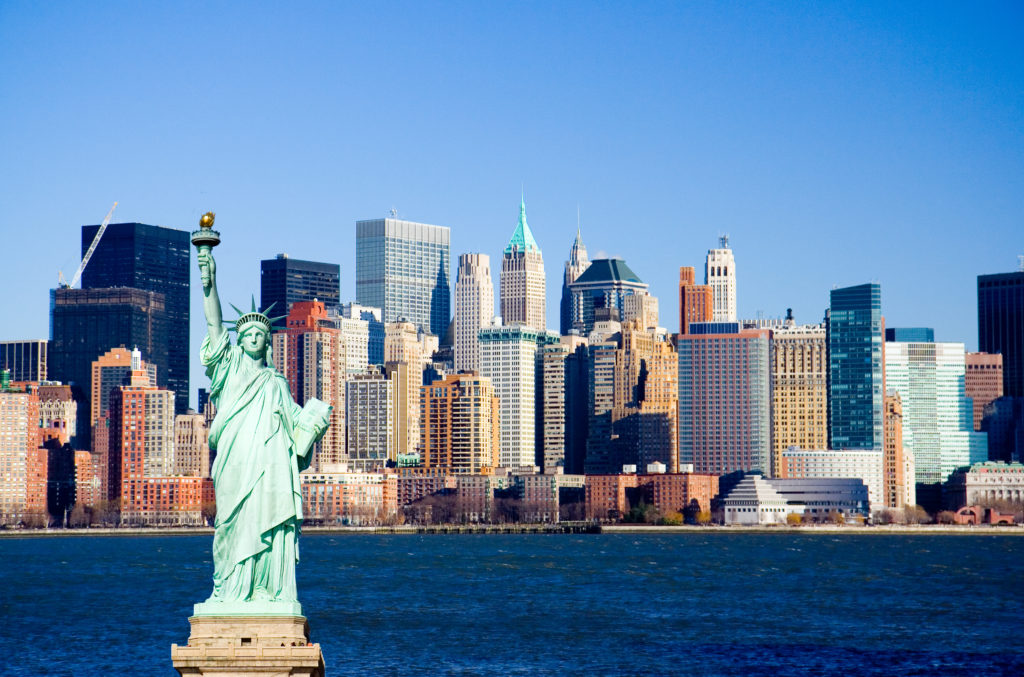 A trip to the Big Apple can be as gilded or as practical (in financial terms) as you want it to be. While a good hotel can be quite expensive* and you really might want to splurge on a great show and a fancy dinner, there are plenty of free things to do in NYC that will help keep you on budget.
Waterfront Views 
A walk across the iconic Brooklyn Bridge takes you into tree-lined streets and hipster country: artisanal coffee shops, the Brooklyn Flea Market and all kinds of cool little shops. Don't miss a stop at the Brooklyn Bridge Park: the evening views of Manhattan are right out of a movie. Check www.brooklynbridgeparknyc.org for free events like Movies With a View.
Central Park
Sure, most parks are free, but this is Central Park: one of the most iconic parks on the planet! Free events, free people watching, free sites like the Strawberry Fields "Imagine" mosaic, free duck watching… hey, you can't duck watching!
Chelsea Gallery Crawl
You'll find the most number of galleries in one place in Chelsea—and all of them let you go in and browse for free (wine and cheese included on Thursday evenings). Check out the ones in the 20s streets between 10th and 11th Avenues.
Theater
Oh yes, you can catch a show for free. You just have to time it right. Broadway Week happens every fall and winter, where you can snag two-for-one theater tickets to some of the Great White Way's hottest shows (ok, so one ticket is free). Off-Broadway Week also has two-for-one tickets during the season. Check www.nycgo.com/broadwayweek or www.nycgo.com/offbroadway week for details.
Be On TV (Sort of)
Being a part of a live TV audience is many a visitor's dreams come true, but it does take some planning. There are lotteries for the top ones, long lines, and hours of sitting inside when you could be outdoors, but hey, for fans of the Today Show or Saturday Night Live, it's worth every minute. Check out www.nycgo.com/tv-show-tapings for that.
A Passion for Fashion
You don't have to be cozy with a designer to get a front seat to Fashion Week—at least at the Fashion Institute of Technology (FIT) Museum. It features rotating exhibits by students and a superb collection of the country's first gallery of fashion, curated from a selection of 50,000 pieces dating back from the 18th century to today.
Governor's Island
This one falls into the category of "so cheap it's almost free:" the ferry from the Battery Maritime Building in Lower Manhattan (Slip 7) will cost you $2 round trip to get there (that's "two"), but the access to the island is free. It only opens during the summer and early fall (May – September), so plan accordingly, but there's plenty of fun stuff to do. You can check out the Nolan Park, military sites such as the Admirals House, tool around on a rented bike down the 2.2-mile bike path, have a picnic or play mini golf.
Staten Island Ferry 
If you want to #Insta clip the Statue of Liberty from the New York Harbor and don't want to pay the $18.50 fee for the ferry tour, may we suggest a ride aboard the Staten Island Ferry? Not only will you be riding a working piece of history (it's been in service since 1905), but it's also completely free.
This is just the tip of the iceberg! There's so much to do and see in the city that never sleeps—and you really can do it on a budget. For more information on what to do and where to go (for free), visit www.nycgo.co, the official tourism site for the Big Apple's five Burroughs.
*Unless you're a SkyMed Travel Member! Ask your rep and activate your free membership today!