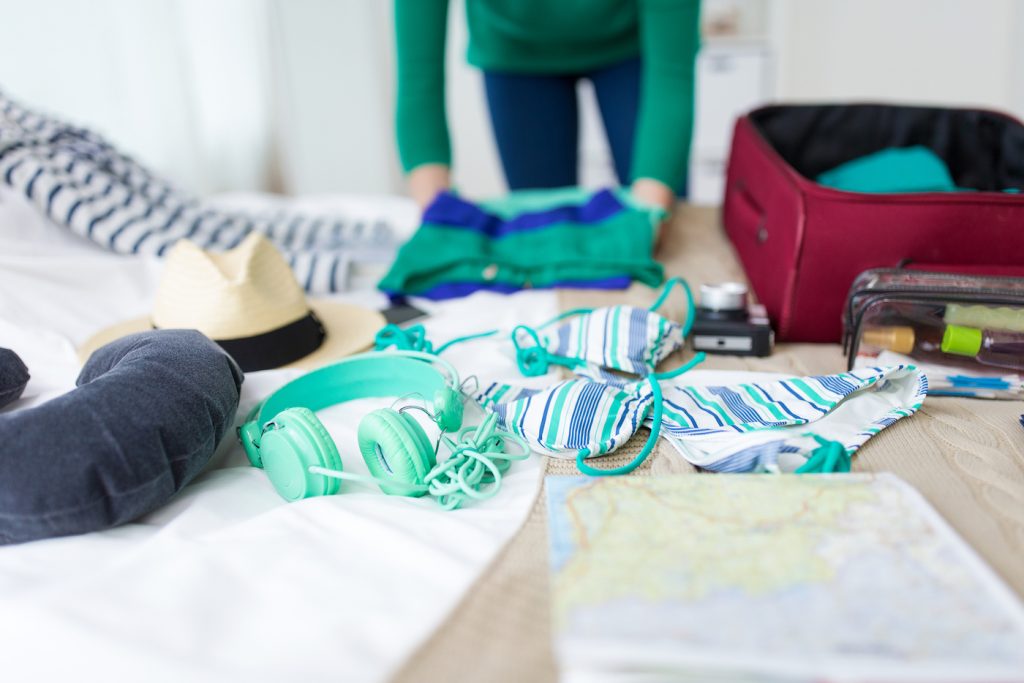 The overwhelmed feeling you might have as you prepare to travel for vacation is not an uncommon one. From checking that every bag and passport is in order the night before, to making airport snacks and confirming rides, there is a lot that goes into the entire traveling process.
One of the best ways to alleviate any stress as you get ready to leave for vacation is to plan out your apparel for your upcoming trip ahead of time. While it might not seem essential, having the proper clothes for a day at the airport and for when you land can make a world of difference, and leave one less thing on your mind. Use the tips below to help you pick out your essential travel clothes for vacation.
All-Weather Apparel
While you've probably been told to plan for the weather many times, there's no harm in reiterating the importance of all-weather apparel. From making sure you have a rain jacket for when you land to keeping an extra sweatshirt and a pair of socks in case the plane is chilly, you won't be sorry you came prepared. Be sure to check the weather report frequently for your upcoming day of travel, and plan for any changes that might require anything from sunglasses to closed-toed shoes.
Athleisure Wear
The athleisure wear trend has grown steadily over the past few years, and the comfort it brings is not something you'll want to miss out on. Athleisure looks offer trendy yet comfortable styles that are no doubt perfect for a day of traveling, whether it be in the car or at the airport.
Find the perfect pair of leggings or a loose dry-fit tee, and you're sure to set yourself up for success as you leave for vacay. If you don't know where to begin, try shopping a variety of athleisure styles for less at places like TJ Maxx and Marshalls, or try online thrifting sites like thredUP. These shops can help you save on pieces like basic sports bras or even high-end options from coveted brands like Lululemon and more. You'll get the perfect comfy travel look at half the cost.
Consistent Colors
The color of your travel styles might not seem very important to you, but in the long run, staying consistent can save you some space in your suitcase. As you start to establish your travel style, be mindful of the shades you choose to pack as well as the colors you're wearing the day you leave. Choose outfits and tones that can be interchangeable. The more items you can mix and match, the more room you'll have in your bags, and the more creative you can be with building your weekly outfits.
Less "what-ifs"
Though preparing for things like the weather or having back up outfits for stains is essential, the best rule of thumb to keep in mind is to limit your "what-if" items. Believe it or not, sometimes you can be too prepared. When packing for travel, try to take one of each extra item you think you might need. Anything you're really on the fence about, leave at home. Remember not to cram your carry-on as this will only make the items you need to have easy access to harder to find.
Please follow and like us: