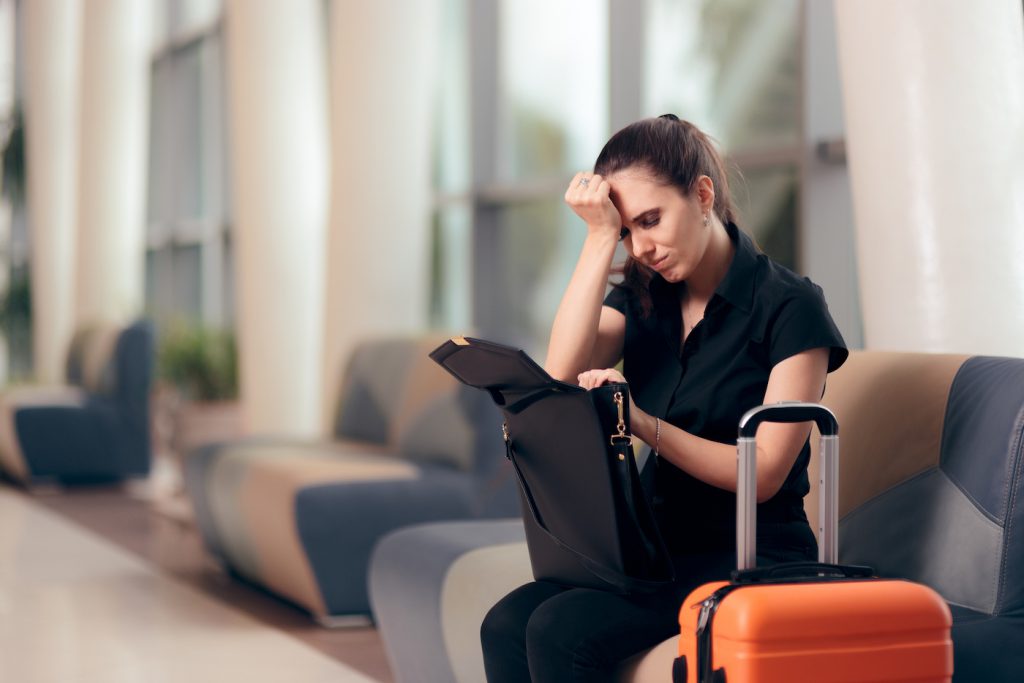 Realizing you've lost your passport can be somewhat unnerving, especially if you consider where it could end up—not to mention the very real threat of ID theft.
An important first step to follow is to report the lost passport immediately so the U.S. Department of State (which last year alone had about 325,000 of these cases) can invalidate it. You can do this by calling the National Passport Information Center toll free at 877-487-2778 from 8 a.m. to 10 p.m. Monday through Friday, except on federal holidays.
Once you've reported the passport lost or stolen, you will need to fill out and submit a form DS-64. Passports need to be applied for in person: you can find your local passport agency or acceptance facility on the Department of State website. This may or may not be your local post office—not all of them accept applications and many accept people only by appointment, so call before you go.
If you are leaving in less than two weeks on your trip or need to obtain a foreign visa within 4 weeks, you are eligible to schedule an appointment at a one of the regional passport agencies in the United States. Even if you have a little more time, you can always apply for expedited service. With about 14 million passports in the pipeline this year alone, it can take anywhere from four to six weeks to get it through the regular channels.
Keep in mind that once a passport is reported lost or stolen, it immediately becomes invalid, so even if you find it you (or anyone else for that matter) will never be able to use it. In fact, if it does turn up, you'll need to send it to the Department of State so it can be destroyed.
What happens if you lose your passport while you're traveling? If you are a member of medical evacuation services provider such as SkyMed TAKES YOU HOME  you can receive immediate assistance with replacement documents through their help lines. If you're on your own, contact the nearest U.S. Embassy or Consulate directly and apprise them of the situation.
This is where a little planning before you leave helps: we recommend making copies of the primary pages in your passport and keeping them in a safe place (you can email them to yourself for quick access should you need them). If you are in a foreign country, you might be able to use them as day-to-day identification purposes along with your drivers' license until you get a valid passport, plus they may help facilitate your request at the consulate.
The good news is the embassy or consulate can get you a temporary passport, usually within 24 hours. Know that you will have to present proof of US citizenship should you have to apply for a new one (click here for acceptable forms of primary identification). There are still fees and application forms that need to be filled, plus you will need a police report if the passport was stolen, two passport photos of yourself (there may be businesses near the consulate that take these, but bringing a couple of extra ones from home wouldn't hurt), a copy of your travel itinerary including your plans for leaving the country, and a form of payment for your replacement. The U.S. Embassy takes all major credit cards, cash, travelers' checks, money orders and banker's drafts. No personal checks are allowed. A U.S. passport runs about $110 plus $25 for fees, but check the U.S. State Department website for updated information.
You may also want to enroll with the U.S. State Department's Smart Traveler Enrollment Program (STEP) before you leave on your trip. This free service is provided to U.S. citizens who are traveling to, or living in, a foreign country, and allows you to enter information about your upcoming trip abroad so that the Department of State can better assist you in an emergency.
Have you ever had to replace a lost passport abroad or at home? We'd love to hear your tips and stories!
*This article only refers to passports issued by the U.S. Department of State.