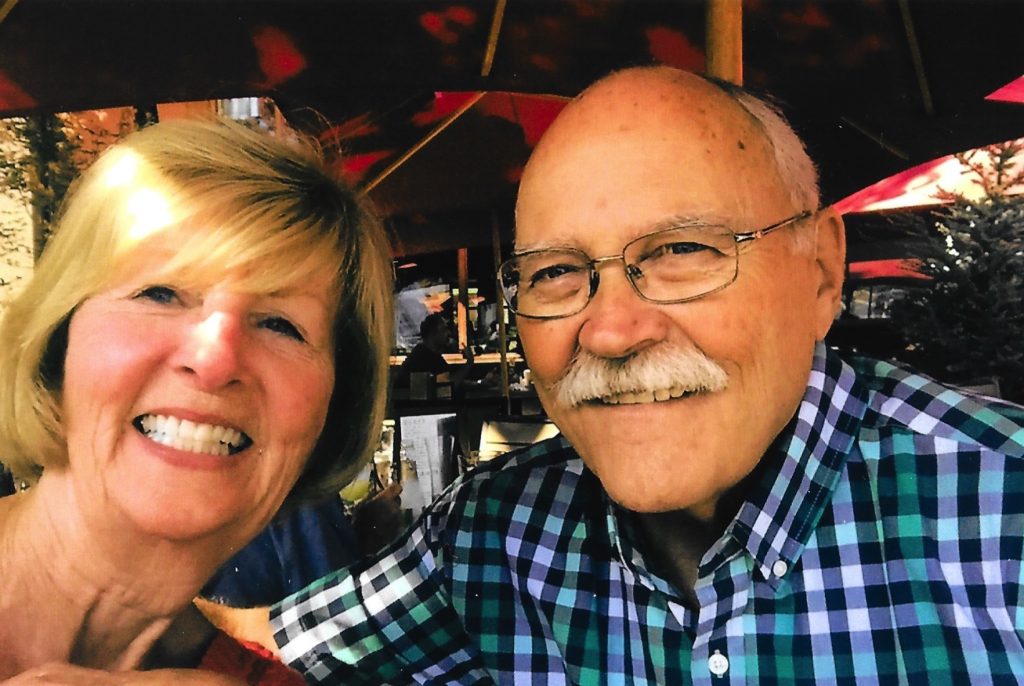 SkyMed Champions Donna and Clark know that accidents don't take vacations—and neither does SkyMed! SkyMed not only flies the Member and their companion back to their home hospital in the city of choice, but will also ensure vehicles, motorcycles, RVs, and cargo trailers get back to where they need to be. 
"A group of us were traveling via motorcycle from California to Missouri for a Goldwing Rally in Springfield. My wife Donna had flown from California to the Kentucky airport after attending a wedding. The following day we were going to Noah's Ark in the morning. After touring the Ark, we were in the parking lot dressing for our next destination. As I was turning left out of our parking spot, I realized we were not in the appropriate gear and the bike fell inward to the ground. I rolled out while Donna put her hand out to break her fall and ended up breaking her arm. The EMTs took Donna to a substation hospital to be observed. Donna had to be transported to a larger hospital while I found lodging nearby. It rained most of the next 3 days while I tried to find a car to rent but found none were available."
"I called Jim from SkyMed and explained our situation, and he said let me get back to you. About an hour later I received a phone call from SkyMed saying: 'We have you covered.' They said we booked a flight for two for the next day to your home in California and transport for your motorcycle and cargo trailer. Wow, that was exciting news, especially when one can't help but feel somewhat anxious in an unfamiliar city. After SkyMed's call, my anxiety was removed, I felt like I was in good hands and could now relax. Thank you SkyMed, everything was just as you said it would be."
How did you find out about SkyMed and why did you choose SkyMed?
"I was in Tucson, Arizona for another Goldwing rally. SkyMed was there with representative Greg Gersbach. On his table, I read "no deductibles, no claim forms, and no copays." Greg said SkyMed will fly you from an accident to a local hospital and fly you home and transport your motorcycle as well. Since I do a lot of traveling, some by myself, I thought about what I would do if I had an incident, especially in an unfamiliar city. One can't help but feel somewhat hopeless and anxious. What if I was incapacitated? Who do I go to? My eyes were opened to the reality that it could happen to me."
What would you tell your friends about your experience with SkyMed?
"Jim from SkyMed was very helpful and genuinely concerned about Donna's and my situation. When they announced so quickly that they had a flight for two to California my first thought was 'Hey, we were not even packed yet!' SkyMed was so fast that I had to ask for one more day to get our things in order. I was surprised and impressed. I will never leave home without my membership card."
Please follow and like us: