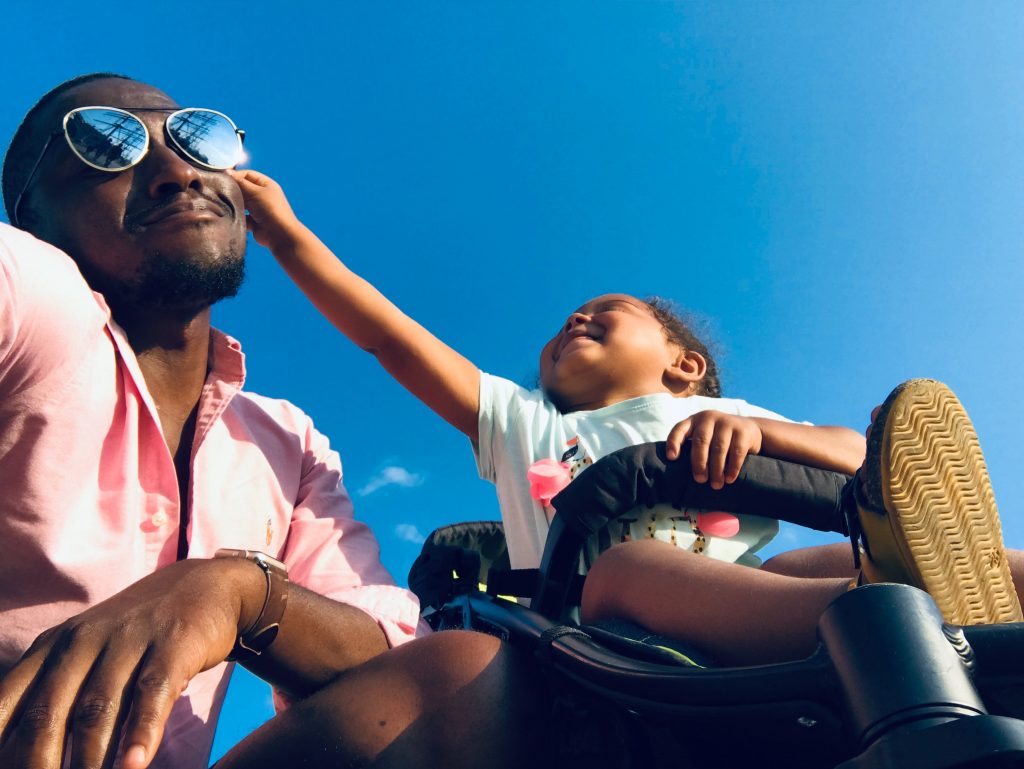 Many new parents are hesitant to travel with babies and small kids. From limited budgets to fears of airport temper tantrums, there are certainly a few things to stress about. However, the benefits of vacationing with your family far outweigh the challenges of traveling with young children. Just remember to be in the moment during your vacation time; this calls for leaving work at work, where it belongs, so be sure to have your pre-getaway tasks checked off to avoid thinking about office matters while you're gone.
If you're ready to make some lasting memories with your loved ones, check out the following travel tips to dodge disasters and avoid blowing your budget.
Pack Lots of Entertainment Supplies
Keeping kids entertained on a trip doesn't have to mean splurging on every attraction and event you come across. WhatToExpect.com recommends keeping your baby amused with simple games such as hide-and-seek. Also, pack various toys and electronics to entertain your toddlers during flights, long car rides, and rainy days stuck indoors — activity books, travel-sized board games, and tablets can be lifesavers!
Master Off-Peak Travel
If your kids aren't in school yet, consider taking your trip during the off-peak season to save money and avoid the presence of overwhelming crowds. According to Just a Pack, off-season traveling will help you score deals on flights, accommodations, and attractions. You'll also enjoy shorter lines and fewer tourists crowding places like museums and monuments. Some destinations, like New Orleans, Costa Rica, and the Bahamas, are better during the off-season! Be prepared to see a wonderful new side of your destination. For example, off-peak travelers in the Pacific Northwest can enjoy colorful leaves in autumn or blossoming flowers in spring.
Head for Laid-Back Destinations
Staying away from the tourist hotspots is another great way to save money and enjoy a more relaxed family vacation. There are amazing places to discover when you stray from the beaten path! Head somewhere laid-back like the Pacific Northwest — Washington and Oregon boast several charming small towns brimming with history and natural beauty. Wherever you end up, you're sure to find plenty of fun activities to keep your little ones happy. For example, you can use mobile apps like Winnie and Yuggler to discover kid-friendly activities on your trip.
You can also head off to a Christian retreat. Not only are many of these retreat centers easy to reach (every state in the U.S. has a few to choose from), they offer the opportunity to experience peace and quiet and spiritual growth. What better way to spend time with the family!
Take It Slowly
With young children in tow, there's no reason to rush from destination to destination. Not only is fast travel stressful and expensive, but it can also dilute your experience. You and your kids will prefer a slower pace. Slow travel will give you a chance to experience your destination like a local. With less pressure to pack your schedule with sights and activities, you'll be able to make more meaningful memories and actually relax a little. Consider staying in one city for a while or limiting your vacation to a single location — your kids will enjoy any place you end up!
Travel with Safety and Security in Mind
Taking the kiddos along on your trip adds a layer of diligence for safety and security. This includes making sure your money and valuables are protected, an especially important facet when traveling abroad to destinations like Rio, Puerto Vallarta, or Pico Duarte. The last thing you want is to be without funds when you need them most, so make a plan before leaving home that includes being able to access cash when you need it most. It's a good idea to set up an account with a reliable money transfer service.
Unfortunately, sometimes vacations don't go as planned, and accidents can occur. For peace of mind, enroll in a medical service membership such as SkyMed. Specializing in 18 emergency travel services, SkyMed has organized air evacuations literally all over the world under almost every kind of circumstance. Their mission is simple: to get you home in an emergency.
Choose Vacation Homes Over Hotels
Staying in a hotel with a baby or toddler can start to feel cramped pretty quickly. Instead, consider renting a vacation home to enjoy more space and privacy. Vacation rentals also tend to be more affordable than hotel rooms. Having access to a kitchen is a bonus since you can bypass pricey restaurants by cooking your own meals. Since vacation homes are often located outside of touristy areas, this is also a great way to experience a city like a local.
Traveling with little kids doesn't have to be scary. Globetrotting parents continuously find inventive ways to share their love of travel with their children, and you can too! By choosing stress-free destinations, traveling at the right time, and coming prepared with entertainment, you can enjoy a disaster-free vacation with your loved ones.
Contributor Joyce Wilson is a retired teacher and enjoys sharing lesson plans, resources, and teaching tips on Teacher Spark. Her website is a compilation of practical resources that will inspire student engagement and instill a love for learning. By tapping into a student's natural creativity and curiosity, Joyce believes that they can take their education to a new level. Thank you, Joyce!
Photo by Biova Nakou from Pexels
Please follow and like us: