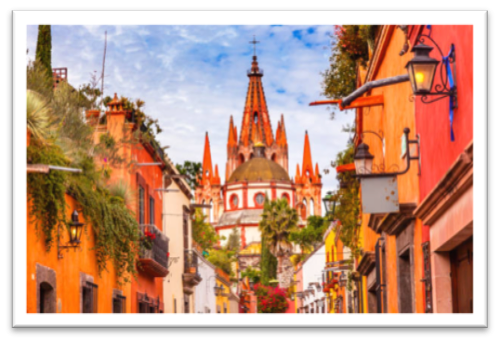 On January 6, 2019, as my husband and I were walking to a friend's house for dinner, I slipped and fell and hurt my right arm and shoulder. Long story, short version, I eventually went to the Unimed Clinic in San Miguel de Allende, Mexico for evaluation. The X-ray showed a fracture below the head of the humerus bone and a slight dislocation at the shoulder. The doctor said I needed surgery and would have to spend the night and have surgery the next day.
My husband & I had previously discussed returning to the USA for any serious medical event. Immediately, I replied to the doctor that I was going to go to the USA for a second opinion and he then said, "Well, you will have to spend the night." I replied, "No, I won't be spending the night." They fitted me with a very good and secure, stabilizing, sling/restraint and gave me an injection of anti-inflammatory medication. In the meantime my husband called SkyMed and they made arrangements for the forms to be completed by the staff at Unimed.
We were given an appointment at the clinic for the next morning at which time the Fit to Fly form was completed and sent via email to SkyMed Corporate office. SkyMed stayed in contact with us and we were flown to Oregon. I had contacted my primary care physician and he had made an appointment with an orthopedic group, and they were expecting my call. We saw the orthopedic doctor, treatment was physical therapy, no surgery.
February 8th, SkyMed returned us to Mexico, making it a very happy ending!

—Sidney and Ida Martin
Please follow and like us: