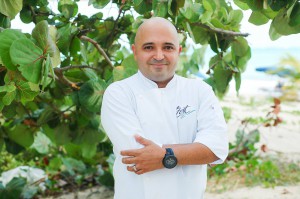 Though Latin fusion cuisine has been the darling of the gourmet scene for a few years now, truth is, not all blends are created equal. Raúl Correa, the young chef behind Puerto Rico's San Juan Water Beach Club's signature restaurant, Zest, brings a special passion to the concept, mixing the best of island cooking with an eclectic combination of international influences, all the while taking full advantage of the bounty of locally sourced fresh ingredients.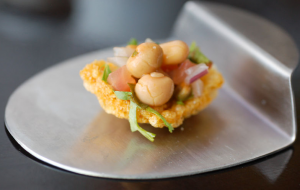 With a nod to abuela's (grandma's) home-style cooking, in Correa's hands the traditional arroz con gandules, rice with pigeon peas—a staple of any Puerto Rican celebration worth its salt—becomes a tasty amuse-bouche in the guise of a freshly-baked rice cracker served with green pigeon pea hummus and salad.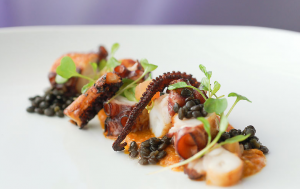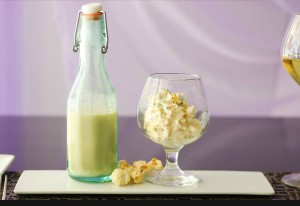 Other appetizers meant to please the eye and the palate include grilled octopus with confit tomatoes, local chorizo vinaigrette and arugula salad; or the you-have-to-taste-it-to-believe it popcorn soup, a creamy sweet and salty concoction made with—you guessed it—popcorn mixed with truffle butter and rosemary essence.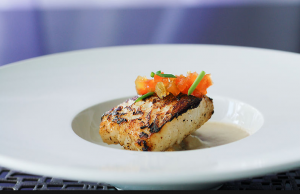 With teasers like these, the entrées need to be on par with spectacular—and they easily make the grade. The miso-dressed sea bass served with a local root vegetable called vianda, eggplant espuma (foam) and a green papaya compote is as tender and flaky as you could possibly hope for, each flavorful bite better than the next. And because each dish is imbued with an impossible amount of luxurious delights, the delicate portions are what you would expect from any high-end establishment, as opposed to the gargantuan plates served in chain restaurants.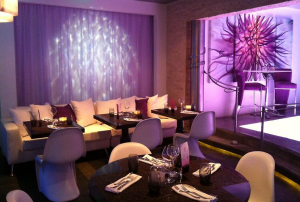 The ambiance, of course, is part and parcel of the Zest experience (how could you serve such culinary experiences in a plain brown wrapper?) The restaurant is a continuation of the hotel's futuristic underwater theme, reveling in its status as one of the island's favorite gathering places for everything from power breakfasts to intimate dinners featuring dishes plucked from Chef Correa's vivid imagination.
On your next visit to Puerto Rico, do yourself (and your senses) a favor and stop by the San Juan Water Beach Club Hotel—the island's only urban beach boutique hotel—for dinner at Zest. One of the 32 countries that make up the SkyMed UNIVERSE, Puerto Rico is as enchanting as its nickname, lsla del Encanto (Island of Enchantment), would have you believe, and with no need for a passport or even an exchange rate (their currency is the U.S. dollar), it's an easy way to escape to the exotic without a hassle.
Photo credit: Will Blunt – Starchefs.com
Please follow and like us: