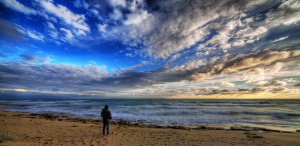 What in the world is the SkyMed UNIVERSE? Or, more precisely: where in the world is the SkyMed UNIVERSE?
If you have a SkyMed membership, you may already know the SkyMed UNIVERSE is comprised of 32 countries where coverage is provided to members, including Canada, Mexico, the Caribbean, Bahamas, Bermuda, Costa Rica, Belize and the U.S. (including Alaska and Hawaii). But what if you're not a member? Then you've come to the right place for destination information!
We're sure you'll find a fantastic deal to any of these destinations thanks to your SkyMed Travel Club membership. And whichever you choose, your SkyMed membership goes with you to give you affordable peace-of-mind that's priceless should you need it.
If you travel outside the SkyMed UNIVERSE and want top notch travel protection, click  for more information on our GLOBAL Emergency Travel services.
Below please find tourism links to all 32 countries, and look for more destination details, travel tips and info as they're published in our SkyMed Travel Club Blog!
Photo credit: ~jjjohn~ via photopin cc
Please follow and like us: