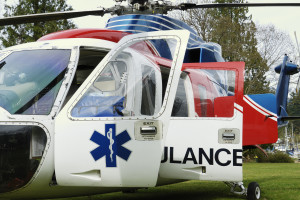 "My husband, Marvin, had a major stroke on February 18, 2014," recalls Deanna Pitts, a member of SkyMed's emergency medical evacuation program. "When I realized what was happening I knew I had to act quickly so I drove him to Yavapai Regional Medical Center in Prescott, Arizona, about 15 minutes away [from our home]. I went in and told them my husband was having a stroke and they admitted him to the hospital."
"Soon after that they discovered a blood clot in his brain and helicoptered him 125 miles away to Barrow Neurological Institute in Phoenix. Surgery was performed immediately to remove the clot and we were there for about 10 days. During that time I talked with Jim Edwards [from SkyMed] and he was so helpful because I was so shaken up. Jim told us what we needed to do and I am so thankful to him for that. SkyMed was just wonderful."
"We'd heard a SkyMed presentation at an RV rally earlier and thought the services they provide were exactly what we needed so we decided to sign up. We really liked the fact that we would be covered wherever we are, even when we're at home, because some plans don't provide that," she added.
Should you suffer a critical injury or illness close to home—or even a serious flare up of your existing condition while you're visiting your sister a couple hundred miles away—you'll want to get to your hospital of choice ASAP. Many times a helicopter is the quickest way there: they fly point-to-point, minimizing the distance traveled and avoiding any traffic delays.
In case you thought stories like the Pitts' is one in a million, the numbers of domestic air transports are, in fact, quite significant. According to the Association of Air Medical Services (AAMS), there are an estimated 400,000 helicopter transports annually, with an additional 150,000 patients flown by fixed wing aircraft each year in the U.S.: that's one medevac helicopter response to a call to help a person in need every 90 seconds in the United States alone.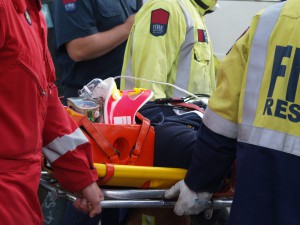 The use of air medical helicopters has become an integral part of the health care system. Used appropriately, air medical transport can save lives and reduce the cost of healthcare—not only does it minimize the time the critically ill or injured patient spends outside of the hospital, but when the victim is a member of a company like SkyMed, he or she is also transported to their hospital of choice, eliminating sky-high out-of-network costs.
The growing use of air medicine is also due to several other factors: an aging demographic, which brings with it an increased occurrence of "time-dependent" diseases such as heart attacks, stroke and surgical emergencies such as gastrointestinal bleeding; the nation-wide closure of emergency departments in community hospitals, making these rural areas more dependent on air medicine as a safety net; and the development of the Critical Access Hospital program by the Centers for Medicare and Medicaid Services, which reduces beds, shortens the average length of stays in hospitals and leads to a concurrent need to transfer complex patients to distant trauma and tertiary care centers.
An air medical transport, however, does not come cheap (not to mention it's cash before boarding). And to be clear, your traditional health insurance rarely—if ever—covers an emergency medical air evacuation. If there was ever a case of "better to have it and not need it, than to need it and not have it," this is it.
"SkyMed was very supportive when I called and we were so glad we had coverage for the helicopter ride," said Deanna. "Later when we got the bill, we sent a copy to SkyMed and they took care of everything. Marvin is doing extremely well these days and it's all because we got help so quickly."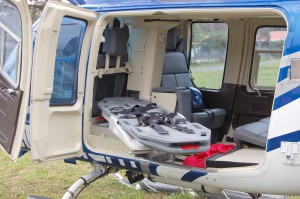 In case you were wondering, even if you're on Medicare, Part B covers ambulance services "to or from a hospital or skilled nursing facility ONLY when other transportation would be dangerous to your health." In addition, it will pay for "emergency ambulance transportation in an airplane or helicopter if your health requires immediate and rapid ambulance transportation that ground transportation can't provide"—and that means to the nearest appropriate medical facility that is able to give you the care you need. Not to the hospital of your choice. There are myriad other rules, regulations and limits; you can read all of them at your leisure here.
It's important to point out SkyMed's "not medically necessary" benefit for transport, which means even if you can be treated perfectly well where you are first hospitalized, they will still take you to the hospital of your choice. Many companies offer a variety of assistance and emergency medical evacuation memberships, but not all programs are created equal. (SkyMed's goal is to be the best and they put their Member Service Agreements online and use a magnifying glass to encourage consumers to read the fine print of competitor services.)
Still curious as to why would you need a medevac membership even if you don't travel abroad? Visit our website or drop us a line at info@skymed.com. Because when a medical emergency occurs—near or far—you'll either be happy you have SkyMed or you'll wish you did!