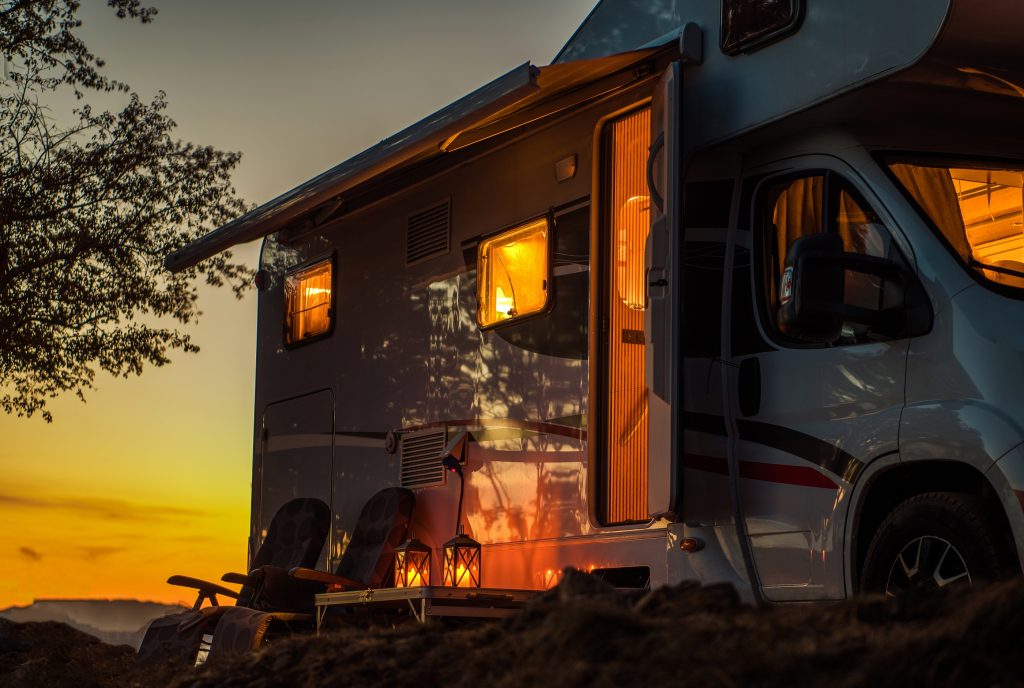 In today's fast-paced world, RVing stands out as a leisure activity that truly brings people together–and now in the time of coronavirus, its popularity is going through the roof as one of the safer travel alternatives.
Though baby boomers once took the lead when it comes to traveling around the country in a mobile home, truth is more and more people are discovering an RV getaway can be a treat for people of any age—with or without kids. Why? Read on for a few of the top reasons to RV.
1. You Can Travel Without the Hassle
When you travel by RV, you won't have to deal with:
Booking rooms
Renting a car
Finding a good restaurant
Lost luggage
Flight delays
Any schedule other than your own
(Um… OK, those are reasons enough… but there's more!)
2. Have Pet, Will Travel
While cats might be a bit of a hassle unless they're used to road trips, dogs (and even birds!) are a natural for RV vacays. Many camps accept pets (just be sure yours has his or her shots, licenses and ID tags up-to-date) and it's cheaper than boarding them or worrying about a sitter—not to mention just plain better for all involved!
3. You'll Have All The Comforts Of Home
This is glamping on wheels: hot showers, hot meals, comfy beds, satellite TV, WiFi, A/C or heat (as needed)… Some RVs even come with slide-out rooms that give you even more space when you park. Don't forget to take along some chic patio furniture, outdoor rugs and fire pit to create the perfect setting right outside your door. Tent camping? Yeah, no thanks.
4. It's Affordable
There are different schools of thought in regards to the affordability of an RV trip—some might even say the end cost of this vs. a traditional hotel vacation is neck to neck. However, there are plenty of ways to cut corners without cutting out any of the fun. Consider a few of these tips:
Make sure you aren't renting a bigger rig than what you really need. That will avoid any extra cost not only initially, but bigger rigs mean they're more difficult to park and you may need to rent a separate car to get around your destination.
Do your due diligence when it comes to campsites. Google "low cost camping" or "free RV campgrounds" and you'll find a good-sized list of places to park for little or no money. There are plenty of options if you're willing to spend a night or two with no hookups. A good alternative, however, is checking out off-season prices on RV resorts—fall is one of the most beautiful seasons for travel and the savings are great!
Bring your own toys: golf clubs, skis, kayaks, bikes, ATVs (towed)… There is plenty to do in the great outdoors and no need to rent any equipment when you can bring your own.
You can go out to eat every night… while staying in! Save money on restaurants by cooking yourself—a big plus when you're traveling with kids. And there's definitely something to be said for meals served with a side of starry skies…
5. It's Kid-Friendly…
While space is at a premium in an RV, there are plenty of ways to make sure each kid feels at home. Have each one fill one backpack with their most "special" toys—and make one of your own filled with new age-appropriate books and entertainment to while away the hours. Remember once you park they will have the great outdoors to keep them entertained! Not to mention you can keep your own schedule, snacks and naps can be on-demand, they can bring their pet along for the ride… This is a chance to re-connect with nature and with each other—it's easier to put a limit on the tablets and smart phones (if you even want or have WiFi, that is) when you're parked by a giant redwood, a beautiful lake prime for fishing or by the ocean shore.
6. But It Can Also Be (Very) Romantic!
Family-friends? Most definitely, but RV getaways can also be prime for couples. Whether the kids are grown and gone or you just decide to leave them with the grandparents for a well-deserved escape, hitting the road with no distractions but each other can do wonders. A canopy of stars, a crackling campfire, an early morning hike or coffee with a view… There's plenty of romance to be had outdoors. Be sure to choose a destination where you'll both enjoy the activities: beach, mountain, forest, desert—they all have their special charm. Make sure all your gear is in working order and leave packing light for business trips: you'll want to enjoy the soft sheets and the down comforter, not to mention the good camping gear. Take the time to plan out your camping menu: simple gourmet meals served with your favorite cocktail will make evenings a treat.
Ready to roam? Don't forget to take your SkyMed Membership with you. In case of a critical illness or injury while you're on the road, we will take you home – and make sure your rig makes it back, too! www.skymed.com 
Please follow and like us: