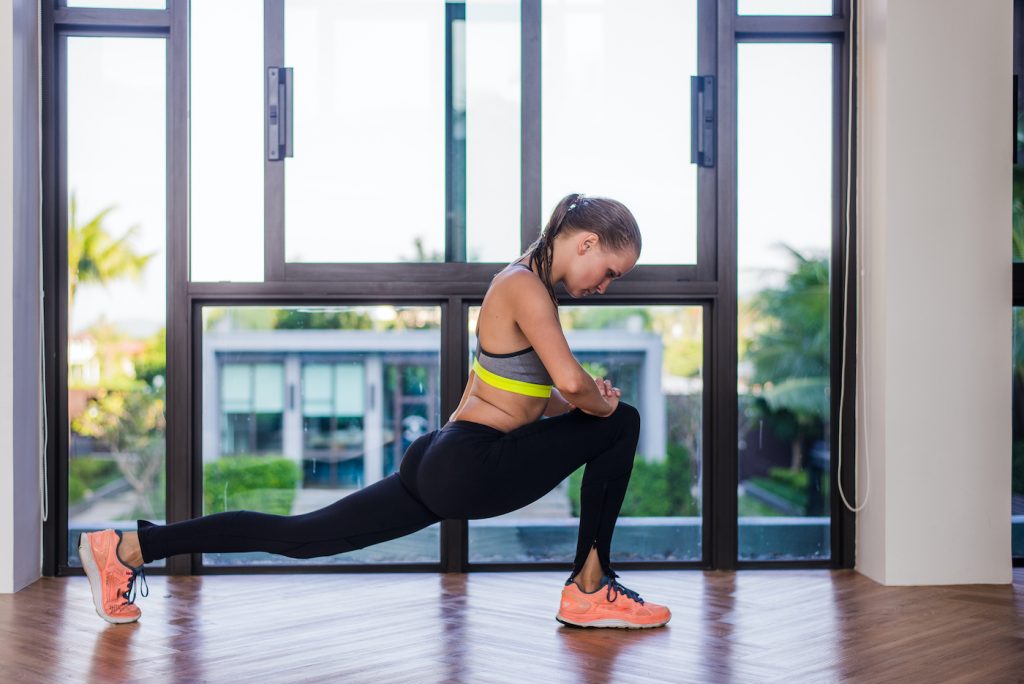 Thank you Rae Steinbach for this fantastic guest post! An avid traveler, Rae is also a passionate foodie and, of course, writer.
Don't let your travel plans mess with your workout routine: There are plenty of exercises you can do without equipment or a gym. Just lace up a pair of comfortable sneakers and try these effective yet simple strengthening workouts.
Do push-ups, squats, burpees – or a combination of all three
Work out all your major muscle groups with high-intensity interval training (HIIT). These exercises burn fat and build muscle in a short amount of time, so they are perfect to squeeze into a packed schedule. You can do traditional push-ups, but if they are too difficult, find a sturdy chair and place your hands on it instead of the floor. Your knees won't touch the ground. Squats are easy enough, but can always be improved. And burpees combine squats and planks in four steps. If you create manageable reps and sets, you can combine all three (or more HIIT exercises) to tone your entire body.
Don't forget to pack your sneakers
You don't even have to "pack" your sneakers: wear them on the plane or when you're driving to your destination. This frees up space in your luggage.
You can't work out in flip flops or high heels so sneakers are a must when trying to stay on track while traveling. You can do barefoot yoga on the beach, but for any other exercises, lace up those sneaks. Head outside your hotel and start running (making sure to remember your route so you don't get lost in a new place). If you're lucky or plan your path, you can even get in some sightseeing.
Download fun workout videos
It's hard to find motivation when you're on a business trip or trying to relax on vacation, so loading your phone with workout videos – yoga, Pilates, strength training, and HIIT (just to name a few!) – makes it easy for you to find a way to work out when you're away. Exercises can be done in the morning or at night, from the comfort of your hotel room. Websites like Fitness Blender and the BeFit YouTube channel host a wide range of free workout videos geared toward any area you want to focus on.
Take the stairs
One of the simplest ways to get your workout in while traveling is to skip the elevator and take the stairs. Even if your room is on a lower floor, take the stairs as high as you (or the building) goes. If you want to push yourself, try taking two steps at a time. When you reach the top, jog down to where you started. If you want to switch up your stairs exercises, there are a few other ways to get your heart pumping and your legs moving. Stairs exercises strengthen your muscles, improve balance, and even help with your lifespan.
Please follow and like us: