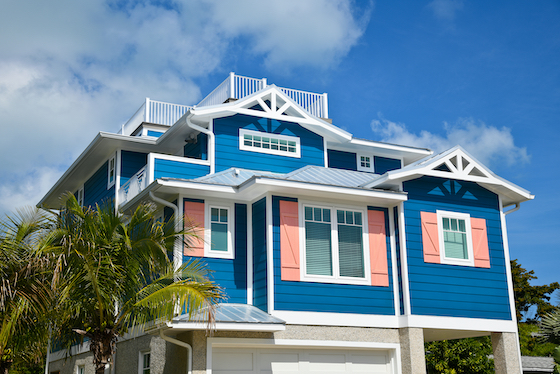 The time has come when all your hard work has paid off and you're ready to treat yourself with a vacation home in your favorite place. A vacation home is a perfect spot to sit back and relax with your family and friends, whether it's in the snowy mountains or sunny oceanside. But, there's a lot of thought that goes into a decision this big, and if you jump into it without doing your due diligence, you could have many regrets. 
Is this your first time buying a vacation home? There are a few things you should keep in mind to avoid making a misinformed decision and marrying yourself to a heap of debt:
Decide on a destination
Choosing the right location is the absolute first element to think about because if you don't have a proper location, you can't buy a vacation home. If you have yet to decide, try renting out a few places to get a feel for what it's like to live in the area. You'll become familiar with tourists, restaurants, traffic, and more that will impact your opinion of the region. Or, research the most popular rental property spots in 2020 to see where others are migrating and making money.
It's important to talk with the locals to get to know the area better, especially to find out what it's like year-round. You might find that you don't want to visit every season and that renting the property a few times a year is a smarter financial investment. Either way, be sure that you're considering all factors before diving into anything official.
Determine how you'll pay
There are several options for financing your vacation home, all of which become more practical once you've saved up a safe amount of cash. Current homeowners who've built up enough equity in their homes can be approved for different loans to help them buy a vacation property– the two major options being a home equity loan or cash-out refinancing.
A home equity loan uses the equity you've earned in your home and turns it into a second mortgage that you receive in a lump sum and pay back monthly with interest. Cash-out refinancing, on the other hand, adjusts your current mortgage to a higher balance, granting you access to cash upfront in the amount of the difference between the new and old balance. You can then put the money from either of these equity-based loans toward down payments, fees, or repairs on your vacation home.
Think about the rental potential
When buying a vacation home, consider whether or not you plan on renting out the property when you're away. In fact, studies show 30% of vacation rental owners do. If you plan on doing the same, a lot of elements can affect a property's rental potential. For example, if you're going to rent it out, you'll want to buy a home in a tourist-friendly location. Not only that, but even details like parking access, the safety of the neighborhood, and distance to popular attractions will affect its rentability and initial appeal. 
You'll also need a solid idea of the price you'll be able to rent the home out for. Once you factor in the costs associated with owning and maintaining the property like taxes, insurance, etc., you can then look up the going rates in the area to get a better idea of how much you'll profit from the rental income. Most importantly, talking to a real estate agent who knows the area extremely well year-round will give you a clearer understanding of the earning potential.
Learn about the associated costs
The idea of owning a vacation home is dreamy, don't get me wrong. But, don't let beach sunsets cloud the fact that this venture will cost you a lot of money on top of the house itself. You need to first consider the costs that come along with acquiring equity-based loans. Home equity loans along with cash-out refinancing bring heavy closing costs and various fees that can reach thousands of dollars, which makes saving money prior to the purchase so much more important.
Aside from that, take into consideration other tax implications of a second home that is likely located in a destination with different laws and regulations. There will also be insurance payments, HOA fees, the cost of posting your residence on a rental site, utility bills, and more. Check out a rental calculator and do your research to make sure you don't purchase a home you'll lose money on.
Lots of factors go into an investment this large, so make sure you're being smart with your money. Make informed decisions so you can enjoy your home away from home to the fullest!
Once you have your vacation home, don't forget to take your SkyMed membership with you—should the unexpected happen, we'll be by your side to take you home.