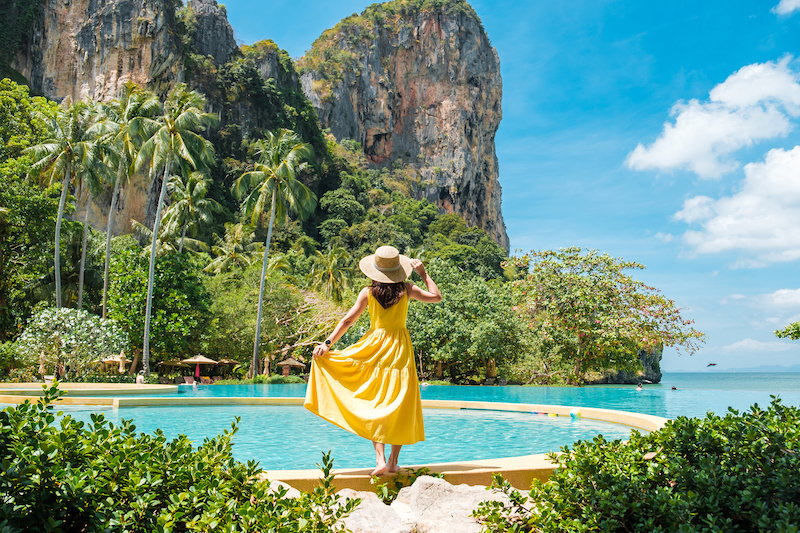 Ready to book your next trip? Before you do, here's a list of things you'll want to think about before you do because sometimes it's not about what to do when you travel: it's what not to do when you travel.
Don't book too early/too late/too anything.
It's tempting to jump on a fare when you already know where you're going eight months out, but it doesn't always guarantee the best fare. Determining exactly what the best time to book is, at best, an inexact science; however, there are a few guidelines that could be helpful. Waiting for a last-minute price drop, for example, is a thing of the past since flights are once again mostly full. And since airlines are well aware of the days passengers prefer to fly, they jack up the prices accordingly. Six to eight weeks before a flight is about standard nowadays, with around three months out or more if you're traveling during your destination's peak season.
Don't avoid travel advisors.
OK, you might not need one if you're traveling on a direct or one-stop flight within the States, but if you're traveling in a group, headed overseas or planning a vacation with a hotel, car, tours, etc., we highly recommend booking through a travel advisor. Why? Because, believe it or not, they do have access to certain search engines not available to the public and yes, they do find out much more quickly about amazing sales and deals that might slip past you. Not to mention juggling groups, cars, hotels and tours is not a job for the faint of heart. Trust us: a knowledgeable travel agent is worth his or her weight in gold.
Don't forget about travel and travel medical insurance.
How many times have you unchecked that little box at the bottom of the reservation? While it may sound like a waste of money, the truth is even if you have, say, health insurance or buy with a credit card, you're probably not as insured as you think you are. The caveat here is to always double check the coverage you may already have before your trip, and if you're not covered for critical medical emergencies and flight cancellations (especially for a big-ticket item) you will really want to look into picking up a medevac coverage membership and checking that little box for flight cancellation, etc. insurance. Then you'll be covered from head-to-toe, from luggage to seat on the plane.
Don't limit yourself to tourist traps.
All-inclusive resorts are a lot of fun and super convenient for couples, big groups and families, but don't be limited to their four (beautiful) walls and venture out into town. And we don't mean hit the franchises: we're talking check with your concierge about eating and shopping with the locals.
Don't exchange money at the airport.
Or at the hotel front desk, while we're at it. The only way to receive a bank rate when exchanging money is… At. The. Bank. Seriously, it's like flushing money down the drain. Don't do it. And try to go for a credit card with low or no foreign transaction fees. Your wallet will love you.
Don't take cards with high foreign exchange fees.
See above. 
Don't forget about social media.
Facebook, Twitter, Google+ et al are your best allies for finding hidden gems in destinations and getting recommendations for, say, best places to visit during the shoulder season and offbeat things like that. There are chats, forums and groups for just about any activity under the sun, and the online community is, as you probably already know, very interested in giving out their opinions on just about anything.
Don't waste time just to save money.
Meaning: don't book a 12-hour flight when you can get there in 3 hours for $100 more. Isn't your vacation time pretty priceless? Yeah, we thought so.
Safe travels, always!
Please follow and like us: