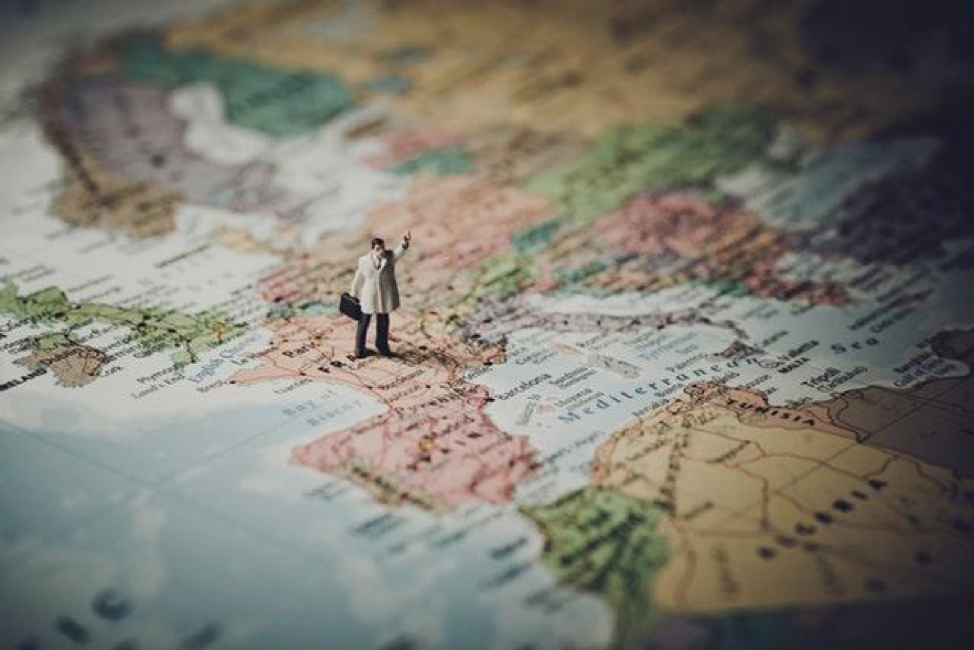 Thanks to Sharon Wagner from SeniorFriendly.info for this great guest blog post. One more senior-friendly travel tip: check in with your Personal Travel Concierge at SkyMedTravel.com to plan your trip. If you book with us, you get a SkyMed Trip Essentials membership free!
Retirement is supposed to be the time in life where you get to do all the things you've always wanted to do. For a lot of retirees, traveling is at the top of the list. However, traveling can be two specific things for seniors: dangerous and expensive. Seniors are more likely to be targeted by criminals, whether they are pickpockets in your destination city or burglars eyeing your empty house while you're away. Furthermore, traveling is costly. For retirees living on a fixed budget, the challenge comes in cutting back on expenses so they don't endup overspending.
These helpful tips are meant for seniors in retirement who want to travel while staying safe and within their budgets — don't leave home without them.
Keeping Your Home Safe While Traveling
Social media makes it easy to stay connected with friends and family all over the world, but it also has its dark side. Criminals now monitor people's social media accounts to get a read on when they will be out of town for an extended amount of time. During that time, your house could become a target for burglars looking for an easy score. Avoid posting the dates you will be out of town on your social media accounts and don't post pictures from your trip in real-time. Instead, share your itinerary only with those you are closest to and wait until the end of your trip to share stories and photos. Not only is this safer, but it enables you to live in the moment and enjoy your travels instead of obsessively documenting them.
More tips to keep your home safe while traveling:
Consider hiring a house sitter who can watch your place, bring in the mail, and water your plants while you are gone. If you have pets, look for a combination pet and house sitter.


Ask neighbors to park their cars in your driveway off and on throughout the week to make it look like there is activity.


Invest in an easy-to-install smart home security system. Modern products come in all different price points, so you can find one that fits your lifestyle and budget.
Keeping Yourself Safe While Traveling
To prevent petty theft, you have to outsmart the common pickpocketer. Avoid lugging around large totes with plenty of room for hands and instead invest in a money belt where you keep your cash, checks, credit cards, ID and any other essentials on you. Only put what you really need to take with you in your money belt. Leave valuables at home.
More tips to keep yourself safe while traveling:
Photocopy all important documents including your passport and plane tickets so you have something to refer to in case they are lost or stolen.


Invest in travel insurance. It's

a

small price to pay for peace of mind.


Have a designated person you contact at home each day. Make sure to share a day-by-day itinerary with them and let them know if you foresee any changes.
Saving Money While Traveling
If you have a favorite vacation destination that you plan on visiting throughout your retirement, consider investing in a timeshare property that allows you to escape without spending a fortune on hotels. Timeshares are perfect for people who like the conveniences of home while on vacation. In addition to a fully-equipped kitchen, dining room, living room, and fully furnished bedrooms, most timeshares also offer amenities such as hot tubs, pools, and entertainment centers. Seniors benefit because, with a timeshare, you can either split the costs with another party (or parties!) or rent it out to make up for the time you don't use the property.
More tips to save money while traveling:
When you rent a timeshare, you get the benefit of a full kitchen. Make the most out of it by committing to cooking the majority of your meals. Not only is cooking cheaper, but it's also healthier.


Always ask for senior citizen discounts.


Retirement means you no longer have to live on a tight schedule. You can save hundreds by using flexible dates when searching for flights.
Don't let the cost or risks of traveling prevent you from enjoying your retirement the way you want. A housesitter is a perfect solution for preventing burglaries. You can also protect yourself from petty theft while traveling with a money belt. Finally, save money on accommodations by looking into a timeshare that gives you the comforts of home at a fraction of the price.
Image via Pexels
Please follow and like us: