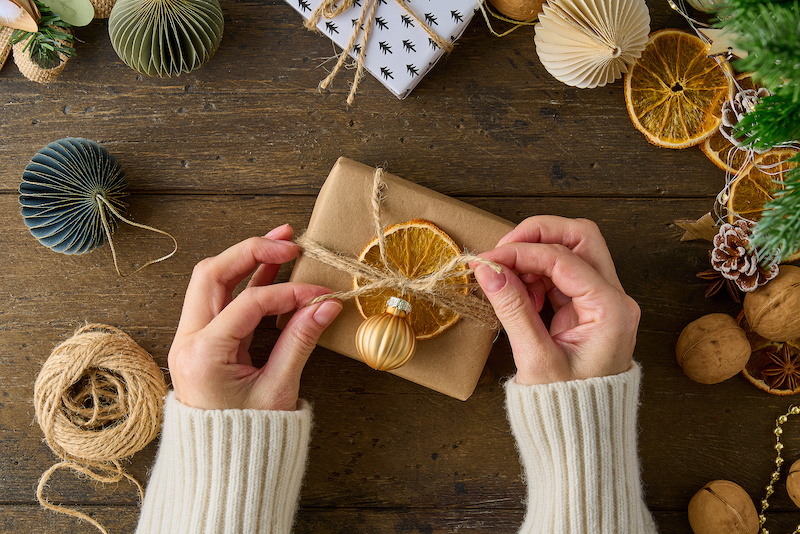 Looking to gift someone who's been bitten by the travel bug? Read on for some pretty groovy travel gifts for every type of jet-setter—you might even want a few of these for yourself!
There are travel pillows, and then there's the Turtl. Where other toilet-seat-shaped travel pillows leave your neck lolling around in all kinds of uncomfortable positions, the Trtl serves as a sort of neck brace to keep your head nearly upright—gently and comfortably. Plus, it's easy to tuck away in your carry-on and whip out at a moment's notice.
The TravelSmith website is one of our faves for gifts and "me, too" items—this lightweight travel blanket is no exception. There's nothing worse than a freezing cold flight or a too-short blankie. This one goes all the way from your shoulders to your feet and folds up into a neat little packet. It comes in several colors and is machine washable.
The classic travel wrap is the ultimate companion for any excursion near or far, not to mention it's lightweight, very chic and washer-and-dryer friendly, as opposed to its more expensive dry-clean-only pashmina or alpaca counterparts. Beach, plane, theater, couch… take it anywhere and everywhere. It also comes with a matching bag that turns your wrap into a perfectly sized-airplane pillow.
Apple has taken over the ear pod market—and with good reason. These latest iterations of the famous AirPods are every traveler's dream come true: they have been re-engineered for "next-level" active noise cancellation and boast "adaptive noise transparency" to reduce more external noise, meaning you can wrap yourself in your own little cocoon away from the rumble of the airplane motors and that crying baby in seat F30.
This handy little gadget maintains 100% light blockage without putting any pressure on your eyes. The fabric that rests on your face is pure cotton, open-cell and fully breathable to prevent that sweaty, claustrophobic feeling other sleep masks can produce, has an adjustable Velcro stretch strap, and the plush satin "Comfort Bridge" rests right across the bridge of your nose, blocking out any light. It comes in its own drawstring bag with a pair of free earplugs in a convenient little case. Hand-washable and fully portable, it's great for long flights and faulty hotel curtains.
The product actually bills itself as the "Anti-Bottle," as it's a reusable water bottle that can be rolled, folded or flattened when empty, yet it's designed to stand when full. This handy little gadget fits conveniently into your purse, pack or pocket. Not only does it pack light, but it also leaves a light footprint on the environment, helping you do the same. Vapur has several product lines, including designs for kids and pets.
Some people hate 'em, but most people love 'em: packing cubes have taken off in the past few years, and with good reason. These different-shaped mini-bags help travelers stay organized throughout their trip, as they can just pull out what they need when they need it or pop these puppies into the drawers of their hotel to make re-packing a breeze. Eagle Creek has several models of cubes plus these cool packing "envelopes" that can tuck away 12 shirts at a time with a minimum of wrinkles. The cubes even come with compression features, allowing you to pack more in less space.
Please follow and like us: