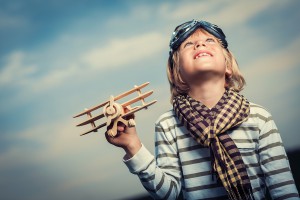 Looking to gift someone who's been bitten by the travel bug? Read on for some pretty groovy travel gifts for every type of jet-setter—you might even want a few of these for yourself!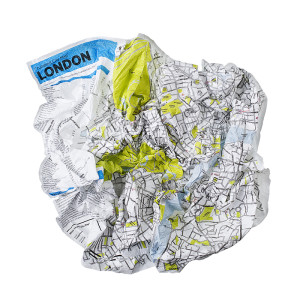 As much a fan as we are of the iPhone and Android GPS systems, sometimes a map in the hand is priceless—especially in the absence of WiFi or (gasp!) you run out of juice. These maps have a plus over traditional paper maps in that you can literally crumple them up into your pocket or back in their little carrying pouch without a thought to folding on the right creases. They are also 100% waterproof and smooth out in a few seconds to be perfectly legible. We're hooked.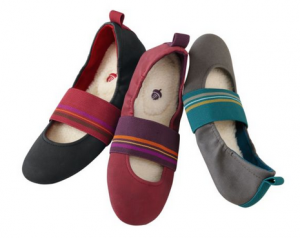 The TravelSmith website is one of our faves for gifts and "me,too" items—these comfy travel slippers are no exception. There's nothing worse than walking around barefoot on a hotel carpet and all it's unknown components—ditto on a plane (even if you have perfectly manicured feet, sorry, think about your seat mates.) These cushy slippers keep your feet warm and protected (they have similar ones for men on the site) with their indoor/outdoor construction, and are easy to pack, easy to clean.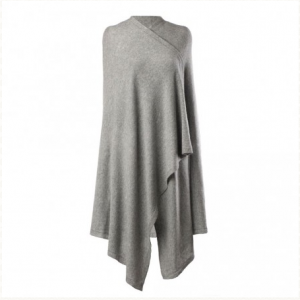 Their motto "Travel often, Travel Well, Travel light" is quite appealing. The classic travel wrap is the ultimate companion for any excursion near or far, not to mention it's lightweight, very chic and washer-and-dryer friendly, as opposed to its more expensive dry-clean-only pashmina or alpaca counterparts. Beach, plane, theater, couch… take it anywhere and everywhere. It also comes with a matching bag that turns your wrap into a perfectly sized airplane pillow.
Whether traveling by plane, train or automobile, noise-isolating earphones are a must. Basically, these little buds create a physical barrier between you and (most) offending sounds, making your trip that much more pleasant. We chose these because while you can pay $300+ plus for excellent brands like Bose, these do a fine job at around a third of the price—they even come with a free parametric EQ app (both Android and iOS compatible) so you can further adjust them for your listening pleasure.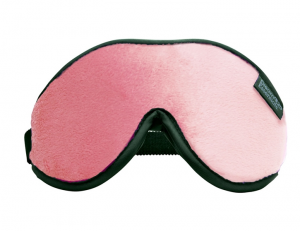 This handy little gadget maintains 100% light blockage without putting any pressure on your eyes. The fabric that rests on your face is pure cotton, open-cell and fully breathable to prevent that sweaty, claustrophobic feeling other sleep masks can produce, has an adjustable Velcro stretch strap and the plush satin "Comfort Bridge" rests right across the bridge of your nose, blocking out any light. It comes in its own drawstring bag with a pair of free earplugs in a convenient little case. Hand-washable and fully portable, it's great for long flights and faulty hotel curtains.
Vapur Water Bottle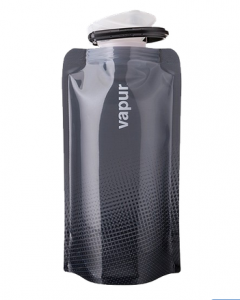 The product actually bills itself as the "Anti-bottle," as it's a reusable water bottled that can be rolled, folded or flattened when empty, yet it's designed to stand when full. This handy little gadget fits conveniently into your purse, pack or pocket. Not only does it pack light, it also leaves a light footprint on the environment, helping you do the same. Vapur has several product lines, from the high-tech Element to the Quencher for kids. They also sell Vapur ShakeFilters—portable and biodegradable activated carbon filters you drop into your bottle and shake for fresh-tasting water—as well as wine flasks and portable glasses from their WanderVino collection.
Still unsure what to get?

Head over to www.flight001.com, "an all-inclusive, retro-modern retail experience that satisfies the frequent traveler's every need" conceived by two business travelers who spent far too much time preparing for trips and wanted a travel store as streamlined as the jets they flew. There are actual retail shops from New York to Manila, but you can access all kinds of fun things online, like Cheero Mobile Batteries to power your phone on the go to the super convenient Seat Pak zip pouches and a hand-picked selection of travel-sized personal care products.
Do you have any favorite travel gifts you've given or received? Let us know in the comments!
Please follow and like us: