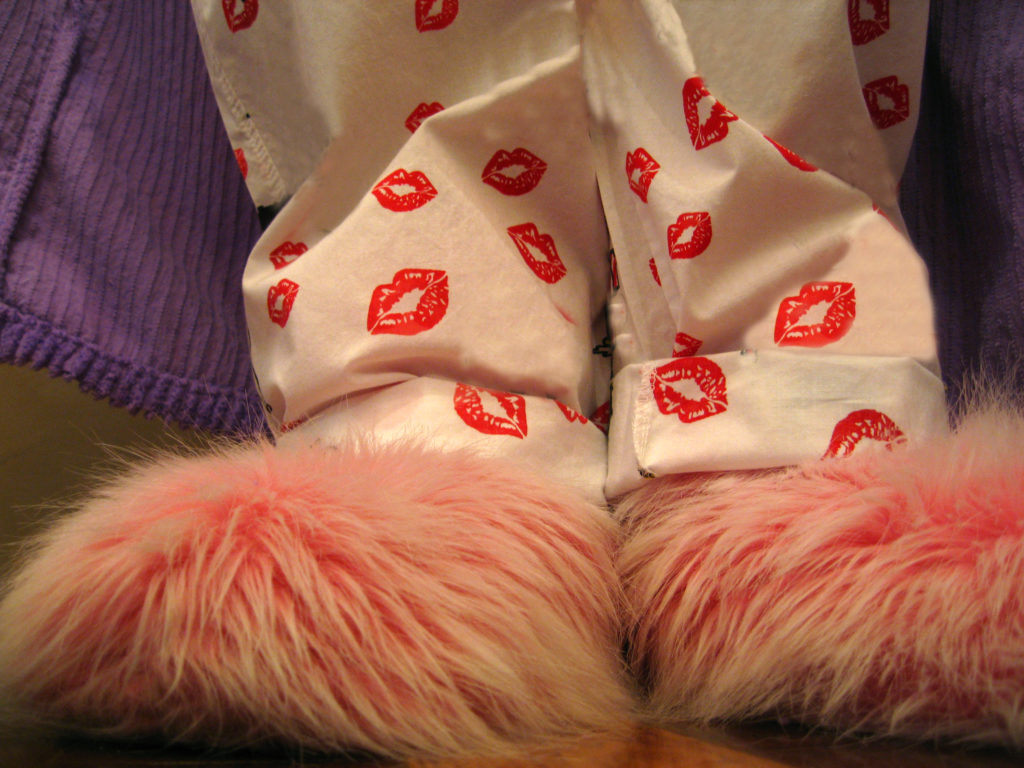 Travel nowadays is uncomfortable enough, what with long lines at the TSA, ever-narrower seats and the whole "packed like sardines" feel of some airlines. However, we still don't think it's an excuse to break out the fuzzy slippers and pajamas—unless, say, you're under five years old (and even then we recommend shoes, at least!) And with as much cool-looking, comfortable athleisure-wear in stores these days, there are tons of alternatives to choose from.
Sleepwear aside there are other considerations for in-flight travel wear (OK, we won't call them "rules") that you might want to keep in mind. Here are a few of our favorite ones:
Skimpy Clothes
Halter tops, Daisy Dukes, mini sundresses… those are great for the beach—once you get there! If you give two thoughts about all the microbes that are crawling around on plane seats and backs you might not want your bare skin coming in contact with them. Not to mention some airlines like keeping their cabins at meat-locker temps in-flight… And unless you fly first-class, blankets won't be available. The key is to dress in layers so you can self-regulate on the plane and at the airport—and lose as many as you need when you get to the coast!
Or Anything Too Heavy
If you're headed to cold weather a coat is a must, but while some airlines opt to freeze out their passengers, others turn the air way down on the runway—and heavy sweaters might end up leaving you feeling poached while you wait for the cabin to cool off again. Again, the key here is to dress in layers you can peel off or put back on as the temperature fluctuates. Besides, anything you take off can be bundled up into a pillow and help you catch some zzz's…
Tight Clothes
Sitting for very long in one position can cause a condition caused DVT, Deep Vein Thrombosis, which are dangerous blood clots that can lead to a pulmonary embolism, and so can wearing tight clothing, the kind that leaves marks on your body. Plus, the combination of a too tight outfit and sitting for hours, well, it just doesn't sound too comfy. To help keep blood flowing in the right direction some travelers opt for wearing compression socks: they aren't the most stylish—although they now come in other colors than "flesh"—but they can be worn discretely and can also help keep swollen ankles in check.
Or Anything Complicated
Airplane bathrooms are uncomfortably tiny and not the cleanest of places, so anything complicated to get on or off might not be the best choice. That goes double for those super cute one-piece jumpers, the kind that might end up touching the floor of said bathroom. Ew. And never-mind complicated shoes: fumbling for straps, buckles or laces are a no-no in a busy TSA line, and stilettos and sky-high platforms might be a little hard to handle when you're sprinting for the gate.
Strong Perfume
You might very well be tempted to layer on the Axe or the Chanel, but either one might spark off an allergic reaction (hello sneezes), headaches or just plain bad moods. Better to wait until you arrive at your destination and spritz to your heart's content (we recommend taking portable atomizer in your bag—Travelo makes a great one!)