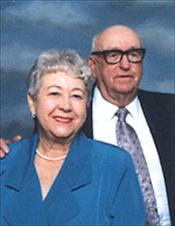 The McCann's were visiting friends in Denver, when Tom McCann began complaining of chest pains. A call was made to 911, and Mr. McCann was rushed to the hospital and taken into surgery. When Mr. McCann was ready for discharge, his doctor told him he absolutely was not to drive.
Mary McCann wrote, "After the surgery I thought, what should I do now? Then I remembered, I had SkyMed. I called and was treated with such great support and also given instructions as to what SkyMed needed to go forward with getting us home after Tom could travel. Our flight home was very relaxed and the men that drove our car from Denver to Daisetta was very nice. I would recommended SkyMed and already have!"
The McCann's daughter was flown in so she could accompany her parents back to Texas, also. Cost to the McCann's was just their annual membership. They saved over $2,000; the peace of mind afforded Mary, allowing her to concentrate on her husband's welfare, was priceless.
Thomas and Mary McCann, Wally Byam Caravan Club members (WBCCI)
Without SkyMed: $2,000

With SkyMed: $0
Please follow and like us: