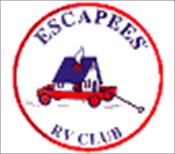 We were air evacuated from Dawson City, Yukon Territory, to Whitehorse, Y.T., then to Fresno, California. This also included 4 transports on ground ambulances and transportation of our RV from Whitehorse, to our front door, all provided by SkyMed.
In the E.R. where admittance is done, the nurse provided by SkyMed demanded, and got a room for my wife, since arrangements were made in advance.
Please use our testimonials. Travelers tend to think they won't need help.
SkyMed was the best bargain of our life.
Please follow and like us: