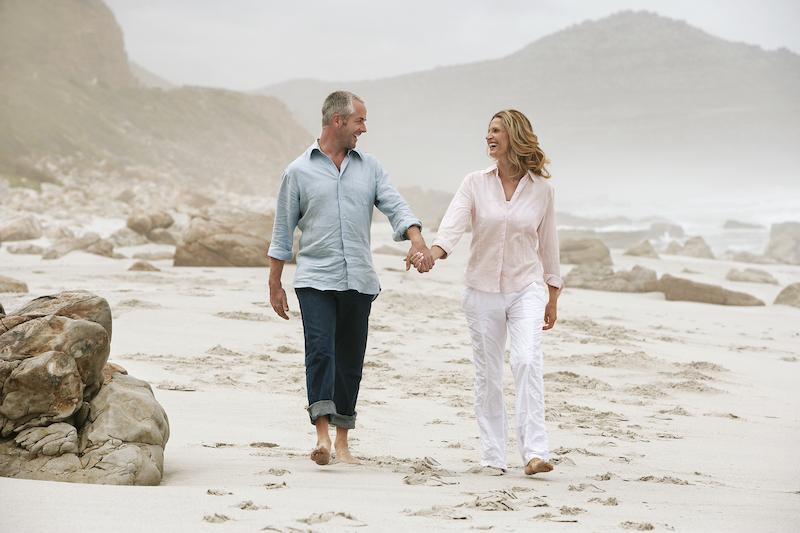 For a while there, all signs indicated no one was going to go anywhere any time soon. Fortunately, the world has opened back up again, and so-called boomers are ready, willing and able to hop on a plane. Currently the second-largest segment of the population (yeah, those millennials are taking over), boomers have disposable income and the free time to go pretty much everywhere.
Need the inspiration to get on the road? Here's a short list of some fun travel trends to pick from. Need help to make it happen? Get inspired and book with your favorite SkyMed Travel advisor by calling 800-568-8994.
Exploring Far-Off Places
That trip to Argentina you've been talking about for the last 20 years? It's time. The kids are grown and are out of the house—or at the very least can definitely take care of themselves—and whether you're retired or have accumulated vacation, the clock is ticking. Some of you have already been checking off items over the years, whether it's been an exotic trip to the Far East or something as simple as paying a visit to your great-grandmother's village; the rest of us need to start catching up!
Multi-Generational Trips
Cruise companies, tour operators, hoteliers and more are catering to multi-gen travelers more than ever—especially since being a grandparent no longer has to equal rocking chairs and quietly fading into the background. Kitchenettes and connecting rooms are prime amenities (along with spas and pools!), and group tours that include the extended family account for an important slice of many a travel agency's income.
Medical Tourism
As America ages, many are looking abroad for elective and medically necessary surgery—in fact, the market value is predicted to rise from USD 13.98 billion in 2021 to USD 53.51 billion in 2028. Five-star treatment for a coronary artery bypass in India (which can be anywhere from 65 to 90 percent cheaper than in the US) or a complete facelift with recovery in a top-notch boutique hotel in spectacular Sao Paulo for 30 to 50 percent less than in the US comes with highly qualified, board certified doctors and nurses who speak English; professional, personalized attention and very satisfied patients. And let's not even get started with Mexico! Always be sure to do your research beforehand, though: you'll want to look for the Joint Commission International seal of approval for starters.
Ecotourism
Green travel is still a huge thing, but even though walking safaris, hikes to ancient ruins and treks through wildlife reserves are high on many lists, the truth is, at the end of the day, what you're really looking for a tricked-out tent, a room with a view, and a Jacuzzi tub or a casita with room service. The need for creature comforts aside, ecotourism appeals to traveling boomers seeking purposeful vacations that include hands-on involvement and unique experiences and help sustain the well-being of the local communities.
Experiential and Learning Vacations
Whether learning to cook pad thai in Chiang Mai or learning Spanish in the exquisite colonial city of San Miguel de Allende, you might be looking to relax, refresh and come home with a new skill. Some outfitters specialize in adult learning adventures—you can even take travel writing workshops paired with tours to some of the world's top destinations (A travel blog? Why not?) These vacations blend on-the-job experiences with classroom learning and, of course, a healthy dose of fun. Because, after all, isn't that the point of a vacation?
Whether you're an avid traveler or take just a trip or two a year, you can take along the peace of mind of having a medical evacuation services membership that goes way beyond traditional travel insurance to take care of the unexpected.  
Please follow and like us: