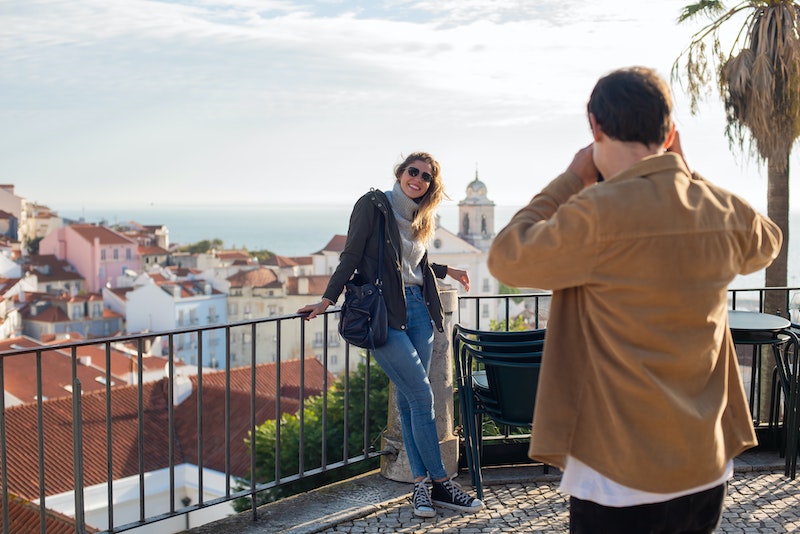 Traveling while you're sick is not an experience anyone wants to remember, but sometimes it's an unfortunate inevitability. Whether you're facing a cold after being exposed to germs on an airplane or stomach issues after eating unfamiliar food, it can really ruin a trip when you're not feeling well. Fortunately, there are several things you can do to prevent illness, whether you're taking a road trip through the U.S. or traveling abroad. Not only that, but you can also prepare a plan for a quick recovery in the event that you do come down with something. Taking a trip to another country? Consider the services offered by SkyMed, which include emergency travel memberships should you need to get home quickly.
Here are a few simple tips on how to stay healthy while you're traveling:
Take a proactive approach
Even if you're in great health, it's a good idea to be proactive when it comes to staying well while you're away, especially if you'll be traveling for work. You might start by looking for accommodations that offer the use of a gym; you can also bike to meetings or take the stairs rather than the elevator. Staying active is not only great for your health, but it can also boost your mood, especially if you're able to work in a little time outdoors. Keep in mind that it's crucial to stay hydrated, so bring along a reusable water bottle as you head to meetings and tackle projects. It can be challenging to keep up with your regular routines while you're working in an unfamiliar place, so this is an easy way to make sure you're drinking enough water.
Prepare important records by saving them in the cloud
Being prepared is essential when you're traveling, whether it's with a water bottle or important health records. While no one wants to think about the possibility that they'll fall ill or get injured during a trip, it's best to be prepared, just in case. Putting together any important medical paperwork can save a lot of headaches, and the good news is you can store them all in the cloud for easy access. Use this online tool to extract PDF pages, which will allow you to choose the documents you need and place them into a new PDF so that all the relevant info is in one place.
Pack thoughtfully
While important documents can go along with you via digital storage, you'll need to think carefully about what to pack in your actual suitcase. Extra masks and hand sanitizer are a given, but you can also put together a kit that holds stomach medicine, antacids, fever reducer/pain reliever, allergy medicine, cough drops, and multivitamins. Having these items handy might help to prevent issues at a foreign pharmacy and will allow you to take care of yourself quickly should you start to feel unwell. Depending on where you're traveling to, you might also pack a small first aid kit and/or items that will keep you safe outdoors, such as sunscreen and bug spray.
Have a plan for sickness while you're away
If you do fall ill during a trip, it's a good idea to have a plan in place for the next steps. Most illnesses will require you to self-isolate for at least a short time, wear a mask, and practice good hand-washing methods. If you're traveling to a different country, you might also plan for a short-term emergency medical travel membership that can bring you home in case of a critical illness or accident. Have a list of emergency contact names and phone numbers and be sure to list your first emergency contact inside your passport. Look up the U.S. Embassy information for the country you're visiting in case you fall seriously ill and need help.
Preparing for illness while you travel isn't a pleasant task, but it is an important one. By gathering essential medical documents into one PDF, packing smart, and planning for your overall well-being while you're gone, you can ensure that your health remains a priority no matter where you are.
Contributor Joyce Wilson is a retired teacher and enjoys sharing lesson plans, resources, and teaching tips on Teacher Spark. Her website is a compilation of practical resources that will inspire student engagement and instill a love for learning. By tapping into a student's natural creativity and curiosity, Joyce believes that they can take their education to a new level. Thank you, Joyce!
Image credit: Kampus Production
Please follow and like us: