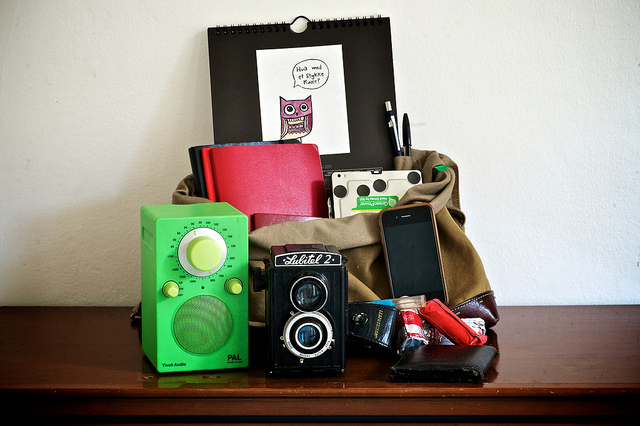 There's a lot that goes into traveling with kids: there's the iPad, the charger, the games; there's downloading the books and the necessary snacks. Barring any last-minute need for a stuffed animal or that "special" shirt, looks like you're ready to go!
Or do you…
If you're crossing borders or international waters—especially if you're traveling with kids solo or you're the grandparent—you might need more than a verbal "OK" and a ticket. Concern about parental abductions and kidnappings is at an all-time high, so it pays to be prepared.
If both parents are traveling with their children, at a minimum they should have a copy of each child's birth certificate. Kids under 14 are not required to show ID at TSA checkpoints, but some airlines require the birth certificate to prove their age. Still considered minors by the TSA, kids 15 to 17 can get away with a school-issued ID card or a library card. Best-case scenario? Obtain a passport for each child. Keep in mind that many cruise ships require valid passports.
No passports? No worries. You can visit the U.S. Department of State website at http://travel.state.gov or call the U.S. National Passport Information Center at 877-4USA-PPT for the most current requirements. In general, the passport application process can take up to 8 weeks to complete, so get started as soon as possible. There are, however, workarounds that can expedite the process. Note: Children under 16 have to appear in person at the passport office, and you will need a certified birth certificate. Click here for more details on the U.S. Department of State's requirements for children.
But what if you're a solo parent—or traveling with grandkids? This is something that might not be an issue on a domestic flight, but follow the following travel tips, as it's always better safe than sorry. On anything with a whiff of international, though, you have to be ready to provide documentation stating that you have permission to travel with that child (or children).
Before you leave, ask the kid's parent (or parents) to sign a "Travel Consent Form." You can find them for free on all over the Internet (Google "parental consent form for travel"—we got 1.4 million results.) Download, print, and have it signed in the company of witnesses. You may wish to have that document notarized, as well.
Divorce tends to complicate things a bit, too, especially if your last name differs from that of your child. You need to be extra sure all your ducks are in a row. In that case, be sure your Travel Consent Form is both signed by the absent parent and notarized, plus take along a copy of the child's birth certificate where you are listed as a birth parent by name.
If you're traveling between Canada and the U.S., you'll need a little more. According to the Canada Border Services Agency: "Minor children travelling alone must have proof of citizenship" and, furthermore, "Divorced or separated parents should carry custody or legal separation documents and/or a letter of authorization to facilitate their entry into Canada." There are several other requirements, so be sure and check the site.
And, if your plans include travel to Mexico, Canadians have an added caveat, which you can read about here.
Please remember that travel document requirements can—and do—change over time. Your best bet is to check the entry policies of the countries you're planning on visiting (the U.S. State Department's Bureau of Consular Affairs and the Canada Border Services Agency sites are a good place to start.)
Almost ready to go? Consider taking along a SkyMed TAKES YOU HOME medical evacuation services membership as well—both for you and the kids. In the event that an unfortunate critical accident or illness during your trip leaves your minor children or grandchildren stranded, SkyMed will take them home. Plus, grandkids under the age of 18 are eligible for all member services when traveling with their grandparents. SkyMed picks up where traditional travel insurance leaves off!

Photo credit: Mats Hage Eikemo via photopin cc
Please follow and like us: