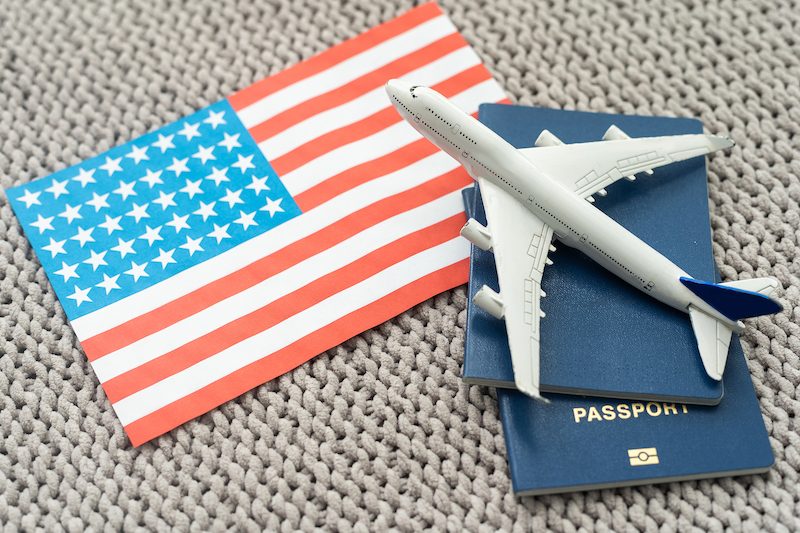 The headlines are not the most positive: "US passport renewal applications backlog up to 11 weeks." reads one. "Passport wait times are up again." reads another. And not only is spring break around the corner, but summer will be here before you know it. What's a traveler to do?
Truth is, the estimates for routine passport applications (that includes renewals) via the State Department were six to nine weeks last month. Now, their estimates are more around the eight to 11-week mark—with expedited processing taking a possible five to seven weeks. While it would be easy to blame the pandemic, it's all about demand right now, even with airfares steadily ticking up with no end in sight.
And whatever happened to the State Department's much-vaunted online passport renewal program? Well, that was shelved and supposedly will be back online later this year.
With so many wonderful foreign destinations calling your name—the Greek islands, Puerto Vallarta, Belize, Fiji, and The Bahamas… just to name a few—the second order of business after securing flights and accommodations is making sure your passports are in order. And did you know many countries won't allow you to carry a passport that expires 6 months from your travel dates?
So, when you're ready, here are some tips to get things done.
The easiest way to renew your passport is by mail. According to the US Department of State, you can do so if all of the following are true.
You have your passport in your possession to submit with your application.
It's undamaged other than normal wear and tear.
It was issued when you were age 16 or older.
Was issued in your current name, or you can legally document your name change with an original or certified copy of your marriage certificate or the government-issued document evidencing your legal name change.
If all of these apply to you, you need to fill out a Form DS-82, which you can either complete by hand or fill out online and print. If you say "no" to any of the above, you must apply for an entirely NEW passport. Please note you cannot submit an application for a new US passport online at this time.
If your name changes, you must also submit a certified copy of your marriage certificate or court order. Enclose the application fee and one passport photo in the envelope and send.
The State Department strongly recommends you mail your passport application and personal documents in an envelope large enough to fit the application without folding. Please do not use a standard letter-size #10 (4 1/8″ x 9 1/2″) envelope. This will help to protect the contents of your mailing from the elements throughout the delivery process. They also encourage you to mail the application and personal documents using a trackable delivery method. If you want to expedite the process, you can include an additional fee of $60 plus a mailing fee; write "Expedite" on the envelope. There are also "emergency" options.
Should you need your passport even sooner, you can also apply with a registered passport expediting company—usually for a hefty fee.
You can also apply to renew your passport via US post offices.
Your best bet in all of this? Apply for your passport several months before your trip. It will save you money and the stress of wondering if your documents will arrive on time for your trip.
Please follow and like us: