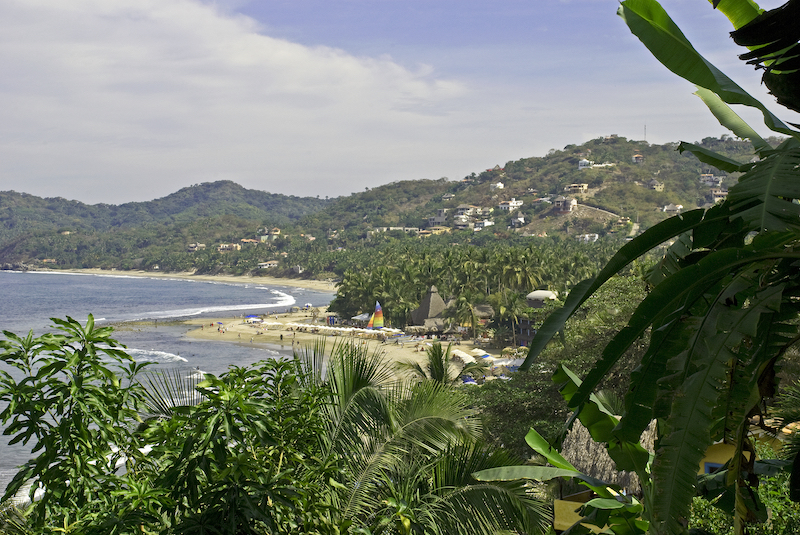 The Riviera Nayarit is a sun-soaked stretch of coastline that skirts the deep blue waters of Banderas Bay and the Mexican Pacific. Starting just north of Puerto Vallarta, this relative newcomer to Mexico's pantheon of beach destination superstars is a purveyor of the "New Luxury, one that goes beyond the size of the suite and the thread count of your sheets."
Its secret? The Riviera Nayarit offers each and every traveler access to dozens of "micro-destinations" dotting its nearly 200 miles of coastline, each with its own charm and attractions. These micro-destinations are close enough for either fun day trips or extended stays and provide a combination of culture, cuisine, natural attractions, and unique experiences clients would be hard-pressed to find for the price of one plane ticket. 
Served by the Puerto Vallarta International Airport (PVR) and its bevy of nonstop flights from major US gateways, the region known collectively as the Riviera Nayarit officially starts due north of the runways, skirting the shores of Bahía de Banderas (Banderas Bay), Mexico's largest and certainly one of its most beautiful. Families looking for a beach getaway that combines first-class hotels with spa and golf for grown-up enjoyment will find the resorts of Nuevo Vallarta and Flamingos fit the bill, with the nearby village of Bucerías a great place to pop in for a freshly-made ceviche or a mango margarita. 
This region also has a reputation for attracting international celebrities, the majority of which flock to what's known as the "Glamour Peninsula," or Punta de Mita. This is home to the region's priciest properties, including The St. Regis Punta Mita Resort, Four Seasons Resort Punta Mita, and über-trendy W Punta de Mita and the Conrad Punta de Mita, among others, as well as the Bahía and Pacífico Golf Course—two of the world's finest courses designed by Jack Nicklaus.
About half an hour farther north lies Sayulita, which has graced more than one A-lister's Instagram thanks to its boho-chic surfer vibe and gallery-lined cobblestone streets. Less busy but no less charming, Lo de Marcos is the spot to go for clients seeking solitude, eco-adventures, and the perfect paddleboard session. 
The crowds thin out the farther north the traveler goes, while the immersion in a genuinely authentic Mexico vacation experience only intensifies. Expect small, family-owned hotels, mom-and-pop seaside restaurants, stunning sunsets and underwater adventures. Towns like Los Ayala, Rincón de Guayabitos, and Boca de Chila await with white sand beaches all the way up to the northernmost reaches of the Riviera Nayarit. You can spend a day on the island of Mexcaltitán, known as the "Mexican Venice;" and visit Playa Novillero, Mexico's longest, widest beach, blessed with perfectly calm waters; or plan a stay in San Blas, a colonial beauty steeped in history known worldwide for its stellar birdwatching. 
Whatever experience you choose, it will be laced throughout with the many wonders this destination has to offer: a gastronomy based on traditions and ancestral flavors that nonetheless continues to evolve and experiment; the deep cultural roots of the Huichol nation; and the genuine warmth and high standards of service you'll find everywhere you go. 
High season in the Riviera Nayarit runs from November through May. However, their events calendar runs year-round with everything from high-end culinary/golf events to beachside concerts, windsurfing festivals, regattas, polo matches, and even a Children's Circus created by one of the founders of the famous Cirque du Soleil, just to name a few. Prices do increase during that period because the weather is close to impeccable, but you would be remiss if you didn't consider the Riviera Nayarit in the summertime: while it's definitely warmer, even in June (the hottest month) the average temperature still hovers around 77ºF. 
Ready to head south of the border? Call your SkyMed Travel Agent at 800-568-8994 and start planning your best vacation ever—and don't forget your SkyMed Membership. Remember: It's better to have it and not need it than need it and not have it! 
Please follow and like us: