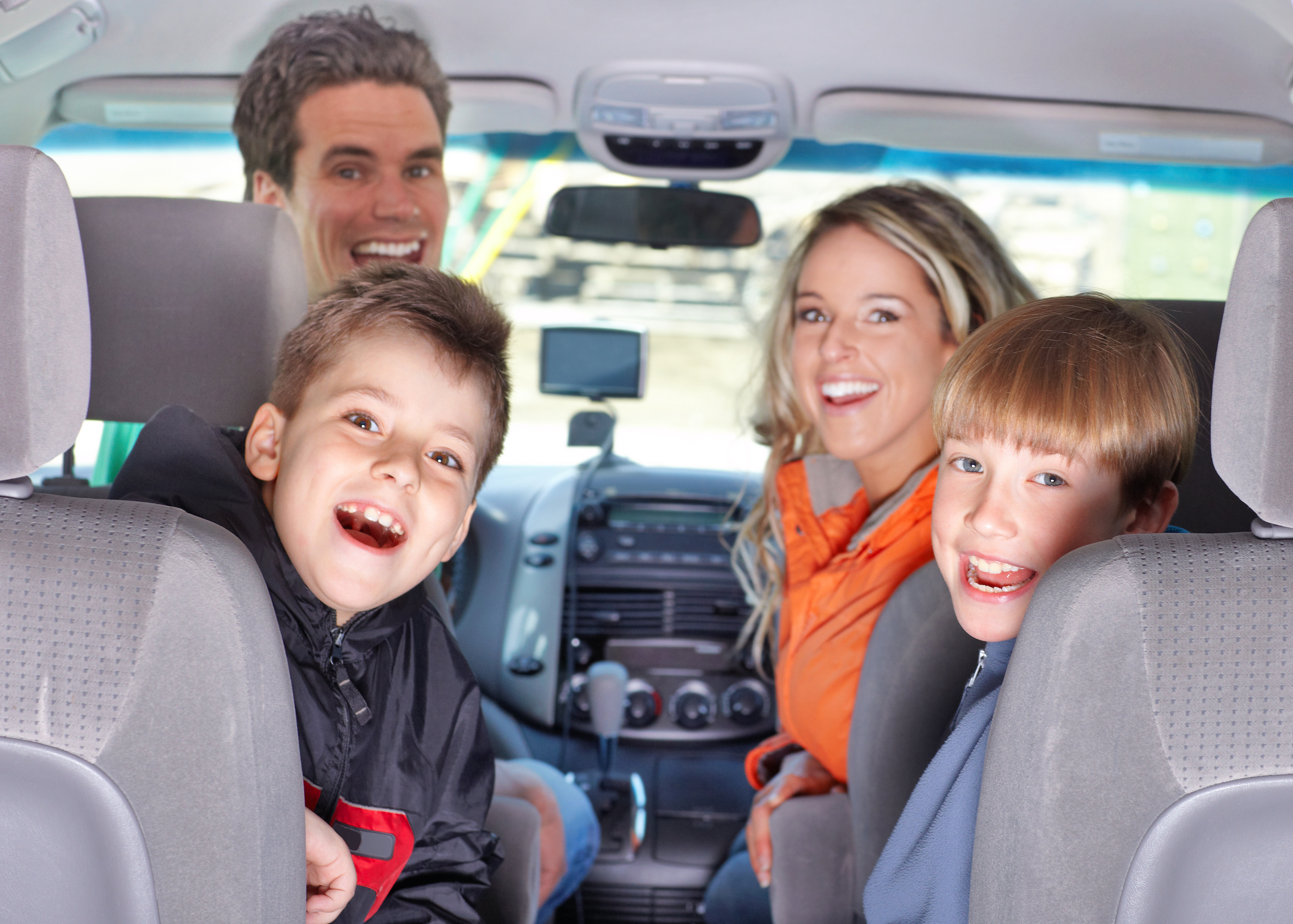 No doubt with the holiday season fast approaching there is at least one road trip in your future to go see family and friends. Regardless of how you feel about hitting the road (we know, we know), it's always a good idea to prepare. Here are a few tips on how to get your car ready, plus a few others to add in to keep you and your passengers happy.
Ask yourself this first.
Is it really worth the drive? And by that we mean that unless you're totally into a road trip for fun, you might want to find out if it's cheaper to drive. There's a website called TravelMath that can help you calculate travel distance and travel time—and, while you're there, you can even check out the travel cost with their different tools. The website gives all your options a score and you can find out if you'd be better off driving or flying. If you're set on driving, however, keep reading!
Get your vehicle checked out.
Whether it's a short two-hour trip or a multi-day cross-country trip, the first order of business is making sure your car is in the best working order possible. Head over to your friendly neighborhood mechanic about a week before you leave for the trip and let him know where you're going. They'll need to check your brakes, tires, fluid levels, and anything else that could be a problem on the road. Note: make sure your spare tire is inflated and you have a set of jumper cables on hand. You might also want to consider having a roadside service membership.
But if there are a lot of you or it's a really long trip…
Think about getting a van—maybe even a camper! If you're driving with friends, you can share the cost, but either way, a camper will offset any hotel expenditures.
Plan your route.
Roadside service memberships such as AAA also offer great travel planning resources (AAA's TripTiks are famous!) but you can also map your own out by using apps like Google and Waze, which gives you real-time help from other drivers. It's eerily on target! They can help you find fuel stations, but if you're looking for cheap places to gas up, check out GasBuddy. These apps can also help you find nearby restaurants, but others like RoadFood can give you reviews. Want to find fun detours? Check out Roadtrippers for amazing places to stop and experience along the way. If it's a multiday trip, check out Hotel Tonightfor hotels.
Have kids? Take treats and toys.
The last thing you want to hear is "are we there yet?" So, load up that iPad with movies, take a couple of travel versions of their favorite board games, and don't forget that crayons and coloring books are actually still a thing. And kids or not, snacks are always welcome! Consider stocking a mini-cooler with car-friendly treats like string cheese, grapes, power bars, water bottles, dried fruit, trail mix, popcorn, and other easy to eat snacks.
Want more?
A quick Pinterest search for "road trip games" will bring up a bunch of fun options—there are even some made for adults and some specifically for those easily bored teens