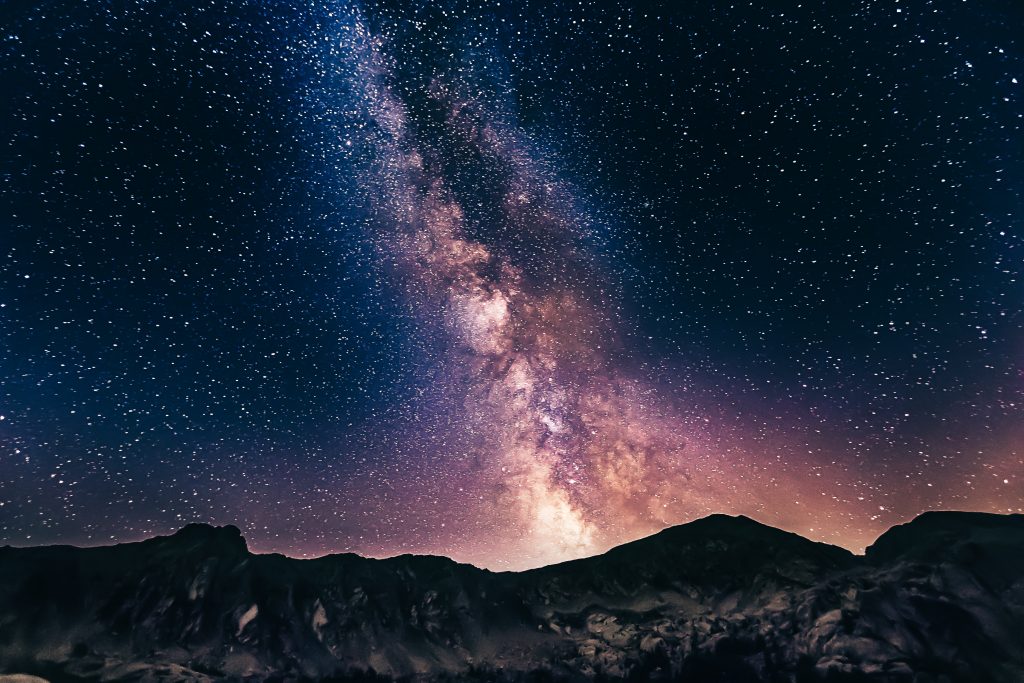 Have you ever heard of Dark-Sky Reserves? According to the International Dark-Sky Association, an IDA International Dark Sky Reserve is "a public or private land possessing an exceptional or distinguished quality of starry nights and a nocturnal environment that is specifically protected for its scientific, natural, educational, cultural, heritage, and/or public enjoyment." According to those who've enjoyed an evening in one, they're the best place to feel like you could touch the sky.
The IDA, the recognized authority on light pollution and the leading organization combating light pollution worldwide, is based in Tucson and is in charge of preserving and protecting the nighttime environment and the heritage of dark skies through environmentally responsible outdoor lighting. Their Dark Sky Reserves, Parks, Communities, and Sanctuaries—there are even Dark Sky Communities—are a welcome respite from the light pollution of the cities. Thanks to the IDA, there are over 60 of these parks, communities, and reserves in the United States in places such as Idaho, New Mexico, Utah, Texas, California, Colorado, Indiana, North Carolina, and Arizona, to name a few:
Big Bend National Park (Texas)
Located in the southwestern part of Texas along the Texas-Mexico border, Big Bend National park preserves large tracts of the Chihuahuan Desert. It receives an average of 400,000 visitors every year who come here for the rafting, hiking, biking, horseback riding, birding, keep tours, and other outdoor adventures. Together with Big Bend Ranch State Park—also a designated International Dark Sky Park—it forms one of the largest contiguous areas under dark-skies protection in the United States.
Chaco Culture National Historial Park (New Mexico)
This park offers guided tours, hiking and biking trails, evening campfire talks, and night sky programs. It's also home to the densest and most exceptional concentration of pueblos in the American Southwest. It's located between Albuquerque and Farmington in a remote canyon cut by the Chaco Wash. During the day, explore the most sweeping collection of ancient ruins north of Mexico. By night, visit the observatory and participate in some of its many public astronomy programs.
Flagstaff Area National Monuments (Arizona)
Comprised of the Wupatiki, Sunset Crater Volcano, and Walnut Canyon National Monuments are managed collectively, protecting over 40,000 acres and 3,000 archaeological sites. Expect mesas, high deserts, canyons, mountains, mesas, and volcanic features. You'll find camping facilities at the Bonito Campground across from the visitor center at the Sunset Crater Volcano National Monument, open from late May through mid-October.
Tumacácori National Historic Park (Arizona)
Located 45 miles south of Tucson and 18 miles north of Nogales, Tumacácori preserves the ruins of three Spanish mission communities, two of which are US National Historic Landmark sites. According to the park website, the park "sits at a cultural crossroads in the Santa Cruz River valley, where Oodhan, Yaqui, and Apache people met and mingled with European Jesuit and Franciscan missionaries, settlers, and soldiers…" The park conducts a number of evening programs for visitors in the context of natural darkness as a cultural resource. And even though it's almost midway between two growing urban centers in southern Arizona, the area retains a remarkably dark sky that helps visitors visualize what the night skies of the past looked like.
Cherry Springs State Park (Pennsylvania)
Named for the large stands of black cherry trees originally found in the area, this 82-acre state park is surrounded by the 262,000-acre Susquehannock State Forest. The Susquehannock Trail passes nearby and offers 85 miles of backpacking and hiking. It's famous for great view of the Milky Way, plants, and hard-to-see astronomical objects. It has an Overnight Astronomy Observation Field open to registered users all night and hosts events such as Night Sky Tours and the Nightscapes Photography Workshop.
The IDA also organizes special events, festivals, and programming in the reserves throughout the year so everyone can have the opportunity to learn more about the galaxies, stars, moon, and planets. For more information and more destinations in the US and around the world, visit www.darksky.org.
Please follow and like us: