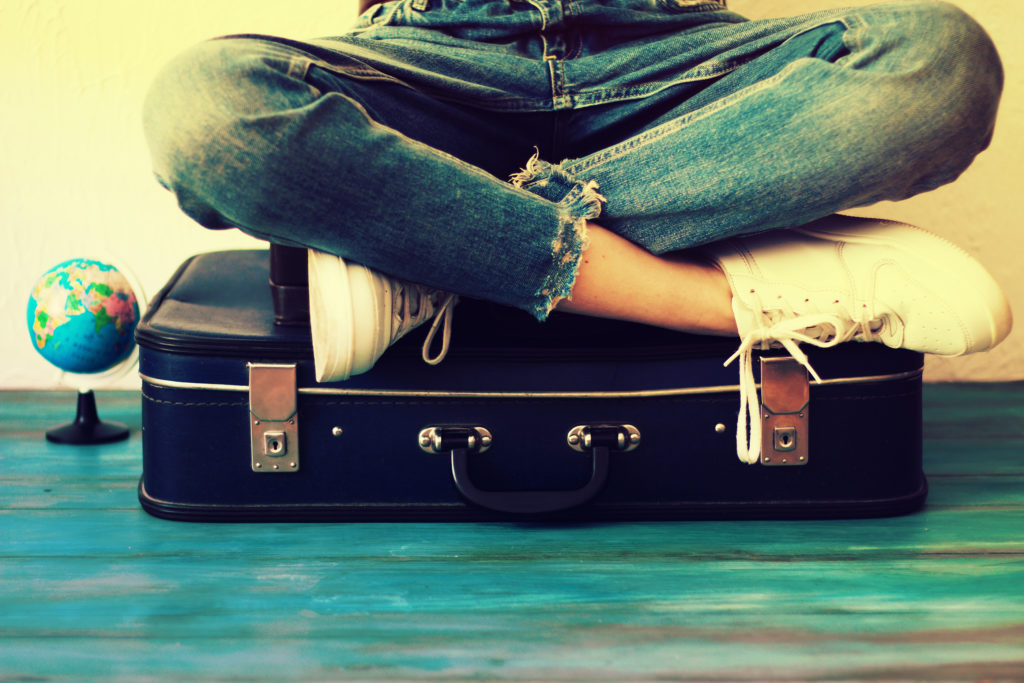 Packing for a vacation is usually a chore: what to pack, what to leave, what to unpack before you leave… There are some things, though, that you might want to toss into your suitcase and take with you on a regular basis whether you're leaving for Bali, Boston, or the bayou. While there are some items you can pick up practically anywhere if you forget to pack them, here are a few you might not find in a corner store in St. Lucia, but that you'll definitely want with you if you're there.
1. A foldable, package backpack
Nowadays you can get full-sized backpacks that fold up into themselves and weigh next to nothing. These are definitely lifesavers if you're the kind of traveler who likes to bring home souvenirs or want a lightweight, hands-free helper to carry your water and snacks while you're touring around the country.
2. Trash bags
Recycle a few of those sneaky white plastic bags we all hate, roll them into a little ball, and believe me: you'll find more than one use for them on your trip! You can use them for dirty clothes, wet bathing suits, muddy tennis shoes, beach shells—you name it. If you want to be totally eco-friendly, there are several companies that make washable waterproof bags you can reuse again and again.
3. A power strip
No, not those bulky, clunky ones you might have taped to the wall behind your TV or your desk at home: nowadays you can find sleek, compact strips that are compatible with international outlets. Look for one with USB ports and, very important, power surge protection.
4. A universal adapter 
While we're on the topic of tech, invest in a good universal adapter and keep it in your bag. All the chargers in the world are 100% useless if you can't actually plug them in.
5. Rain poncho
Unless you're going to the Atacama Desert a rain poncho will definitely take up less space than a travel umbrella and can help you stay warm and dry during an unexpected downpour. Go for the cheap versions at the convenience store if fashion isn't an issue, or check out the travel stores for swankier versions that are still easy to pack and lightweight.
6. Wet wipes
Wet wipes are a wonderful thing, and not just for traveling with kids. Pick up a pack of flushable ones for those, ahem, times you might need them, and another antibacterial pack to wipe your hands before you eat a street taco or pop open that bag of homemade chips. We also recommend something stronger to wipe down your airplane seat and hotel room TV control, phone, handles, light switches, etc.
7. Your first-aid kit
Check out what should be in it here: http://blog.skymed.com/pack-travel-health-kit/ (add safety pins—plenty of them—and nail clippers.)
8. Copies of your travel documents
We can't say this enough. That includes your passport, credit cards, driver's license, important prescriptions, hotel address, flight information and important numbers. Take a picture, but if you lose your smartphone (or it's stolen), you'll want to have hard copies in a safe place as a backup.
And, as always, we highly recommend you take your SkyMed TAKES YOU HOME membership with you. Because it's better to have it and not need it than need it and not have it!