1. Because America Is Beautiful
We live in one of the most amazing countries in the world—from sea to shining sea! Think East Coast delights from the Catskills to the historic wonders of our nation's capital, the Virginia's, Massachusetts and the rest of New England… down the coast to the Carolina's, Florida… Think Gulf Coast beaches, southern charm, Texas-sized treats… And we haven't even talked about the Great Plains or the Great Southwest! The Pacific Northwest, the California coastline… America IS Beautiful! It's also chock-full of unique towns, fun roadside attractions (The Thing!!) and one-of-a-kind shops and restaurants. Flying in and flying out is great, but being a summer road trip brings you up close and personal with much you won't want to miss. (Photo credit: prada marfa via photopin (license)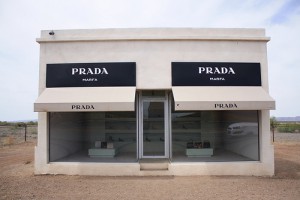 2. You Want To Explore A National Park
Think of this as an extension of Reason Number 1: with 58 National Parks scattered the length and breadth of our great country there's bound to be one that strikes your fancy. Summertime is a busy time for most-visited parks like Sequoia National Park, Arches National Park and Joshua Tree National Park—not to mention the uber-famous Yellowstone National Park—but there are plenty of others that are off-the-beaten-path and just as impressive (and less packed). If you take a summer road trip down the coast of Florida, for example, follow the Overseas Highway all the way to Key West, find a place to stay and take a ferry out to the Dry Tortugas National Park. The turquoise water is enough to take your breath away, and the history isn't too shabby either. On the other side of the nation, try the North Cascades National Park in Washington State. Just three hours from Seattle, this pristine spot combines glaciers, mountains and streams with an amazing biodiversity and offers car, boat and RV camping.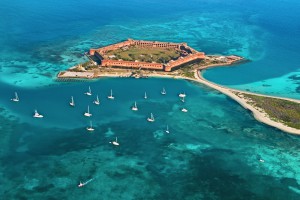 3. You Haven't Felt That "Open-Road Feeling" In A While
We won't say "never," but when was the last time you had a wide-open highway before you and a wide-open highway behind you? There's nothing like the open road to give you that sense of freedom from all your worries and cares. Grab your bag, grab a friend, grab some snacks and grab a map (paper maps are so much more fun when on the road) and get out and grab an adventure!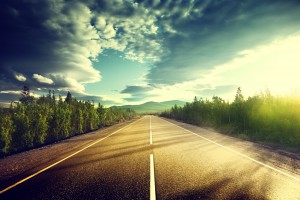 4. You Need To Catch Up With Those You Love
Bonding on summer road trip is an age-old rite of passage. Your mom, your sister, your brother, your uncle, your grandparent, your child… Heck, bring on the entire family (just don't strap grandma to the roof!) With electronics and work sucking up such large chunks of our time, a wireless road trip is perfect to get conversations going with people you only see on your smartphone screen—and you can always catch up with email when you get to your motel. That is, if you even want to! Do you see enough of your family? Ask your best friend to join you. You know, the one you only see once a month—if that. Reminisce about old times and get ready to create new memories. It's a priceless opportunity! (Photo credit: P8020121 via photopin (license)

5. You've Seen All The Movies
Who doesn't have a favorite road trip movie? Of course, some of the endings leave a little to be desired, but hey, THEY HAD A GREAT TIME GETTING THERE! The music, the food, the road stops, the very cool sunglasses and scarves flowing in the wind… 'Nuff said. (OK, so maybe not THIS movie… lol)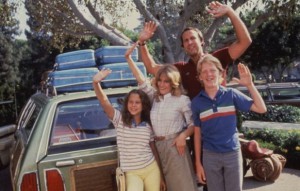 6. You Want To Vacation But You're On A Tight Budget
Even though gasoline prices have risen in the past month, they're still way below where they were a few years ago ($5 a gallon, anyone?) and therefore it's still a good deal to fill up your tank. Planning a visit out-of-state via the highways and byways saves you money on the cost of plane tickets and a rental car, and you can even save on restaurants by packing your own food, beverages and snacks. Think it will take you more than a day to get to where you're going? Consider stopping at a campsite instead of a hotel—you'll save even more! Or… take your RV: it's the ultimate hotel on wheels that gets you anywhere you want to go.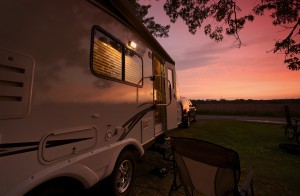 7. You Want Your Facebook Page To Be The Envy Of All Your Friends
We live in the era of social media so sure, why not? A few fun Vines, a ton of awesome shots and clips of you car-dancing to your road trip playlist… The sky's the limit! Create an online travel journal of your summer road trip (there are several apps for that) and share your experience while saving it for posterity.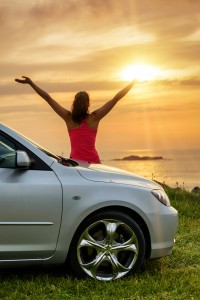 Please follow and like us: