Top 10 lists of bucketlist travel spots abound, but if you want to stay in the US but looking to stray off the beaten path, you'll be well-rewarded with some pretty cool vistas and unique pics for your social media pages.
Four Corners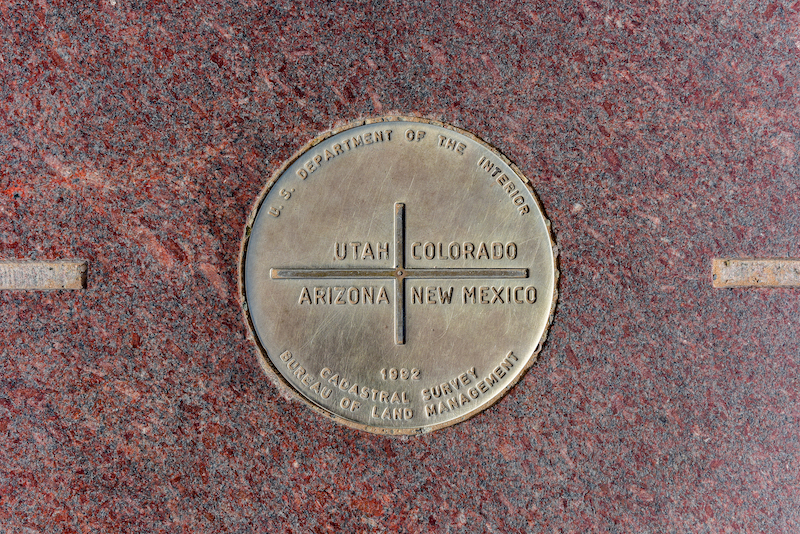 Although you can technically "see" seven states from Rock City, Tennessee, you can literally be in four states at the same time in the Four Corners. This is where Arizona, Utah, New Mexico and Colorado intersect—there's even giant plaque so you can stand (or lay spread-eagled) and have a limb in every state. Perfect for your Facebook cover and you can check four states off your bucketlist in one fell swoop.
Lake Michigan's Gold Coast
Just 30 miles away from Grand Rapids, Lake Michigan's Gold Coast is a worthy rival to Southern Cal's craggy coast. It stretches out for 300 miles from South Haven, rocketing this area to the top of many a wish list (and it should be on yours). Think stunning beaches, soft white sand, international art competitions, year-round destinations including incredible museums—and numerous craft breweries that hold festivals all year long.
Marfa, Texas
With a population of less than 2,000 and a coolness factor that is off the charts, Marfa has achieved Mecca status among scenesters looking to add some art cred to their bucketlist. You may have seen an image at one time or another of the fake Prada store that sits on the highway outside of town, but there's much more to it than that. Think art installations galore with plenty of funky bars, very good restaurants, morning yoga, chic straw-bale houses and accommodations that range from kitschy to… Mongolian yurts. Most residents are temporary, but those who live here love their eclectic little slice of dusty West Texas. Chances are, you'll fall in love with it, too.
Cincinnati, OH
Yep, you read right! Cincinnati hasn't exactly been at the top of very many lists, but truth is, it's a great place to visit! Once a dangerous place full of drug dealers and their ilk, downtown Cincinnati now welcomes music lovers to its massive Music Hall sans police escorts and students, kids, dogs and families hang out in Washington Park. The entire neighborhood underwent a multi-million dollar Renaissance and is now a fashionable urban playground great for families, singles and couples, with plenty of attractions to keep everyone amused.
Please follow and like us: