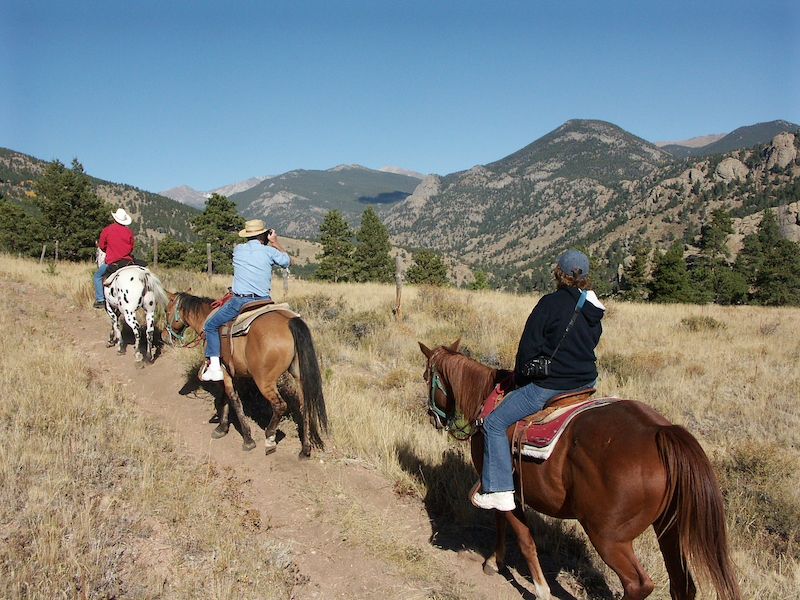 Ready to go beyond the mouse ears and kid's clubs? It might be time to take a chance on some unexpected family travel destinations—especially if theme parks aren't exactly your cup of tea.
The Dude Ranch
If you have a tween that's mad about for horses (boy OR girl) opt for a family travel vacation with a heavy dose of the Wild West: dude ranches open up an entirely new frontier into what the (somewhat) real world of the cowboy is all about, complete with actual horse care, rides, rodeos, country dancing, hayrides, roping and much more. Think tall tales around a campfire, cookouts under the stars, even teepees and fort-building! The best part? Kids (including teens) will be hard-pressed to text on the back of a moving horse! Check out www.duderanches.com or www.duderanch.org for a look at some of the best outfits in the USA.
Island Life
Califonia's Catalina Island Conservancy is one of the oldest and largest private land trusts and it has opened its wildlands for the public to enjoy. There's so much here that's a definite draw for family travel, and one of the best ways to truly immerse yourself is by taking the kiddos on an Eco Tour, a naturalist-led adventure that explores parts of Catalina Island no other outfitter can reach. Or hot on the Wildlands Express, a convenient and inexpensive way to get to and from the world-famous Airport in the Sky and see the exciting wildlands of Catalina Island.
Off Radar in Mexico
The Pacific Coast of Mexico is full of glittering resorts, but it has its fair share of seaside villages with plenty of family travel appeal. Check out San Blas in the Riviera Nayarit (you fly into Puerto Vallarta International Airport, then drive north). This town and its historic streets are relatively undeveloped by big-name resorts, leaving room for smaller, family-run hotels and bungalows and fewer crowds on the sand. Pick up a surfing lesson for the family, explore the mangroves of La Tovara by boat and check out the Keikari Crocodile farm, a small zoo with its own beach. It's also one of the best spots in Mexico for birdwatching, so don't forget your binoculars!
Stay in a Lighthouse
These are the places that novels are made of—and it's always fun to take a long a few seafaring books to read while the waves crash outside. There are several lighthouses with accommodations along the east coast, but a particularly picturesque one is on Prince Edward Island in Canada. The West Point Inn and Museum have 13 modern, comfortable rooms with breathtaking views and 11 with a walkout deck. The lighthouse is a treasure, and the island itself offers a dune park, a recreational marina, a beach and plenty of local restaurants for excellent seafood. Day trips from the lighthouse include the West Cape Wind farm, other parks and beaches, scenic lookouts and Summerside, Prince Edward Island's second-largest city, with a waterfront that offers a variety of activities such as live performances a the Harbourfront Jubilee Theatre.
Or Try a Treehouse
This could, quite possibly, be the coolest family travel idea of them all. Treehouse hotels come in all shapes and sizes and happily, they've been built all over the world. There's the Finca Bellavista in southern Costa Rica, the world's first planned, modern, sustainable treehouse community that rents out simple, comfortable accommodations in the middle of the jungle; the Free Spirit Spheres in the forest of Vancouver Island or the very family-friendly Inkaterra Canopy Tree House in the Peruvian South Eastern Amazon. Closer to home, you'll want to check out the Treehouse Institute of Takilma in Oregon—think horseback rides, zip lining, rafting and plenty of "getting to know you" time with the trees.
Please follow and like us: