And where are they, exactly? Well, if they're looking for an amazing guys' getaway or the end-all-be-all bachelor party, you'll find them in Los Cabos, Mexico, or Samaná, Dominican Republic. From stellar golf courses and top-notch fishing to adrenaline-pumping adventures, there's no better spot for an epic boys' trip. 
Los Cabos, Mexico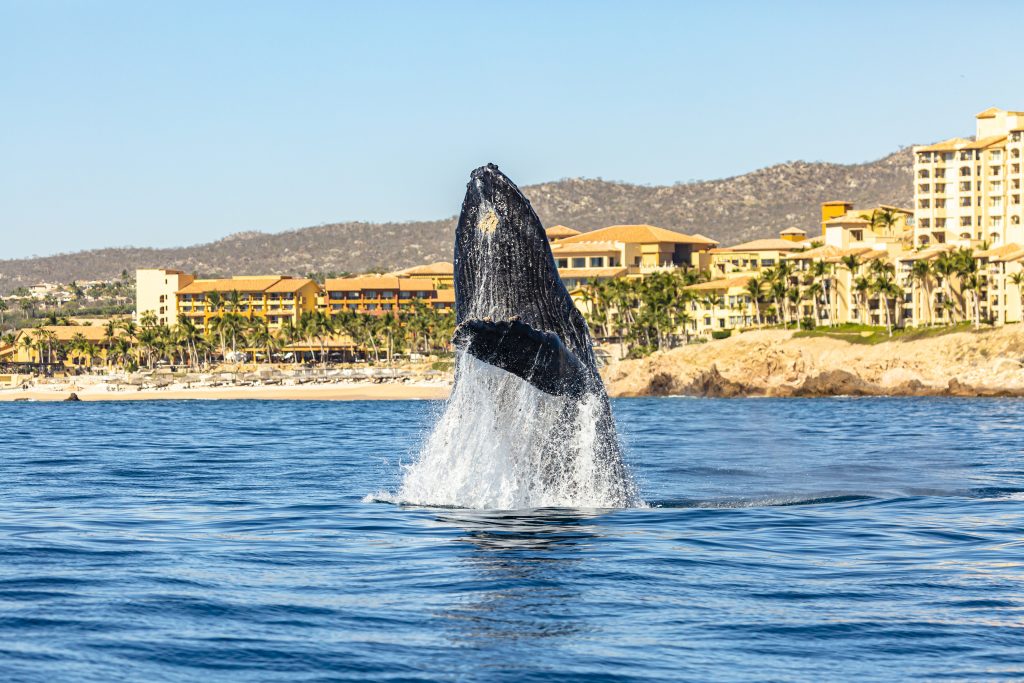 Los Cabos, Mexico is the perfect destination for a guys' getaway. The area encompasses two towns, Cabo San Lucas and San Jose del Cabo, which are linked by a twenty-mile stretch of beachfront resorts and golf courses. With eighteen golf courses currently open for play, and more in the works, this destination is the ideal getaway spot for men looking to destress and play a few holes. To top it all off, the coming months mark the fishing season in Los Cabos, with September through November being the best months for Yellowfin Tuna fishing. During these months, the warm weather brings warm waters and big fish to Los Cabos.  
After a successful day of golf and fishing trips, the group can relax at  Grand Fiesta Americana Los Cabos All Inclusive Golf & Spa, with its picturesque setting where the desert meets the ocean in Los Cabos. The resort offers a wide selection for gourmets with over fifteen food and beverage venues. Guests have a variety of activities to choose from such as snorkeling classes, sailing, ATV rides, and horseback riding through the most scenic views of Cabo San Lucas. The resort's concierge team is also able to help book fishing and diving excursions for groups. 
Grand Fiesta Americana Los Cabos was named one of the top 10 of Golf Digest's Top 50 Best Golf Hotels in the world and offers guests access to two nearby golf courses: Cabo del Sol Golf Club and Cabo del Sol Desert Course. The resort's SOMMA WineSPA is the only spa in Los Cabos that uses the benefits of wine in its treatments (vinotherapy). The spa makes use of a rich range of fine wines, recognized worldwide, and uses them to give guests an unforgettable experience in relaxation and renewal.  
Samaná, Dominican Republic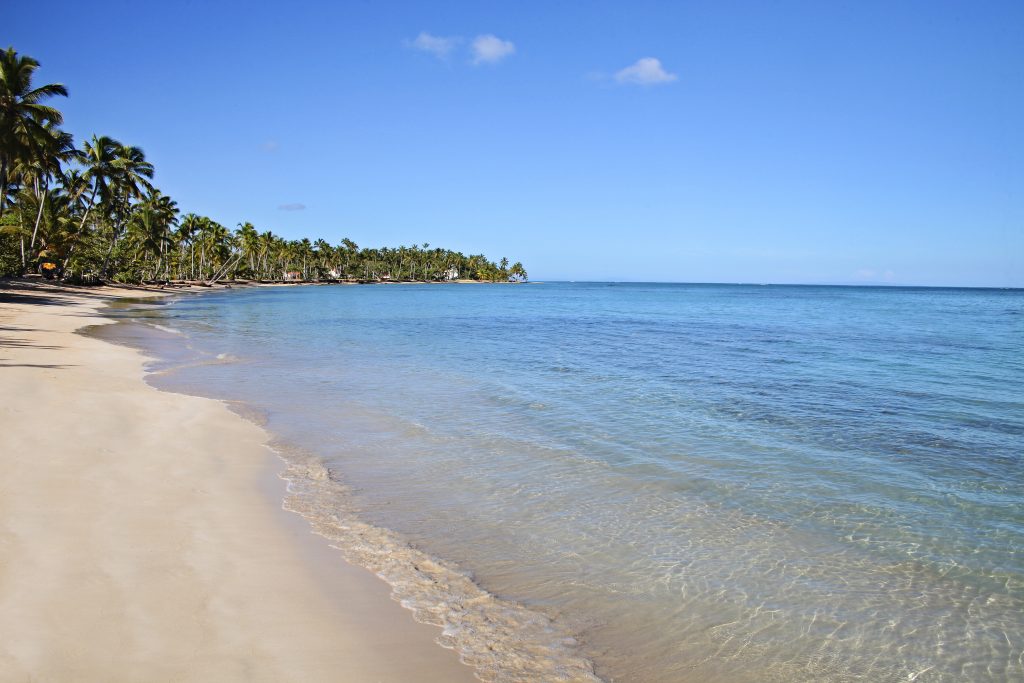 Let's talk adrenaline! Nestled between the verdant jungles of the Dominican Republic and azure waters of the Caribbean Sea, Samaná is a tropical, adventurous destination like no other. An ideal year-round getaway destination, travelers making summer plans can escape the busy tourist hotspots for an off-the-beaten-path break and explore on ATVs, while winter travelers can cross off a bucket list item and watch the humpback whales that gather in Samaná Bay. 
Samaná's thrilling land and aquatic adventures, in addition to its natural wonders with its untouched beaches, rushing waterfalls, and lush tropical rainforests make it the perfect destination for a boys' trip.
Travelers that come to Samaná have a wide variety of activities to choose from. Take control behind the wheel of a two-person 4×4 motorbike as you explore the Dominican backcountry, riding through the white beaches, lush green forests, and waterfalls, or visit El Limon Waterfall, one of the highest in the Dominican Republic, an adventure that takes you on a 1.5mi journey through the forest by hiking or on horseback. Once at the falls, you and your pack can see El Limón's tumbling cascade, dropping 40 meters (130 feet) from the top of Sierra de Samaná. 
For the brave and the bold, ziplining allows you to fly through the treetops with nothing between you and the zip-line to fully experience the island's sights and sounds firsthand. Those looking for a more relaxing experience can visit Los Haitises National Park—one of the four national parks in the Dominican Republic, where visitors can feel like ancient pirates as they sail on a catamaran through small inlets visiting the natural caves and mangroves that surround the tropical rainforest.  
After an action-filled day, come relax at Bahia Principe Grand El Portillo. Located in one of the most privileged enclaves of the Samaná peninsula and next to one of the most emblematic towns of the country, Las Terrenas, the newly remodeled Bahia Principe Grand El Portillo takes the sea as its inspiration with the new design reflecting it in different ways. The renovation concept, "Mirror of the Sea," can be seen through the colors, textures, and lighting, all of which mimic the surrounding marine environment. 
The same can be said of the architecture, which uses colonial coastal towns as references.  Bahia Principe Grand El Portillo's gastronomic offering is just as alluring as its design, with six restaurants that present cuisine from the seven seas. From a lively Fish Bar or Sports Bar to a beautifully designed Greek restaurant, guests have much to choose from during their stay.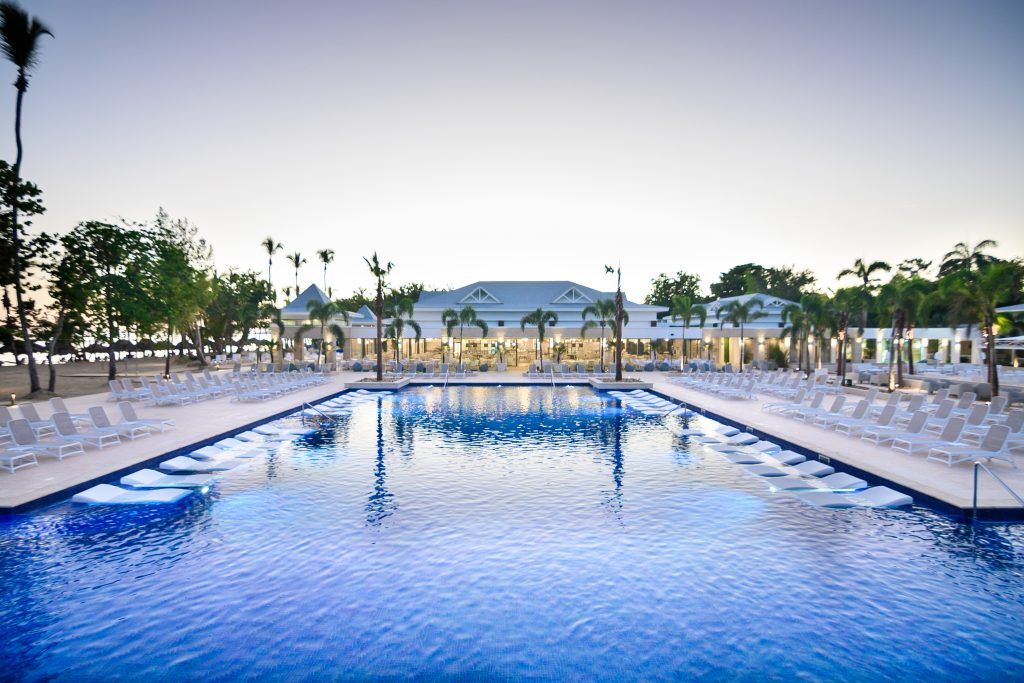 Please follow and like us: