From laidback to adventurous to just plain picturesque, Puerto Rico offers plenty of options for every kind of traveler. The list things to do can be quite long, but here are our "Top Ten Things to Do in Puerto Rico" that touch on just some of the attractions that make this island so unique. (And PS: no passport needed!)
Old San Juan
The heart and soul of Puerto Rico, Old San Juan is an ancient walled city on one of the Caribbean's biggest and best natural harbors and a UNESCO World Heritage Site. Originally a military stronghold built to protect Spain's interests, today the 7-block area is a collection of residences and commerce, with colorful façades lining the blue cobblestone streets. The best way to experience Old San Juan is by foot: after a visit to the grand El Morro fortress and the smaller San Felipe castle, you can meander the streets and find art museums, galleries, shops and tiny restaurants, many serving very traditional dishes. There are several plazas, including the popular Plaza de San José and the Plaza del Quinto Centenario, inaugurated in 1992 in celebration of the 500th anniversary of Columbus' discovery of the New World. Don't miss the tiny Parque de las Palomas next to the historical Capilla del Cristo: you'll quickly make friends with the clocks of pigeons that flit about waiting for a handout.
Río Camuy Cave Park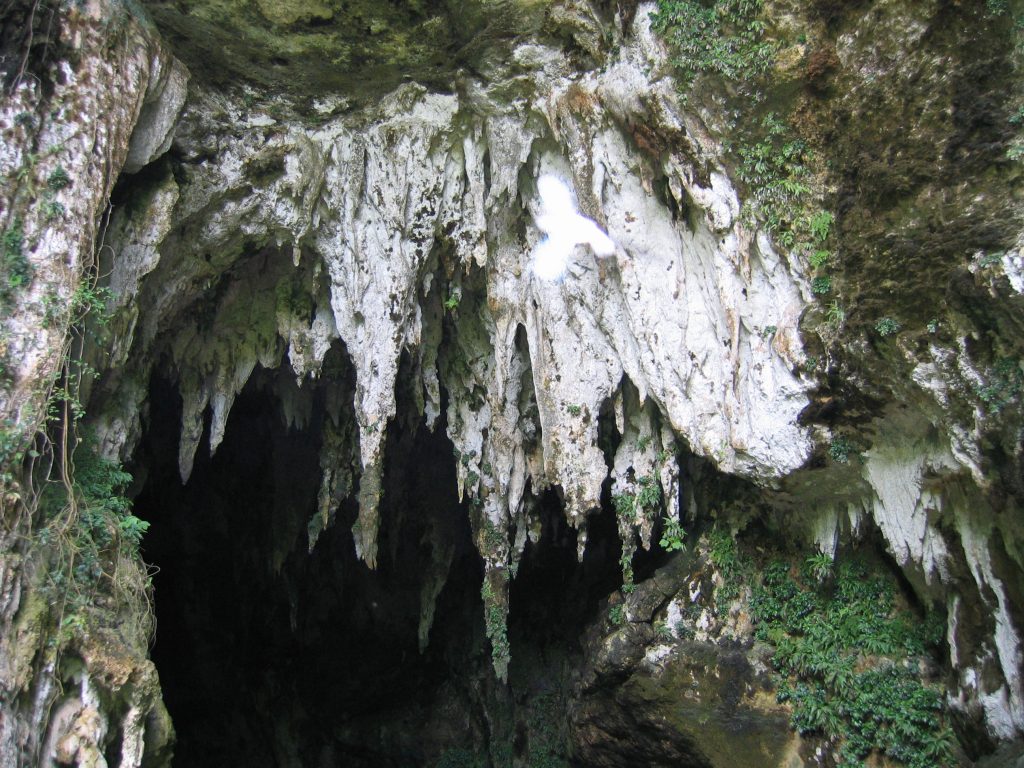 At 45 million years of age, the caves of Camuy are the third largest underground river cavern system in the world. Only three of the massive sinkholes and one of the caves in the system have been tamed for the public, and today are accessible by trolley, guide, walkways and handrails. Other, more adventurous tours can be arranged for cavers and spelunkers—think rappelling down a cliff to get in, mudchutes, body rafting and more. Over 10 miles of caverns, 220 caves, and 17 entracnes to the Camuy cave system have been mapped. According to the site at DiscoverPuertoRico.com, experts believe there are an additional 800 caves still waiting to be explored.
El Yunque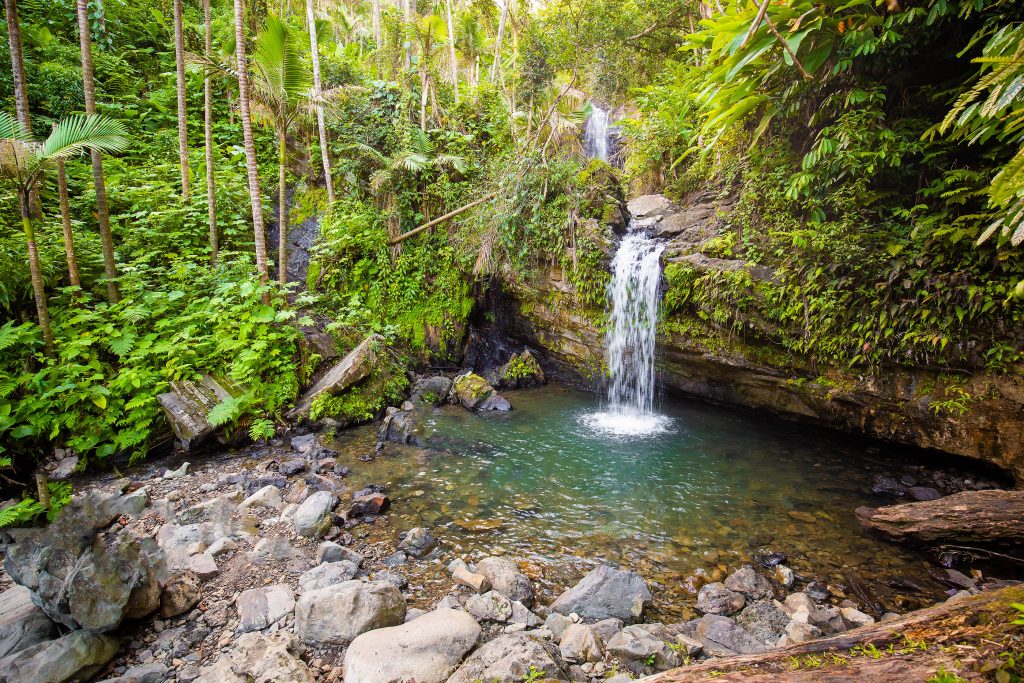 The only tropical rain forest in the US National Parks system, El Yunque spreads out over 28,000 acres and is only about an hour drive from San Juan. Winding roads lead into the park, which has very well marked trails that take hikers to waterfalls with hidden pools. This is the home of the Puerto Rican Parrot, one of the ten most endangered species in the world: it's a thrill to catch sight of a small flock of them flying among the treetops. Don't miss a climb up the observatory—you'll have a view that extends all the way to the Caribbean Sea. El Yunque sees up to 100 billion gallons of rainwater a year, so prepare to get wet (it might get a bit cool, too, during the winter months.) The showers are short and there are shelters sprinkled throughout the park. Stop at the Portal Visitors Center before hiking in to check out the multimedia displays, movies and maps.
Mosquito Bay, Vieques Island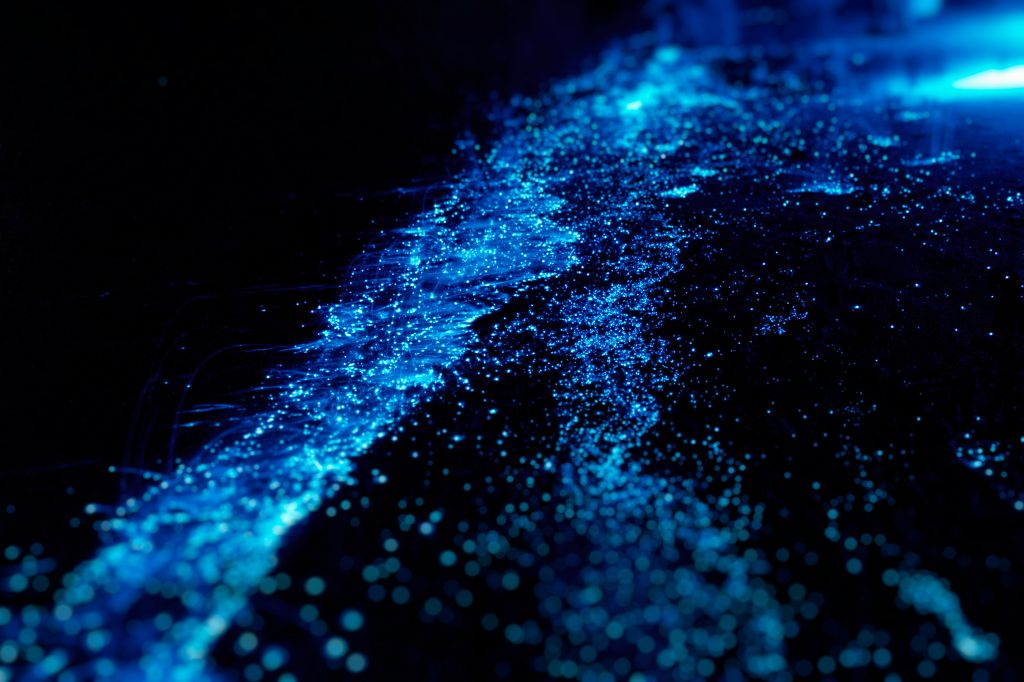 Officially declared the brightest luminescent bay recorded in the world by the Guinness Book of World Records (2008), Mosquito Bay tours include electric pontoon boat floats and brilliant blue kayak trips to get up close and personal with the dinoflagellates ("dinos") that create the light. Swimming is not permitted, as any chemicals you have on your skin could kill these tiny creatures. The bay lights up every night of the year, though it's best seen on moonless nights. You'll need to take a ferry to Vieques from the eastern town of Fajardo, but don't worry: there's plenty to do on the island (it's very picturesque during the day) and there are hotels ranging from expensive chains to villas and boutique hotels for overnight stays. Just so you know, there are, in fact, three of these sparkling wonders in Puerto Rico. In addition to Mosquito Bay, you can also visit Laguna Grande in Fajardo and La Parguera in Lajas.
Flamenco Beach, Culebra Island
Just 17 miles off of the coast of Puerto Rico (a ferry runs daily), the island of Culebra is a world unto itself. Quirky, fun and wonderfully underdeveloped, it's also undeniably beautiful. You'll find quite a bit of English spoken (lots of expats) but there are no big hotels, golf courses or any of the many 21st century wrappings of the main island. Flamenco Beach—the most popular on the island—has graced several lists of the most beautiful beaches in the world over the past few years. Horseshoe shaped with soft white sand and shallow water, it's a snorkelers paradise and popular with campers and families. There are toilet facilities, a grill for lunch and a couple of derelict tanks that were left over from the US Navy's artillery practice days. There are also several little hotels on the island, which really is a great place to stay for a weekend.
Ruta del Lechón
Ruta del Lechón literally means the "Pork Highway," so bring antacids and an empty belly on this tour. It's a popular stop for locals when they're out chinchorreando on the weekends (the small restaurants are known as chinchorros or lechoneras.) You might be impressed to see the whole pigs set to roast on a giant spit (or not), but you will certainly be impressed with the food, which is some of the best on the island. Think pork (mainly roasted, with delectable crispy crackling skin called cuerito), flavorful arroz con gandules (rice with pigeon peas), amarillos (fried ripe plantains), tostones (squished and fried green plantains), habichuelas (beans) and so much more. The meat is literally hacked off the roast with a machete, though it's so tender it practically falls off. You'll want to wash it all down with a cold beer or a frosty piña colada. Dietetic? Not at all, but really, you won't care.
Just so you know, there are actually four of these gastronomic routes, so if this one isn't to your liking, you can check out the Ruta de la Longaniza, with restaurants that specialize in the Island's flavorful pork or chicken sausage; the Ruta del Mojo Isleño, where the eateries have focused on perfecting the local sauce called—you guessed it—mojo isleño; and the aforementioned chinchorreo, which is basically a drive along the old route from Loíza to Carolina (behind the SJU airport) with stops for specialties and fritters at food stands with a view of the ocean.
Coffee Plantation Tour
Puerto Rican coffee is famous around the world and with good reason. The plantations are located in the cooler, higher elevations of the Toro Negro mountain range and produce delicious aromatic beans. Besides the larger manufacturers there are several smaller haciendas such as the Hacienda San Pedro that offer tours and a look back to a past where the pace of life was much, much slower. The two main coffee producing towns are Yauco, the coffee capital of Puerto Rico, and Ciales, which has been producing coffee for over 200 years. Tours include cupping, or coffee tasting, where you can observe the tastes and aromas of the brewed coffee, much like a wine tasting.

Rincón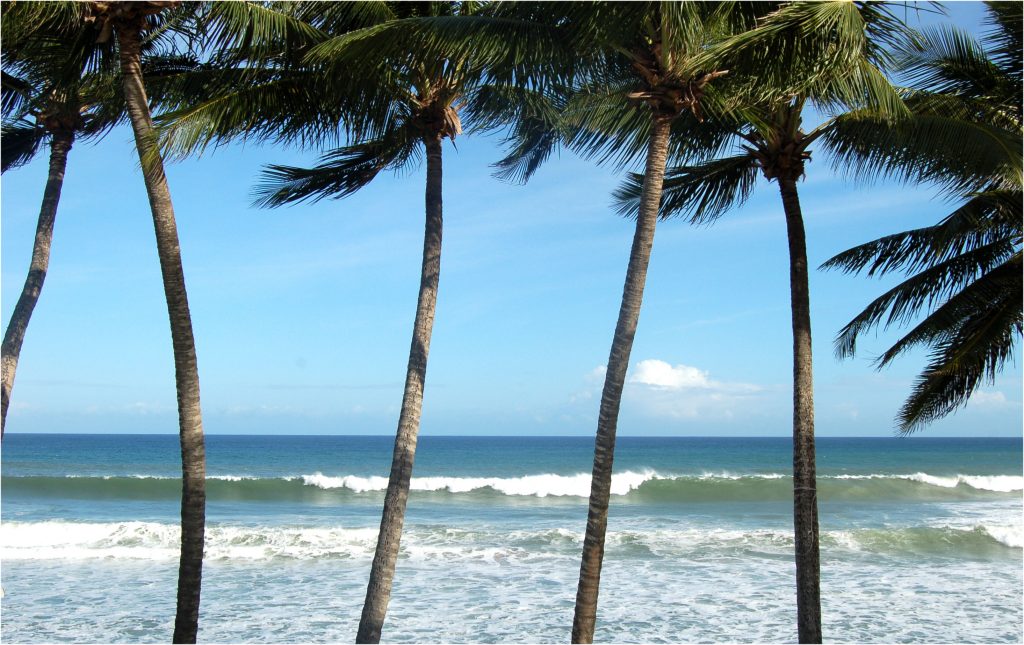 The west coast of Puerto Rico is known to surfers and wind-surfers around the world and the laid-back town of Rincón welcomes them all. If you're new to the sport, worry not: there are several surf schools that will get you hanging ten in no time. Accommodations in Rincón run the gamut, from the exclusivity of the Relaix & Chateaux Horned Dorset Primavera on down to very simple rooms for surfers who don't mind sharing a bathroom. There are plenty of restaurants as well that take advantage of the fresh seafood brought in every morning and, of course, beach bars abound. This is an authentic beach town that welcomes visitors with open arms and a sincere lack of pretentiousness. Need anything? Ask a local—they love to double as tour guides and will tell the best places to go and the most fun things to do.
Guánica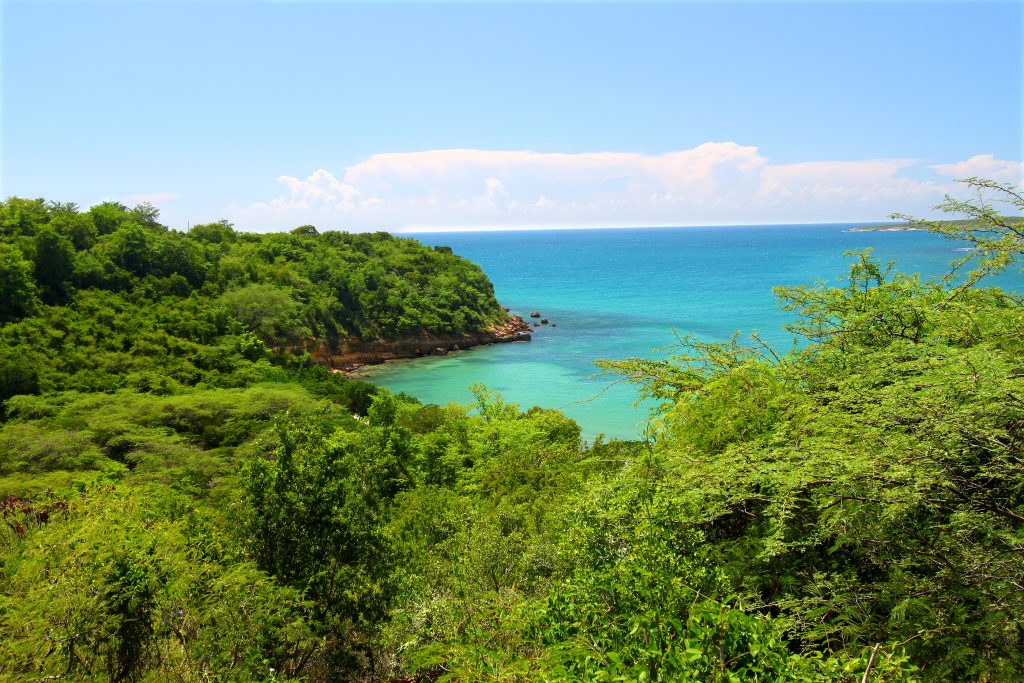 Guánica boasts a 10,000-acre UNESCO Biosphere Reserve on Puerto Rico's southwest coast, home to over 600 species of plants and animals, including 48 endangered species and 16 endemic to the island. It's great for hiking and bird watching, with a hot, dry climate (they call it the Dry Forest of Guánica) that differs quite a bit from the rest of Puerto Rico. It has a striking desert beauty that contrasts wonderfully with the blue Caribbean Sea. The Punta Ballena Reserve is next to the forest and has its own amazing ecosystem, with a mangrove forest, manatees, and nesting sites for crested toads and Hawksbill turtles. While you're on that side of the island, you'll want to take a detour to La Parguera, a lovely bay that's ringed with some incredible seafood restaurants. Here you can rent a kayak or canoe and float out to the mangroves, where the water is crystal clear and in some places comes only up to your waist.
Isla de Mona
About 40 miles off the western coast of Puerto Rico (known for its excellent surfing beaches), Mona Island is a scuba diver's paradise. Huge coral-covered boulders and rugged rock formations hide an incredible variety of sea life, and its distance from the main island plus its lack of on-land facilities mean it's not exactly teeming with divers—not to mention the fact that the island is an actual ecological preserve, thanks to the unique wildlife found both above and below the waves. This place is best for advanced or intermediate divers skilled in getting on and off boats, as that is the only way to dive the island and the waters can be rough. The payoff is huge, though, as you will be privy to sheer underwater cliffs, boulders and caves that tunnel into the rock wall. The nearby island of Monita is great for sighting sharks and other large fish. On land, visitors can see colonial Spanish and Taíno cave markings.
Thinking about visiting "The Continent of Puerto Rico"? Make plans with your SkyMed Travel Advisor by calling 800-568-8994 and don't forget your SkyMed Membership! 
Please follow and like us: