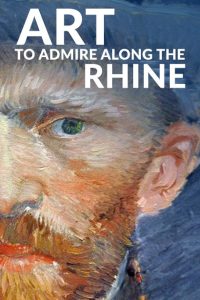 Europe is filled with works of genius and the fruits of artistic expression. In truth, any city worth its salt is likely to house a museum or two that you could easily spend the afternoon wandering, lost in the priceless pieces of craft and vision. With that, there's no wrong way to go about museum-hopping: by car, by foot, by bus or, perhaps, by intimate river voyage. Here are three museums to keep your eyes peeled for when you happen to be sailing along the Rhine river.
RIJKSMUSEUM AMSTERDAM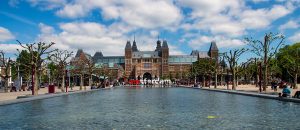 As the national museum of the Netherlands, no other collection in the country so thoroughly exemplifies Dutch art and history. Sitting right in the middle of the Museum Square, this regal structure houses over 800 years of magnificence — with the works of great Dutch masters like Rembrandt, Vermeer, Frans Hals and Van Gogh calling its storied halls home. While you could easily spend an afternoon getting lost in wonder wandering among the works of art, the "can't-miss" masterpiece is Rembrandt's "The Night Watch."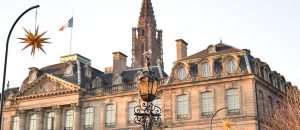 STRASBOURG MUSEUM OF FINE ARTS
Known as one of the finest collections of European art spanning from the 14th to 19th centuries, the Strasbourg Museum of Fine Arts is bound to captivate and delight devout aesthetes and casual viewers alike. Located on just one floor of the Palais Rohan — the former city palace of the prince-bishops from the Rohan family — the museum is a feast for the senses, as you can waltz through five centuries of European art in just 20 baroque rooms. From Nordic landscapes to the Italian Renaissance, El Greco to Goya, there's no shortage of works of art to get lost in.

KUNSTMUSEUM BASEL
The masterpiece of Basel's thriving art scene is Kunstmuseum Basel, the crown jewel of all of Switzerland's art collection. It's easy to spend a day wandering the country's largest (and world's first) public art museum — especially when it houses such an impressively wide swath of history. In the same visit, you can admire 17th-century Flemish works, 20th-century cubism, surrealism and American art from 1950 to today. Viewing creative genius from one century to the next, be it Claude Monet or Andy Warhol, bestows a charged serenity to an already idyllic day.
Of course, perhaps the perfect way to experience all this beauty for yourself is on a Rhine Getaway voyage with Viking. Viking's itineraries are designed to help you explore and engage with your destination through its culture, food, countryside and customs. You'll also enjoy the understated elegance of Viking's award-winning Longships® – with Serene Scandinavian Design, spacious staterooms with full verandas as well as the most al fresco dining on Europe's rivers. Our agents know Viking well, so we can help you choose, plan and book your cruise vacation to perfection.
WE ARE HERE TO HELP YOU TURN YOUR TRAVEL DREAMS INTO REALITY. CONTACT US TODAY!
SkyMedTravel.com
Direct phone: 1-480-603-4531
Telephone: 1-800-568-8994
Email: info@skymedtravel.com
Website: www.skymedtravel.com
Please follow and like us: