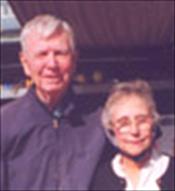 Mary Jean & Roland Carter, Rockville, Maryland
I was very thankful that I am a SkyMed Member when I broke my hip in San Miguel de Allende, Mexico.
A young woman called SkyMed for me and was told that I would be picked up the next morning at the Leon Airport. The trip from San Miguel to Leon was about two hours, and I was so glad to see the SkyMed plane and crew.
The crew was efficient and kind, the plane so comfortable that I slept all the way to Washington D.C..
We won't leave home without SkyMed–even if we don't go back to Mexico.
It was good to be home to have the surgery, and my family was glad I was able to come back home.
Thank you for all the wonderful service!
Please follow and like us: