The "new normal" demands a new kind of travel, which means road trips and RV getaways have overtaken cruises and trips abroad. The good news is the USA is crisscrossed with an amazing highway system that makes road travel a cinch, gasoline prices are lower than they were a year ago, and there are a ton of gorgeous state and national parks to choose from for safe, social-distance fun.
Road trips are a great–and certainly more inexpensive–way for the entire family to travel together, but it does take some planning, particularly if someone in the family requires a wheelchair (Million Mile Secrets recently published a great guide to help people with physical disabilities and their families plan the perfect road trip to a national park.)
There are over 10 thousand state parks in the United States spanning a total of more than 18 million acres across the country, taking up the equivalent land area of—roughly—the state of South Carolina. That's quite a lot of territory to cover from coast to coast, so we've picked five of the best in the West to start with. Keep in mind this is just the tip of the iceberg!
Hot Springs State Park, Thermopolis, Wyoming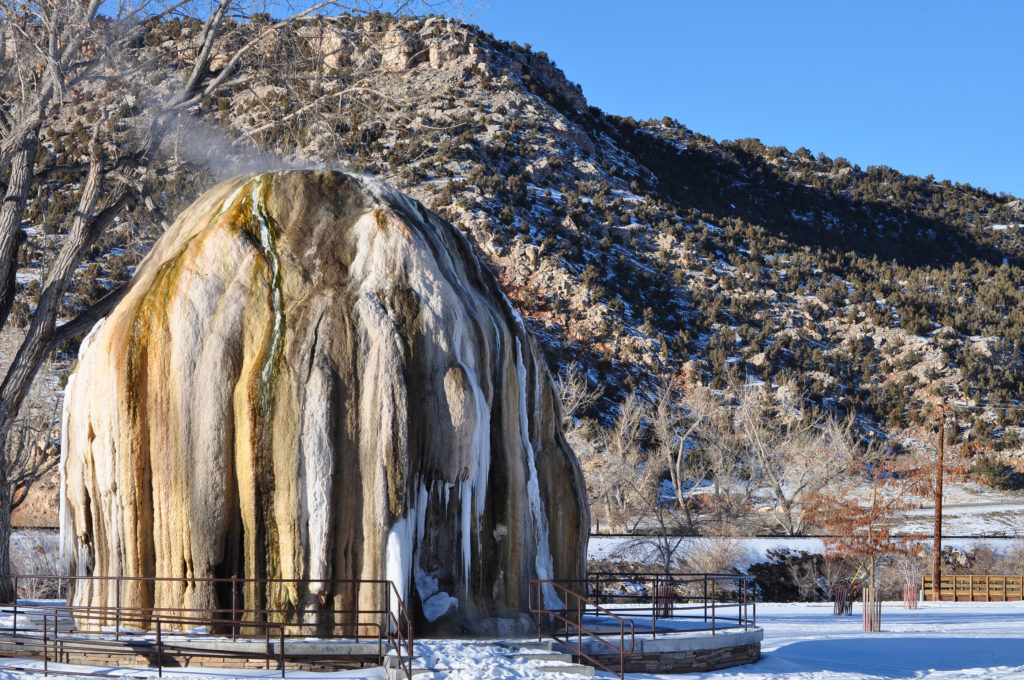 Visitors come for the hot springs—the park's Free Bath House offers 104-degree water to soothe away aches and pains—but there's so much more. The state's Bison Herd is in the park and the hot water that cascades down the Rainbow Terraces along the Big Horn River are a sight to see. This full-service park is open for day use at no charge—forever. And it's all natural, with no added chemicals.
Cape Disappointment State Park, Washington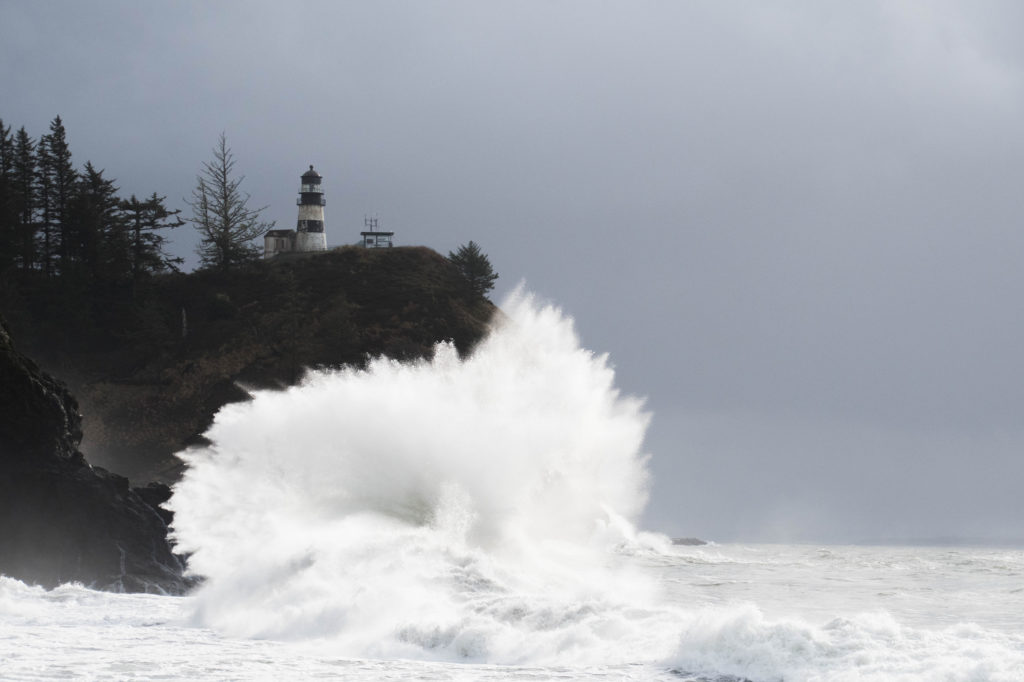 This 1,882-acre park is all about lighthouses on windswept cliffs and waves crashing at their base where the Pacific Ocean meets the Columbia River. The beaches are strewn with driftwood and fringed with forest. One of the lighthouses has restored Victorian-era keeper residences for travelers to stay overnight. Visitors can hike old-growth forest or around the freshwater lakes, saltwater marshes, and ocean tidelands—the views are breathtaking.
Silver Falls State Park, Oregon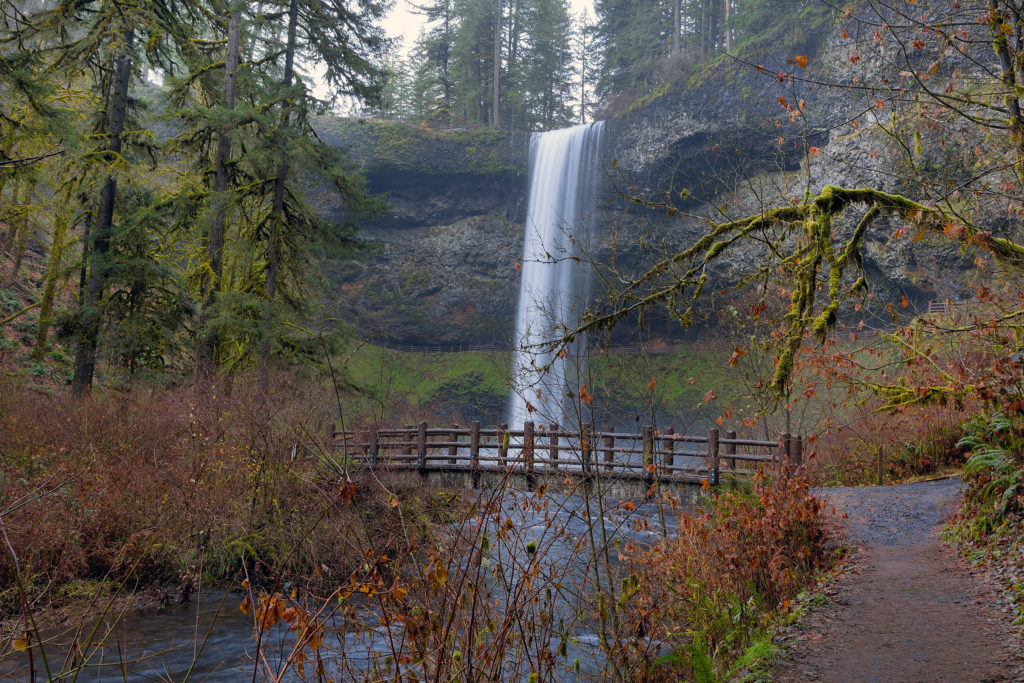 Many call it the "crown jewel" of the Oregon State Parks system—this scenic treasure is also the largest at 9,200-acres of rain forest hiding calypso orchids among the firs and maples, and cataracts as high as 177 feet in height. There are tent sites, RV hookups, and cabins for overnight stays, and 35 miles of backcountry trails that take you past the gorgeous landscape for mountain biking, hiking or horseback riding. Don't miss the 8.5-mile Trail of Ten Falls—a spectacular, nationally-recognized hike that draws thousands of visitors every year.
Slide Rock State Park, Sedona, Arizona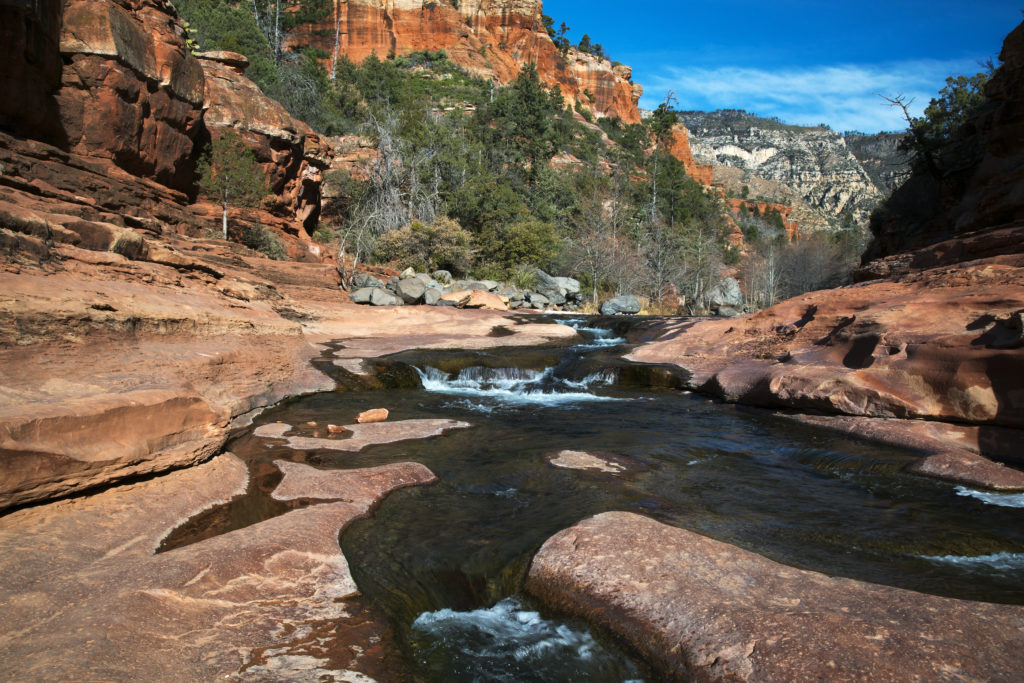 This 43-acre historic apple farm in Oak Creek Canyon, less than 10 miles north of Sedona's awe-inspiring landscape, hides an 80-foot-long chute of smooth sandstone where the cold water of Oak Creek flows downstream, creating a series of mini-cascades that delight young and old. Beyond the slide, the farm is crisscrossed with scenic trails and has a wonderful pioneer history to explore: the apple orchard was planted by Frank Pendley in 1912 and still offers incredible Red Delicious apples for sale during season (August and October). Consider visiting during the fall festival for fresh-pressed cider or the opportunity to build a scarecrow.
Point Lobos Natural Reserve, California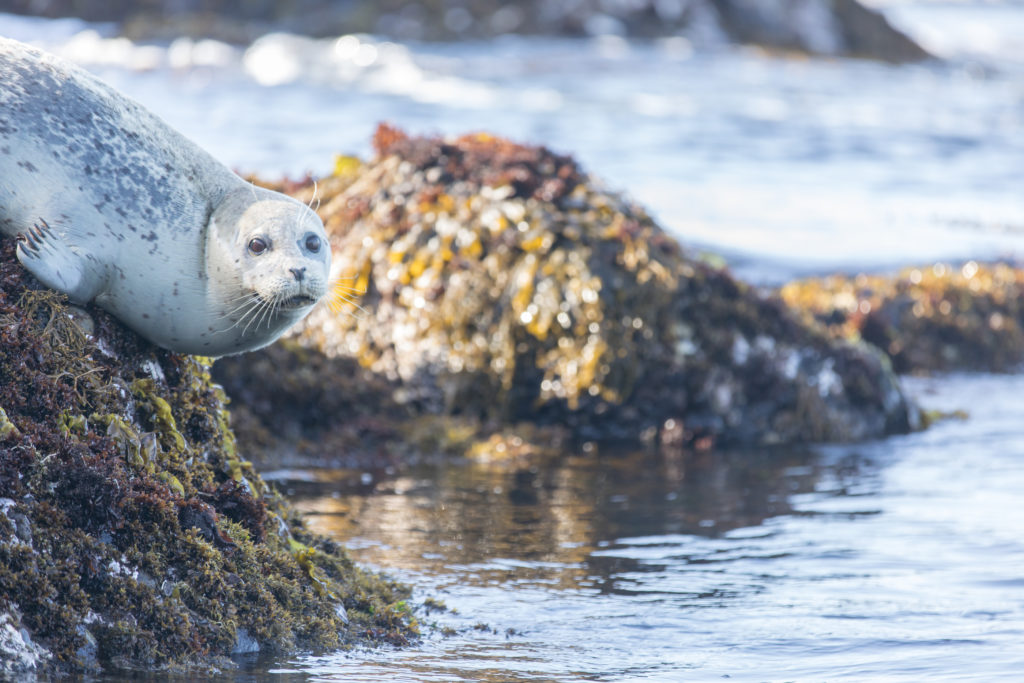 Another "crown jewel" on the list, this time in the state of California. Point Lobos Natural Reserve is well-known among nature lovers around the world—this is a place to experience nature at its very best. AS you can tell from the name, it's not a park, but a reserve, so it's deserving of the greatest care. There are different trails to choose from, including some beautiful ones accessible to visitors with disabilities. Just south of Carmel-by-the-Sea along the Pacific, the reserve is a collection of hidden coves, coastal woods, and rocky fingers. Sea lions, wildflowers—even gray whales in season (winter and spring)—are just part of the Mother Nature's bounty. There's also an 1850s cabin built by Chinese fishermen filled with historic exhibits that tell the story of this incredible area.
Lewis & Clark Caverns State Park, Montana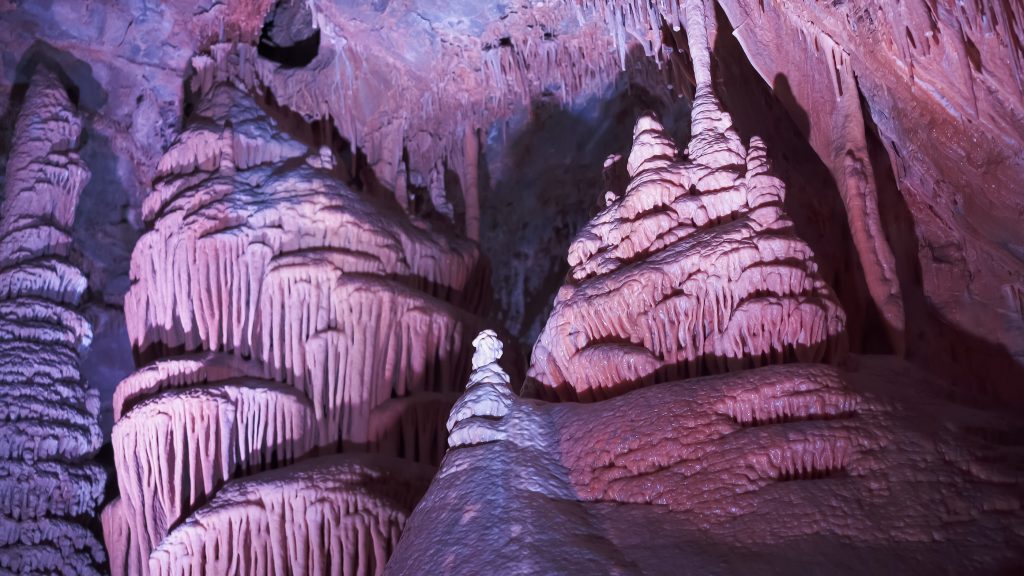 Montana's best-known park boasts one of the most decorated limestone caverns in the Northwest. The twisting passageways take visitors to spectacular caves that are lit up so they can see the stalactites, stalagmites, and limestone formations that look like frozen waterfalls. There's a two-hour guided tour that includes over 600 stairs and are usually offered only May through September. Also available: 10 miles of hiking trails, a campground, camping cabins, a tipi, picnic sites, RV dumping ground and much more. Don't miss the visitor center for a closer look at the rich history (including that of the two namesake explorers who had no idea of the caves' existence) and the region's unique geology.
Hot Tip: Make sure you visit the website and/or call ahead to find out if the park you want to visit is open!
Please follow and like us: