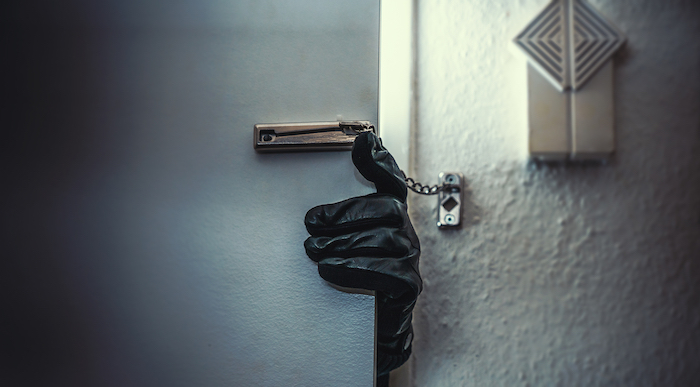 Planning a trip is half the fun: the clothes, the tours, the identity protection… What? Yep, protecting your identity when you travel starts even before you leave for the airport. As you start making plans, you might want to keep in mind these tips to safeguard your life's details.
Empty out your wallet.
Do you really need your social security card, every single credit card, your checkbook, your birth certificate or all those club cards? The answer is: no. Your passport is essential, but only if you're traveling outside the US.
Alert credit card companies of your trip.
Some credit card companies' fraud departments are quick to freeze your card if you start using it in a foreign country—they're just looking out for you. Before you leave, let them know when, where and how long you'll be away. That way, they'll also know if your number was being used in your area while you were away.
Make copies (or take pics) of important documents.
That includes your hotel reservation, plane tickets, passport (if you take one), credit cards and driver's license. Leave, email, or text the info to a friend or relative you can call in case of an emergency.
Don't forget to input into your phone a list of contact numbers for your credit cards, just in case they get stolen (that you can take with you as long as it doesn't have the cc numbers). Some people email this list to themselves so they can retrieve a copy on the road should they need it.
And if you lose your smartphone (see the next paragraph), you can always access your email at your hotel's business desk and get the info you need.
Protect your smartphone.
Your smartphone is chock full of personal information. Use the security settings to lock your screen with a good password and make sure you have the location-tracking app enabled. Make sure you also set it up so that you can remotely erase data if it does get pinched.
Stop your mail and your paper.
Or ask a neighbor to pick it up every day when you're gone. It's seems so simple, but a full mailbox is an invitation not just for burglars, but also for identity thieves.
Going to be gone a while? Freeze your credit.
This won't interfere with your credit card use, but ID thieves won't be able to open accounts in your name while you're away. To set this up, you'll need to contact each of the three credit bureaus separately: – Equifax (equifax.com, 800-685-1111), Experian (experian.com, 888-397-3742) and TransUnion (transunion.com, 877-322-8228). There's a $10 charge to freeze and another to unfreeze, but it's worth it for the extra protection.
Lock up your home.
Secure all your important documents in case of a break-in. You might even what to back your computer up into an external hard drive and store that in a locked safe, too. If you haven't already, consider a home security system—you can even get one if you live in an apartment! They can be relatively inexpensive, you can monitor everything remotely, and the peace of mind is priceless.
Stay aware of your surroundings when you're on the road—starting at the airport.
Yes, you're on vacation, but that doesn't mean pickpockets and thieves are. If you use your computer and smartphone, make sure you don't have a shoulder surfer checking out your PIN number or login credentials, and remember: free Wi-Fi means zero protection. Consider signing up for a VPN (Virtual Private Network) system that will enable you to safely send and share data across a public network. You'll need to keep your personal items close, too: your wallet in your front pocket, a neck pouch or a cross-body bag, for example, and don't hang it on the back of a chair!
Use your hotel safe—but take your own lock.
There are plenty of stories of valuables and money picked out of locked hotel safes, even safes at the front desk. While not inexpensive (the model we found from Milockie retails for $69.95), having your own hotel lock is well worth the investment. And don't think your suitcase is invulnerable. There are videos online that show how to open luggage using nothing more than a pen!
Limit what you post online.
In this age of social media, it's fun to share what you're doing, along with when and where. But these posts are clear announcements that you're not home. Even if you trust your circle of friends, there's no guarantee the info you post online isn't going to make it out beyond your intended audience. Use the SMS feature of your smartphone to share individually—or just wait till you get home and put up the album.
And when you get home…
Be sure to monitor your bank accounts and credit card statements for any charges you didn't make or any unauthorized use of your accounts.
Happy—and safe—travels!
One document you don't want to leave at home is your SkyMed TAKES YOU HOME or Global Emergency Travel Services ID card. These can be invaluable in the event of a medical emergency and can let those caring for you know you have a company that has your back.