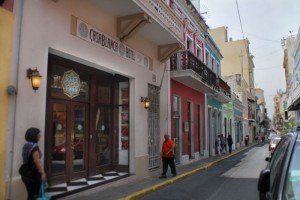 No matter how many times you visit Old San Juan, Puerto Rico, this beautiful historic treasure never ceases to amaze. The preservation work is alive and well, but there's more to it every day. "Old San Juan is coming into a Renaissance," says Joyce Oller, General Manager for Hotel CasaBlanca, one of the city's chicest little inns (she's also VP of the Sofo Hotels corporation, which took over the hotel in early 2013). The clean streets, the continuous upgrades, the surprising pockets of art that catch your eye everywhere you look… "The people who are here will never leave," says Oller, "and there are so many more that are ready to invest! The banks just need to ease up and the city will rise again."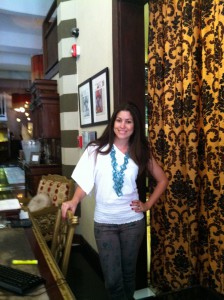 In the meantime, if you're looking for a chic Old San Juan hotel that strikes all the right notes, you've come to the right place.
Tucked away on busy Calle Fortaleza—which dead-ends in the beautiful governor's mansion, La Fortaleza—Hotel Casablanca is right in the heart of one of the trendiest areas in Old San Juan. Known as SoFo (short for Southern Fortaleza), you'll find the best places to party, eat, relax, shop and browse just steps away from your pied à terre.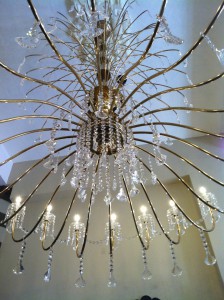 True to its name, this Old San Juan hotel is decorated with exquisite Moroccan flair and a service that's just as wonderful (the boutique hotel won the 2012 Travelers' Choice award for "Trendiest Hotel" from TripAdvisor). A magnificent chandelier leads the way into the elegant lobby, where stylish period furniture has been reupholstered in rich modern fabrics (think black, white, silver, gold and yes, red velvet) and set alongside modern pieces; the walls have been transformed into a gallery hung with art that reflects the same aesthetic.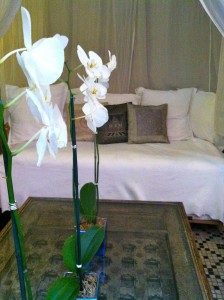 A lounge bed overflowing with pillows and hung with pristine white curtains faces comfortable sofas, inviting guests for an afternoon of drinks and conversation near the quaint Café Americain (breakfast only) and the wooden bar decorated with perforated tin lamps. Above, a collection of colored glass lamps adds to the air of the exotic. Note to future guests: like most historical hotels, this one has no elevator to any of the five stories. You can ask for assistance with baggage and the front desk will gladly be of help.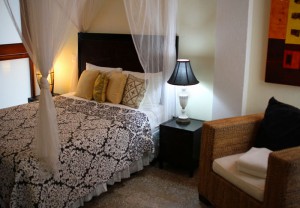 The cozy rooms are also lovingly decorated in the same eclectic style with a North Africa-meets-Spain design, and have plush pillow-top mattresses, Wi-Fi, air-conditioning (very important in the tropics), satellite TV, MP3 docks for your iPod/iPhone and more. Some even have tiny walk out balconies, perfect perches for watching the world go by. If you want an extra special treat after a day of sightseeing, head up to the rooftop and a soak in one of their stone tubs.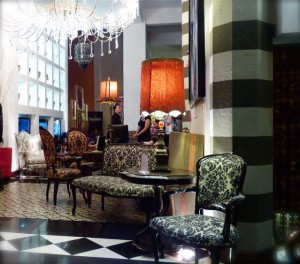 Of course, as with any hotel location is key and at Casablanca you can walk to any of the many attractions of the Old City (yes, bring comfortable shoes). And seeing as you are on the "continent of Puerto Rico," meaning there's more to see and do per square mile on this tiny island than just about any other comparable floating piece of land, you'll want to talk to the concierge about tours to more than a few amazing places outside of the metropolitan area.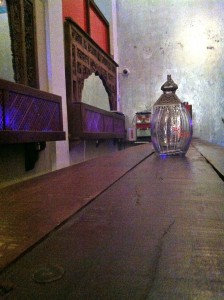 Room rates start at $109 for a Classic Queen Room and depend on the season and day of the week, so please check the website for current rates when you make your reservation, or email reservations@hotelcasablancapr.com.
Puerto Rico is part of the SkyMed UNIVERSE, meaning you'll want to take your membership tucked away in your carry-on should you have to face an unexpected health crisis. Safe travels, always!
Please follow and like us: