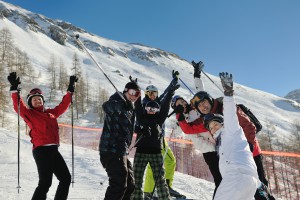 It's the first week of the New Year and there's still plenty of time to tweak that list of New Year's resolutions. Along with lose weight, manage stress, save money and enjoy life a little more, we'd like to suggest one more: travel smarter.
While finding some really awesome hacks to make your life on the road (or tarmac) that much easier is a very good thing, traveling smarter also means being prepared for the unexpected (and we're not talking duct tape).
Take the case of Lynne Clements, who was visiting family in a remote area of New Brunswick, Canada, with her husband when she woke up in the middle of the night with no sensation on her right side. Being a nurse, she recognized the signs of a stroke and had her husband call 911 immediately and was taken to the local community hospital. When the stroke was confirmed, she was told she needed to be transported to a larger facility for treatment.
"With our American insurance we knew we needed to get back to the US, especially since it takes longer to be treated in Canada," said Clements. "That's when we made the call to SkyMed because we both knew we could count on them to help us."
"SkyMed quickly made arrangements to fly us by air ambulance to Gainesville, Georgia, which is near our home. After we landed I was immediately taken by ground ambulance to the heart center and admitted. I remember the doctor telling me how urgent it was that I was there. After tests and treatment I was released three days later. I'm back at home now and am having ongoing outpatient therapy. I feel much better and my health is quickly returning to normal," she said.
Adding a medical air evacuation membership such as SkyMed to your travel plans (whether for a week away or a lengthy stay) can spell the difference between adding a financial burden to an already tough health situation or finding yourself (or your loved one) back in your home hospital and your home network with your own doctors. As you read earlier, timely medevac services can save your life—but they come at a steep price if you're not prepared.
Air ambulance services operate on a "cash before boarding" system and can easily cost tens of thousands of dollars, with health insurance covering only a small portion of the bill (or none at all); even a ground ambulance can cost you several thousand dollars—with or without insurance. Medical supplies, critical care nurses and therapists are extra and add up quickly.
Nobody plans on a dire medical emergency, but a critical injury or illness can happen in the blink of an eye, with over half a million people every year requiring air medical transports.
This year when planning your New Year's resolution travel, seriously consider adding a medevac membership card to your wallet. Weigh the cost of coverage against the cost of an emergency: like Lynne Clements, you'll find the scale will tip heavily in favor of the former.
Want to travel smarter this year? Contact us for your medevac membership: it's the one resolution that could save your life!