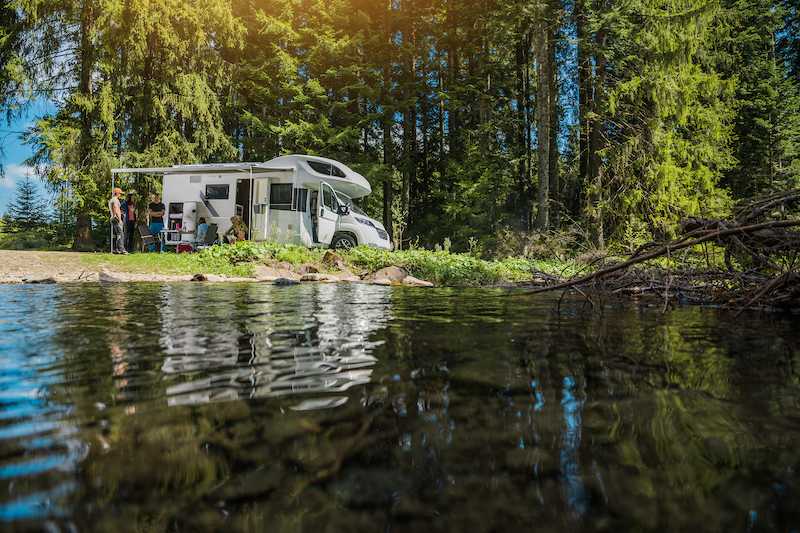 If you're looking for an outdoor adventure that allows you to explore some of the most stunning natural wonders in the country, look no further than RVing in national parks. RVing allows you to travel at your own pace and enjoy all the comforts of home while immersing yourself in the beauty of nature. Here are some tips and tricks for RVing in national parks.
Choosing the Right RV
First things first: when it comes to RVing, you might want to first consider what type of RV is best for your needs. There are several types of RVs to choose from, including motorhomes, travel trailers, and fifth wheels. Motorhomes are the most convenient, as they are all-in-one vehicles that combine both living and driving space. On the other hand, travel trailers and fifth wheels offer more living space but require a separate vehicle for towing.
Once you've decided on the type of RV that's right for you, it's time to consider size. National parks have specific size limits for RVs, so make sure to check the park's regulations before you hit the road. Generally, RVs over 30 feet in length are not recommended for national park camping, as they can be difficult to maneuver and park in some of the smaller campgrounds.
Booking Your Campsite
National park campgrounds are a popular destination for RVers, so booking your site in advance is important. Many of these campgrounds accept reservations up to six months in advance, and some fill up quickly. Make sure to check the park's website for reservation information and book as early as possible.
When booking your campsite, make sure to consider the amenities you'll need. Some campgrounds offer full hookups, which include electricity, water, and sewer connections. Others offer partial hookups, which may only include electricity and water. If you plan to dry camp (camp without any hookups), ensure your RV has a generator or solar panels to power your appliances and electronics.
Packing for Your Trip
When RVing in national parks, it's important to pack strategically. Remember that the camp shops probably have limited supplies, so make sure to bring everything you'll need for your trip. Some essential items to pack include:
Food and water: These campgrounds may not have access to potable water, so make sure to bring your own. Plan your meals in advance and pack non-perishable food items that can be easily prepared in your RV.
Clothing: Keep an eye on the weather, but remember it can be unpredictable, so make sure to pack layers that can be easily added or removed. Hiking boots, rain gear, and hats are also essential.
Outdoor gear: National parks offer a wide range of outdoor activities, so make sure to pack the gear you'll need. Hiking boots, backpacks, and camping chairs are just a few examples.
RV essentials: Don't forget to pack everything for your RV, including bedding, towels, cookware, and cleaning supplies.
Exploring the Park
One of the best parts of RVing in national parks is exploring all the park offers. Whether you're interested in hiking, wildlife watching, or just taking in stunning views, there's something for everyone in national parks.
When going on your park adventures, make sure to follow Leave No Trace principles. This means packing out all your trash, staying on designated trails, and respecting wildlife and natural features. National parks are protected areas, and it's important to do your part to ensure they stay pristine for generations to come.
And don't forget to take your SkyMed Membership with you! In case of a critical illness or injury while on your National Park trip, we'll take you and your rig all the way home! 
Please follow and like us: