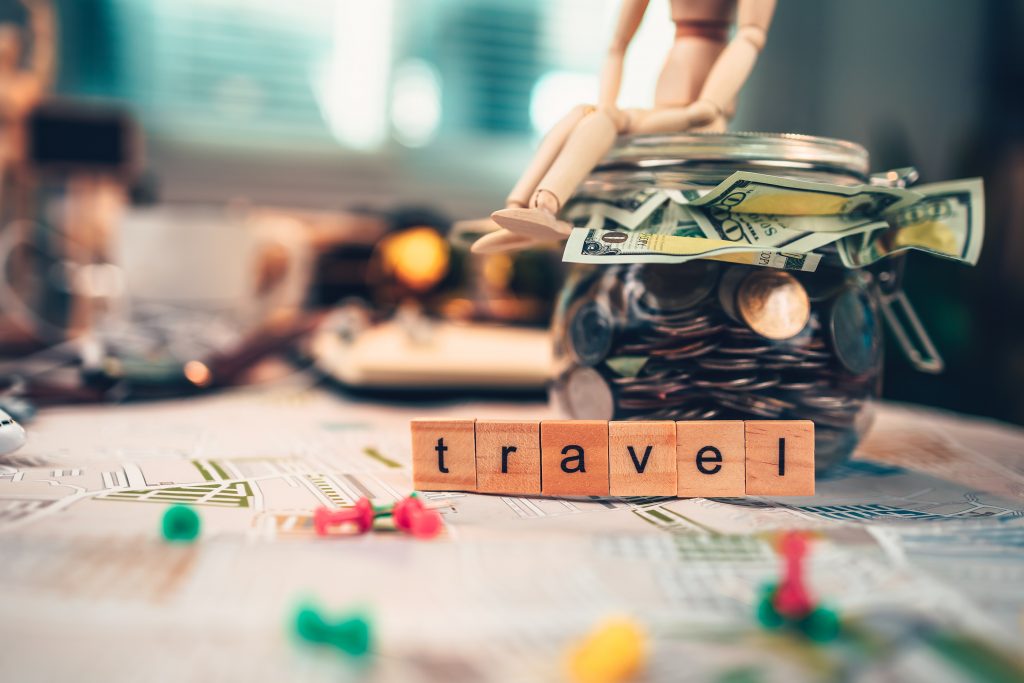 The key to how to keep travel spending under control starts way before you board that plane, train or automobile. A little research can go a long way to help you avoid racking up costs that could go to a nice meal in a quaint bistro, that extra bottle of wine or, why not? A beachside massage!
The early bird gets the discounted fare. True story: you can actually book a cruise a year in advance and get a fantastic fare! The closer the departure date, the more that fare rises. Booking way in advance not only locks in the price but also gives you first dibs on the best cabins—or seats on the plane, as the case may be. SkyMed Travel Club Vice President John Latimer recommends booking flights as early as eight to nine months out: "You might be able to get a special deal at the last minute, but it's a risky move, especially if you're traveling with a partner or your family."
Keep in mind the new Covid airline guidelines still allow for changes without penalties, and many tour operators have followed suit. As always, we highly recommend booking with a travel advisor—especially for big ticket items like cruises and safaris—so keep our SkyMed Travel Club number handy (800-568-8994).
A few tips:
Check-in online: Many airlines charge less for baggage when you prepay. You may also get better seating arrangements on airlines like Southwest.
Airport parking: If you're leaving your car, you might want to become a member of your local off-site airport parking company. Many times they offer discounts for prepaid reservations and some have loyalty programs with free days or car washes thrown in for active members.
If you already know your dates, book as early as possible for best rates.
Shopping at the airport? Prepare to pay a premium. Do you think duty-free equals lower prices? Thing again: these shops are privately owned and they need to make a profit just like any other store—the only difference is they're licensed to sell products without including the tax (or duty). Depending on where you go, there might be a tourist refund program in place that will refund any tax or duty you paid on goods bought (much more cheaply) overseas (check into Mexico's TaxBack program if you're headed south of the border).
A few tips:
Put your smartphone to good use and do a price check before handing over your credit card at the duty-free shop.
Inquire about your destination's tax refund program for goods bought overseas.
Travel with peace of mind. This is one place where you can't afford not to read the fine print—many times cheaper isn't better and could leave you high and dry. "Both travel and health insurance (including Medicaid) have restrictions that can force unprepared consumers suffering from unexpected medical emergencies to remain in regional or foreign facilities until they are fit for travel," said Will Klein, Chairman of SkyMed International. Only then are they provided repatriation by commercial carrier, which is usually what optional travel insurance offers the client." Being underinsured can be incredibly costly, especially when you factor in a possible airlift plus being away from your coverage network for any length of time.
A few tips:
Double check the coverage offered by your credit card or usual medical insurance. You'll find you might need a service solution to bridge the deficits in the medical evacuation and repatriation benefits of most policies—that is, if they have them at all. Check what you have, then visit www.skymed.com.
Check into family or group travel policies for better prices.
Many policies exclude certain "adventure" or "extreme" sports; check the fine print to make sure your activities will be covered.
Making the call. This is definitely something you'll want to take care of before you head out to the airport. First, check with your cell phone provider to see what kind of international plans (data and voice) they offer—roaming is usually prohibitive, so this is very important. Switch to manual updates on your phone and stop any push notifications from social media, etc. These pull data and it can all add up quicker than you can say: "My phone bill is killing me."
Please follow and like us: