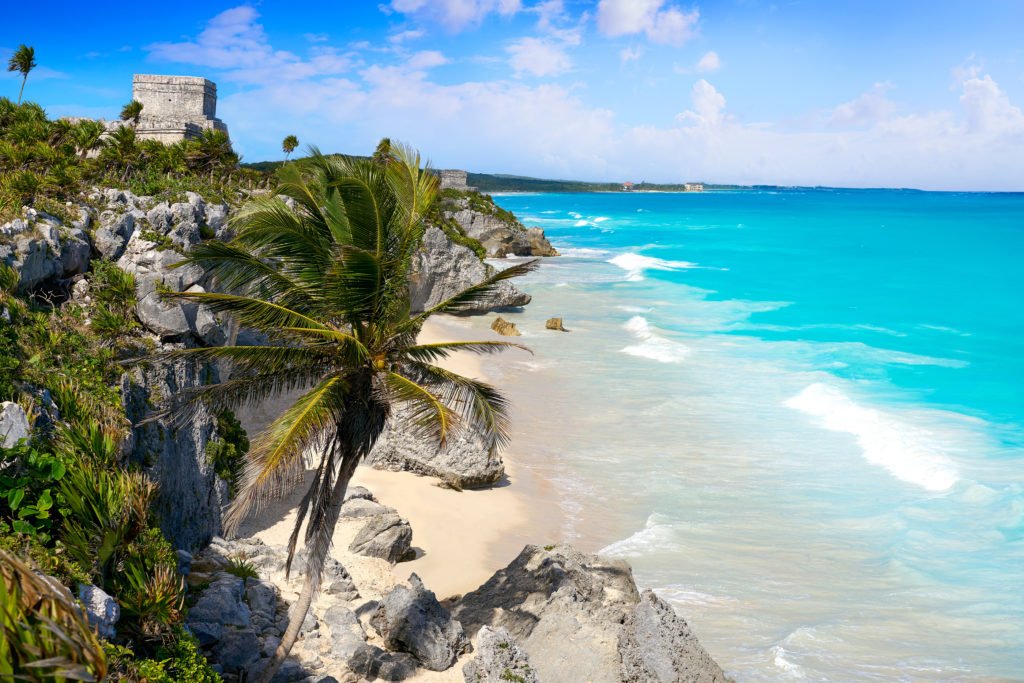 For just about everybody, beaches are always a good idea. In the wintertime, they're a great place to go warm up and in the summertime, they're a great place to go cool off. The only problem is… sometimes the beaches get so packed you can barely find a place to lay your towel! To help you get away from the madding crowd, let's take a look at a few under-the-radar beaches. Some are close, some not so much, but all of them are beautiful and have plenty of room for that oversized beach towel.
Carova Beach, North Carolina
Tucked away in the Outer Banks, you can only reach Carova Beach by 4WD or boat. This is the home of those beach-combing wild mustangs you might have seen on an Instagram account or two. There are no hotels, by the way, but there are plenty of vacation rental homes.
Dry Tortugas, Florida
This park is located 70 miles off the shore of Key West, so yes, you can only get there by boat (or plane). The Dry Tortugas are made up of seven small islands and an incredible coral reef, so snorkelers and divers will be in hog heaven. There's also a 19th-century fort there to explore, Fort Jefferson, which makes for some pretty cool pics for your Facebook.
 Anguilla, Caribbean
Though it was hard-hit by Irma, it's back on its feet and looks pretty much the same as it ever did: gorgeous. Everything is fully operational, including restaurants, villas, and hotels big and small. Note: while the island is small and not on everyone's to-do list, it does have gorgeous five-star hotels. The beaches are endless, with white sand and warm, crystalline blue water.
Tulum, Mexico
Located about an hour and a half south of Cancun, Tulum is still off the beaten path, though you might want to go soon. It's definitely not Playa del Carmen or Cancun, but its reputation is preceding it and it's starting to get busy. Small wonder, as it mixes white-sand beaches, the gorgeous Mexican Caribbean clear blue water, and its very own ancient Mayan ruin.
Chalacatepec, Mexico
If you really want to go off the beaten path in Mexico, fly into Puerto Vallarta and drive two hours south to Chalacatepec. We're talking zero development and zero tourists (you'll probably bump into a few in Tulum, especially domestic tourists). Think tiny fishing village, camping (though there's a small hotel in nearby Punta Perula), baby turtles, surfing… Perfection.
Praia de Benagil, Portugal
Ok, this one's a hike: but it's totally worth it. If you're up for the adventure, this beach has gorgeous sea caves and emerald water and is only accessible by boat from the beach at Benagil. Take your camera phone in a plastic bag for safekeeping and for taking the most amazing pics of your life.
Fraser Island, Australia
This is definitely a "get away from everyone and everything beach"—it's 200 miles north of Brisbane and is the largest sand island in the world. You'll get there by ferry and can tool around in a 4WD to find your perfect spot. It also has crystal-clear lakes tucked away in the dunes if you need a break from the saltwater.
Please follow and like us: