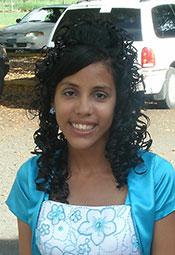 My step-daughter Silkya, age 14, needed to be airlifted to Puerto Rico, as a week prior she had a bad fall from her bicycle and punctured her liver. We were SkyMed members so we immediately called them once we saw the urgency. They understood our need as the puncture was worse than first thought and it now needed immediate critical attention. Her mother accompanied her in the air ambulance.
Her hospital stay at HIMA-San Pablo was 18 days. She had to stay in Puerto Rico close by with relatives for outpatient care and rest. Silkya returned home a month later and went back to school soon after. However, when someone gave her a too-tight hug, it retriggered the injury that was healing. SkyMed flew us commercially back to Puerto Rico for further hospital and outpatient observation.
Being that she is petite and fragile it took a while for her to make progress, but almost four months after the incident we were able to help her celebrate her 15th birthday.
Because of the seriousness of her injury we truly believe that without the quick response and action from SkyMed, Silkya would not be with us today. We were very grateful we had their membership plan. It saved us a lot of out of pocket money at a time we really needed help. We tell a lot of people about their great service. SkyMed was like family to us during this whole ordeal. As we found out it was all about treating the customers fairly, with kindness and compassion. They were there for us. Thank you, SkyMed.
The Contreras Family – St Croix