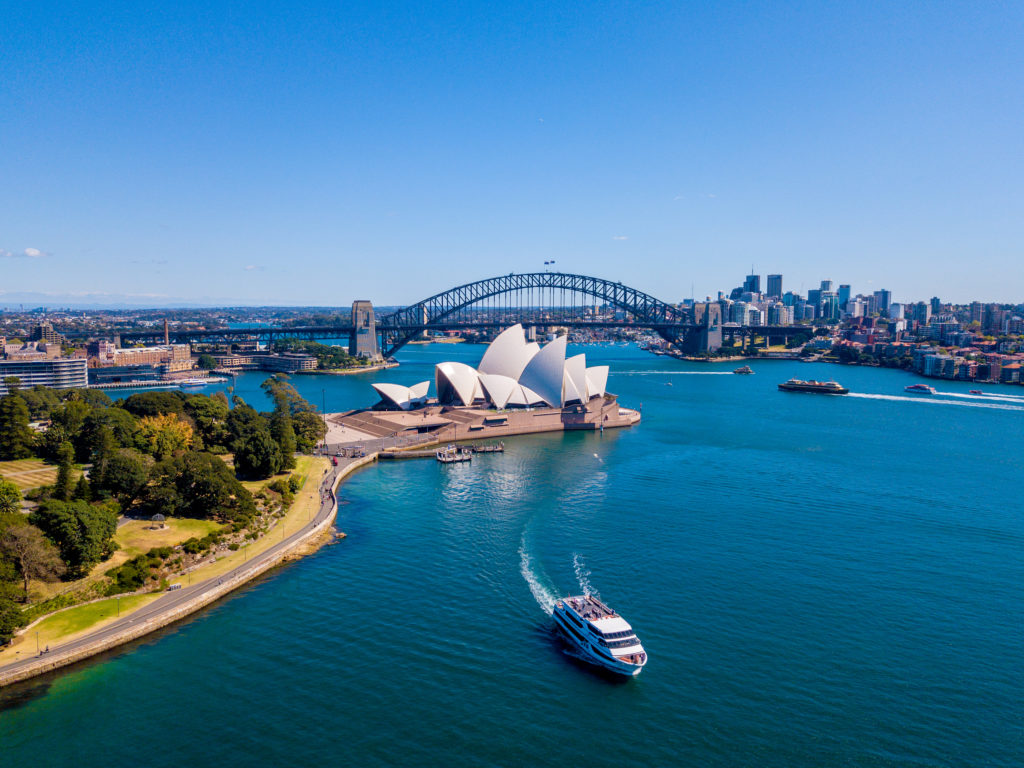 Thanks to Sharon Wagner from SeniorFriendly.info for this great guest blog post. One more travel tip: check in with your Personal Travel Concierge at SkyMedTravel.com to plan your trip. If you book with us, you get a SkyMed Trip Essentials membership free!
Australia is a safe and exciting country to visit, and as an English-speaking country, it's a popular destination for U.S. travelers (although we can't promise zero language barriers!). Traveling to the other side of the world is costly, but it doesn't have to break the bank. These are a few strategies seniors can use to save money while traveling Australia.
Before You Go
"Hope for the best, plan for the worst" is the right strategy when planning an extended getaway. Odds are, your trip will go smoothly — but you want to be protected in case it doesn't.
Home security
Purchase an inexpensive home security system like Nest or Abode and pay for professional monitoring while you're away. For less than $500, you can rest assured your home is secure. You'll also want to hire a house sitter and stop mail delivery during your trip.
Travel insurance
Travel insurance is a smart call for older adults. Purchase a policy that includes medical benefits in case you fall ill while traveling. If you want the ability to return home for healthcare in a critical medical event, you need emergency evacuation coverage, too.
Getting Around on a Budget
Savvy shopping can save seniors hundred on flights, hotels, and travel within Australia.
Flights
According to Skyscanner, the best time to book an international flight is five to six months before your departure date, shopping early morning on a Wednesday if you're really committed to scoring the best deal. If your travel dates are flexible, you can use Skyscanner's search tool to find the cheapest month to book. Remember to check nearby airports, especially if your local airport isn't a major hub. Sometimes taking a quick flight to a larger airport can equal big flight savings.
Hotels
AARP members can get discounts on hotel stays in Australia, but hotels aren't the only option. Private rooms in hostels and Airbnbs and cabins in caravan parks offer low-cost alternatives to hotels. If you don't mind roughing it, bush camping is also a cheap option!
Travel within Australia
Traveling within Australia can cost nearly as much as traveling to Australia if you're relying on domestic flights and car rentals to get around. Since you're going to be there a while, consider buying a car instead. Buying a car is a popular choice for visitors to Australia, so you'll find plenty of advice online. Gumtree is a great site for finding reasonably priced used cars.
Seeing the Sights in Australia
Australia is a huge country. With so much to see, how will you choose? These are some of the most popular destinations within Australia.
Sydney
Home to the famed Sydney Harbour and Sydney Opera House, this New South Wales city tops the list for many first-time visitors to Australia. After you've finished taking in the iconic sights, spend time walking Sydney's stunning beaches.
Melbourne
Melbourne is Australia's cultural capital. If you love museums, art galleries, and history, Melbourne is a must-see. You might think staying in an urban area would be costly, but many of Melbourne's top attractions are free to visit.
Cairns
Outdoor lovers can't miss a trip to Cairns in Queensland. Here, travelers can snorkel the Great Barrier Reef (Visit Cairns lists tours under AUD $100), take a train to a rainforest village, or sneak off to the Atherton Tablelands for a low-key escape from the bustling tourist centers.
Uluru
Tucked away in Australia's Northern Territory is Uluru, a sacred sandstone monolith that towers over the surrounding desert landscape. Uluru is remote compared to the other destinations on this list, but outdoorsy travelers will find no shortage of free things to do.
Keep in mind that some of these destinations are very far from each other. Plan your travels to minimize driving time and always schedule wiggle room into your itinerary.
Traveling Australia can be a pricey vacation if you visit during peak season and treat yourself to the nicest hotels and luxury tours. However, with so much natural beauty and free cultural attractions, it's just as easy to see Oz on a budget. Whatever you choose, your trip to Australia will be an experience to remember!