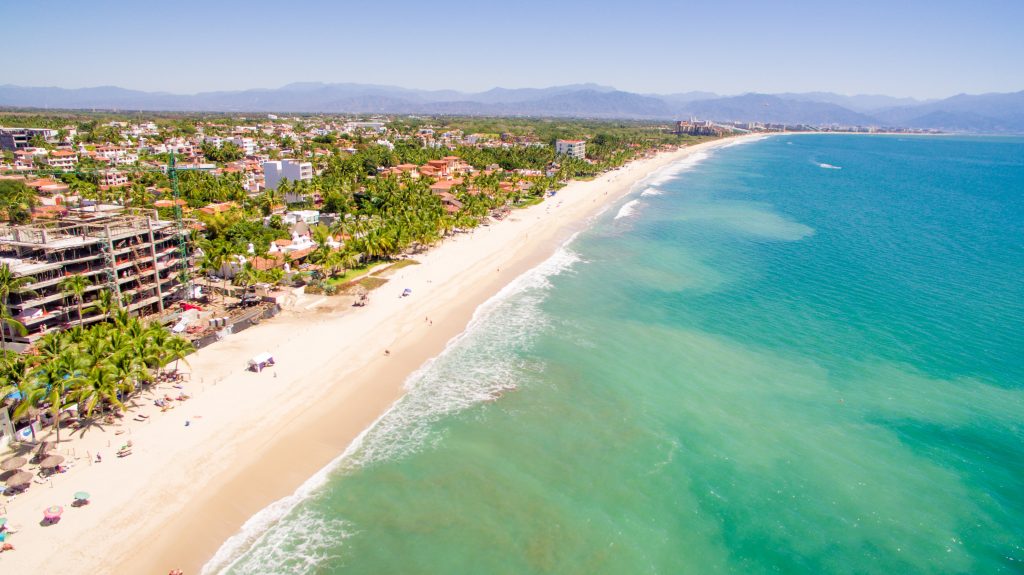 Extending for 190 miles along the coastline of the famed Mexican Pacific, the Riviera Nayarit is rapidly gaining a reputation as the coolest destination in Mexico—and rightly so. Its combination of natural and manmade beauty—liberally sprinkled with art, culture and a culinary tradition all its own—is drawing everyone from celebrities and socialites to multi-generational families, couples looking for a romantic getaway and singles looking for a vacation out of the ordinary.
This remarkable destination is a vibrant collection of small towns, each with its own charm and attractions. Surfing, dining, handicrafts, fine art, adventure, fishing, golf, nightlife… they have it all. We gathered together our own list of Ten Things To Do in the Riviera Nayarit, but keep in mind this is only the tip of the iceberg. Put it on your #bucketlist and nudge it to the top: it's a place you'll want to return to again and again.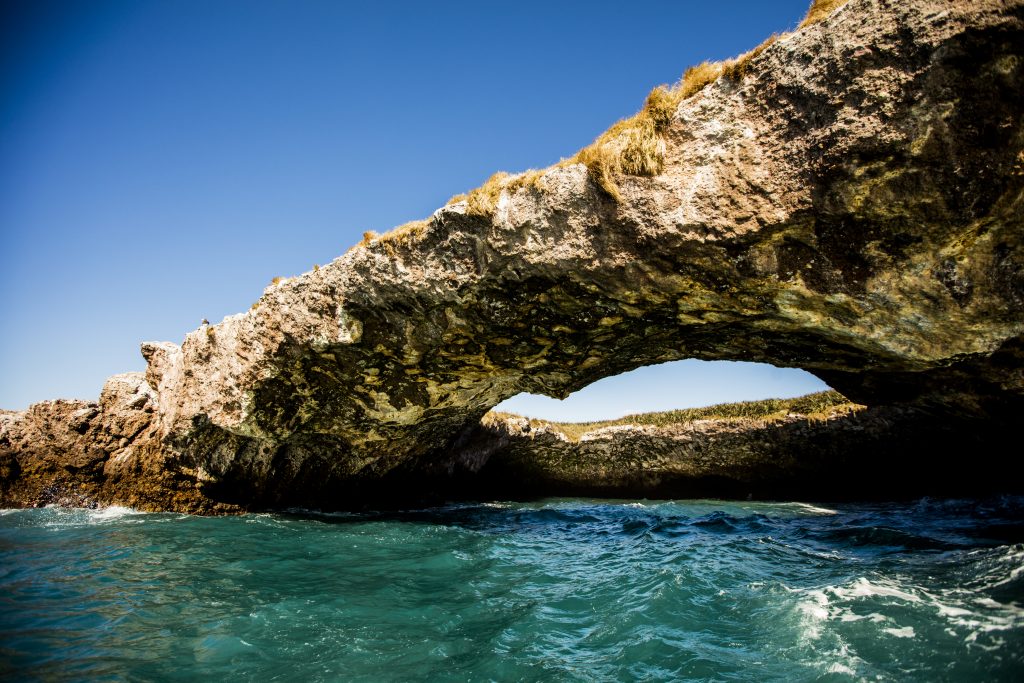 1.    Swim to a (truly) hidden beach. The term "hidden beach" has been bandied about quite a bit and usually mean beaches you can only access via a small boat or a long hike. This particular hidden beach is literally… underground. It is, in fact, in the middle of an island. An icon of the Riviera Nayarit, the Marieta's Islands are a UNESCO Biosphere Reserve and a decreed National Park; they can be reached only via authorized tour operators. To get to the hidden beach, though, you'll have to… swim through a cave! The water around the islands is pristine and filled with a variety of sea life—it's an adventure to remember!
2.     Enjoy a tasty pescado zarandeado (smoked fish) on the beach at Bucerías. This traditional and very flavorful dish consists of a butterflied red snapper marinated in a savory blend of sauces, chiles, and garlic, then smoked over a fire made of mangrove wood and palm fronds. The tender, zesty fish is then served with tomatoes, sliced onion, cucumber and crisp tostadas. It's the best finger food you'll ever have!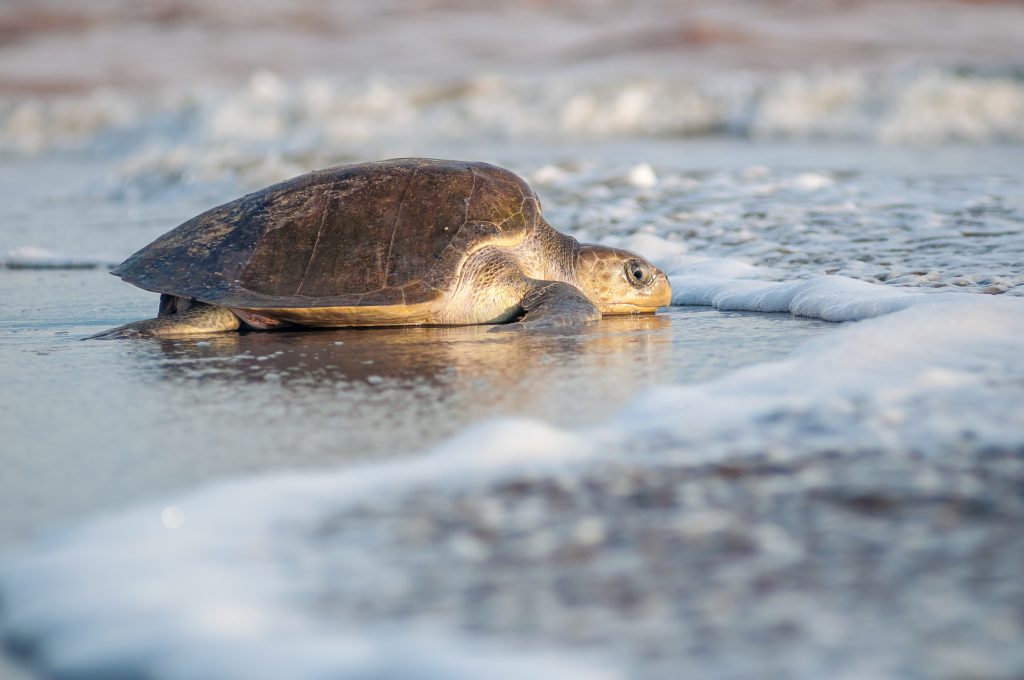 3.     Free, free, set them free (the turtles, we mean). Some of the beaches of the Riviera Nayarit are nesting grounds for hundreds of sea turtles, the majority being Olive Ridley, though occasionally leatherbacks make it to these shores. There are authorized turtle camps located up and down the coast with the sole purpose of rescuing the eggs from predators (including the two-legged kind), incubating them and later releasing the hatchlings at an hour when (natural) predation is at its lowest. If it's nesting season (between June and December), you just might be lucky enough to be able to join a turtle release event one evening. There's nothing like naming one of these tiny creatures and sending it off on its way into the big blue ocean. The camp volunteers are also there to teach visitors about the conservation of turtles and the part they play in the bigger picture. Ask your concierge for a turtle camp recommendation; chances are they might even have one on site!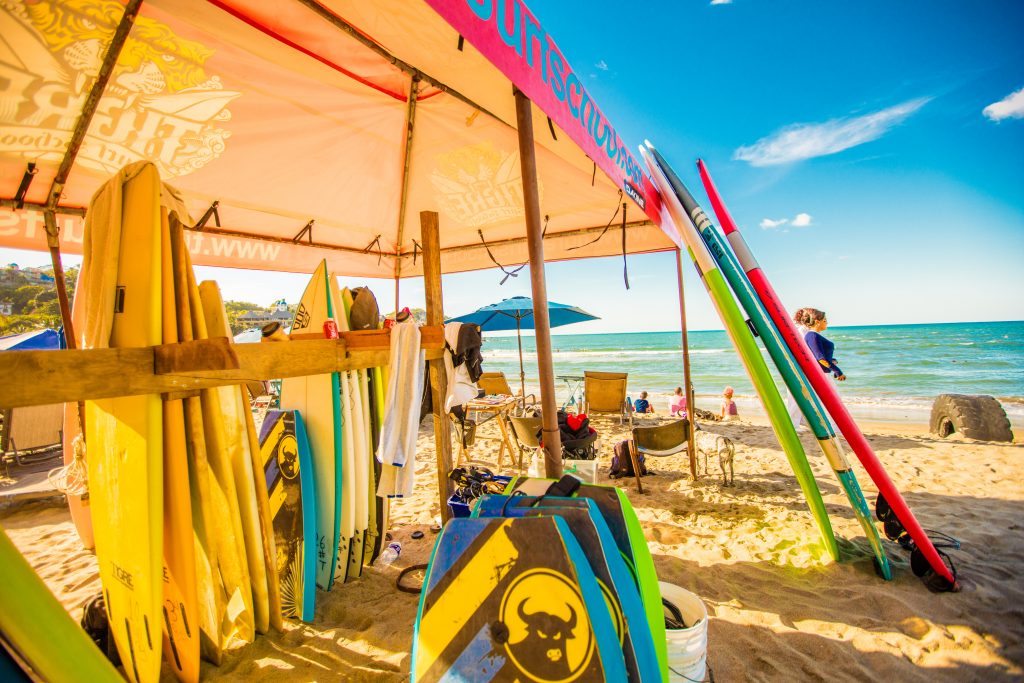 4.     Hang ten at Sayulita (or paddle your way to peaceful communion with nature). Sayulita, known as the hippie chic destination for its bohemian vibe, is the best place to go to learn the ropes both on a surfboard or the stand up paddleboard (SUP). But don't think you need to stay on the sand if you already know your way around a wave: Sayulita has what it takes to keep intermediate and even advanced level surfers and paddlers more than happy. After a morning surf run, you'll be happy to know there are plenty of spots to chill out with a mango margarita or two and enjoy some of the freshest seafood around.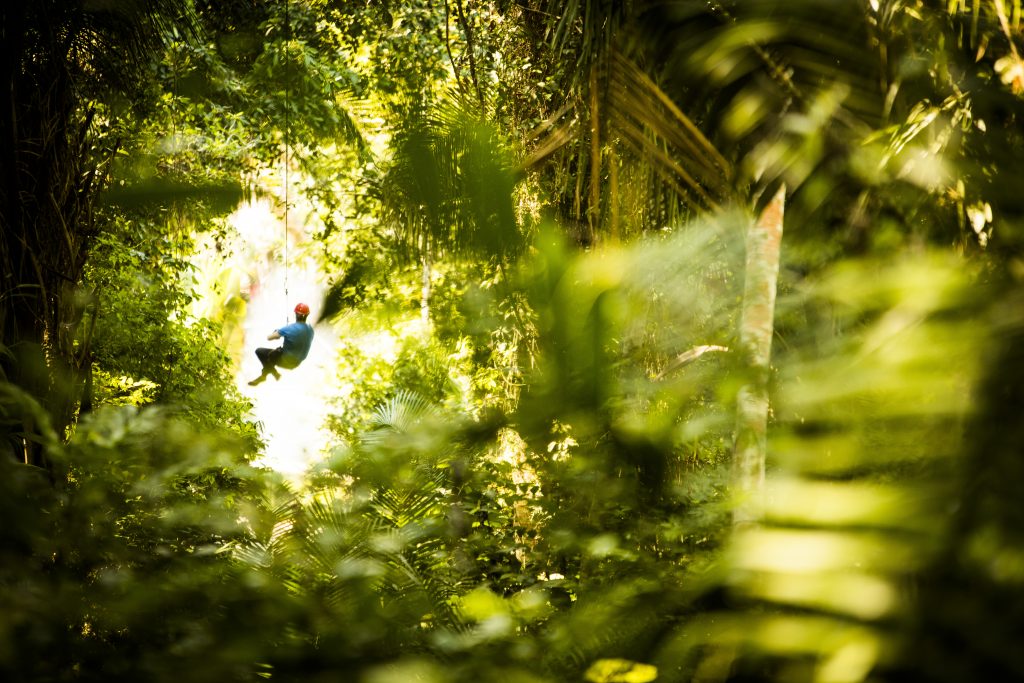 5.     Play Tarzan. Or Spiderman. Well, kind of: when you're strapped into a zip-line harness, you'll fly through the jungle canopy with the greatest of ease (and in a very safe way, we might add). You'll really want to take your video camera for this one, if only to capture how the look of terror turns to one of sheer joy as your line-mates finally jump off the platform and zoom towards you. The coolest, longest and fastest (4,000 feet in length reaching speeds of up to 60 MPH) is just outside of Puerto Vallarta. You can also rappel, walk a hanging bridge, drive off road in a Polaris RZR UTV and cool off by jumping into a thrilling hillside waterslide. Adrenaline, you ask? Yes, and plenty of it! (P.S. Vallarta Adventures allows you to add or subtract the thrills and chills, making it a great option for the entire family.)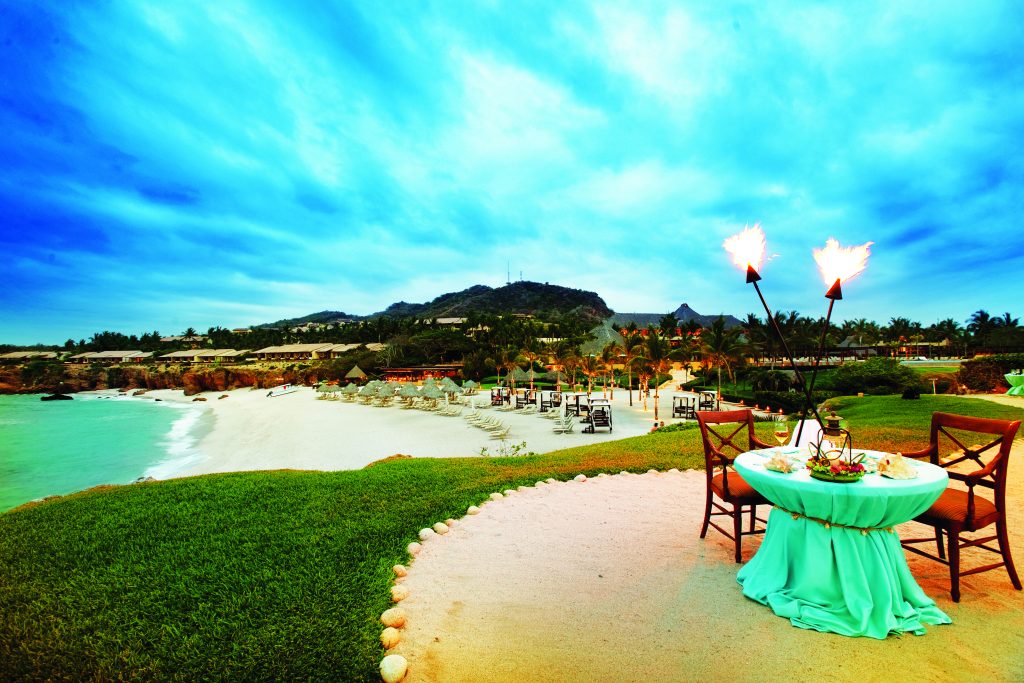 6.     Ditch the diet. From high-end gourmet dining in the Riviera Nayarit's amazing resorts to delectable dishes on the beach (see #3), you won't be lacking for a little something to eat around here. Every town has a specialty. For example, ask about the banana bread in San Blas… and while you're there, visit the Garza Canela Hotel, home to the El Delfín restaurant. It's owned by the Riviera Nayarit's Culinary Ambassador, Chef Betty Vázquez, and yeah, it's all that.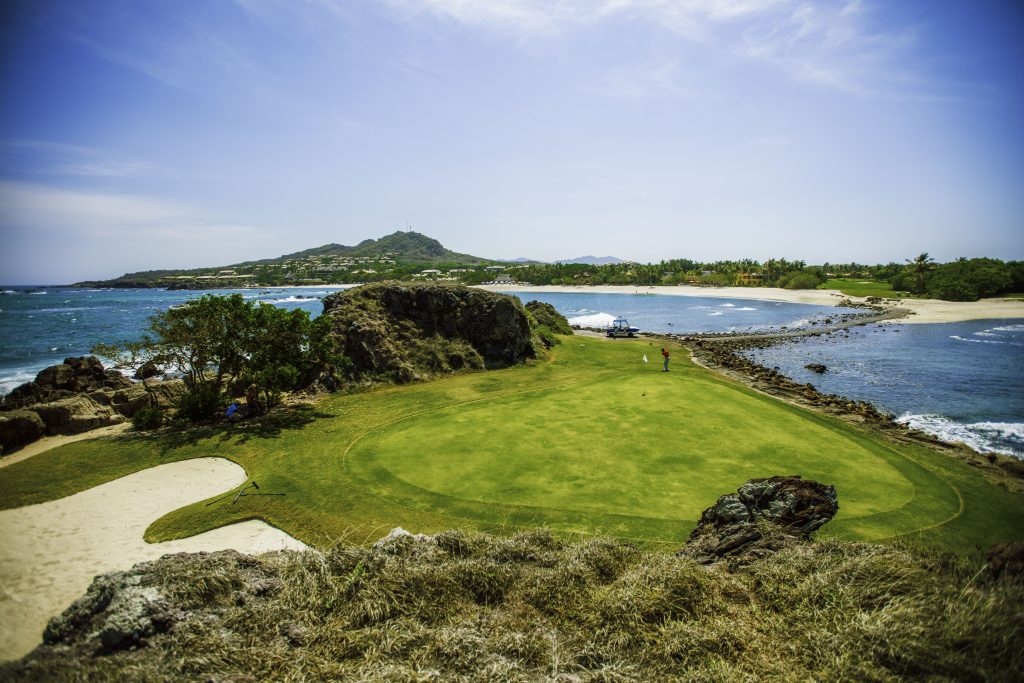 7.     Swing a club (a golf club, that is). With six top-notch golf courses laid out between the towns of Flamingos and Punta de Mita, the Riviera Nayarit has become one of the world's premier golfing destinations. Located on the "Glamour Peninsula" of Punta Mita, the Pacífico Golf Course (designed by Jack Nicklaus) has the distinction of having one of the most gorgeous holes on the planet: the "Tail of the Whale," or Hole 3b, has golfers tee off on the edge of the beach pointing directly at a natural black rock formation in the middle of the ocean 194 yards away. At low tide, duffers can even tool across the cart path for putt at birdie.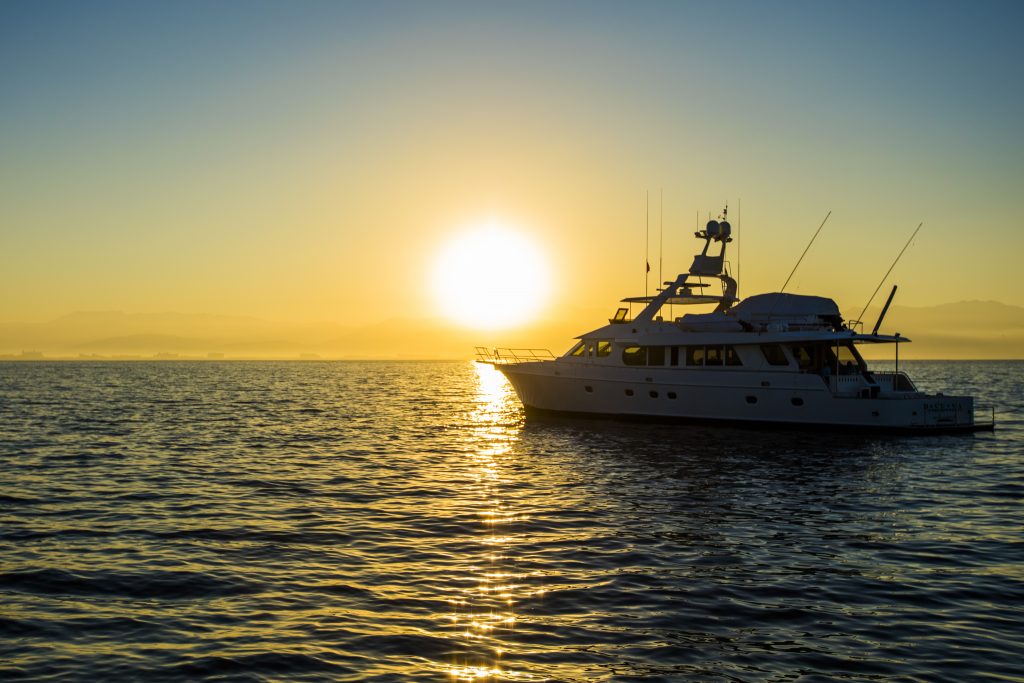 8.     Go fish (big time). Big game or small fry, the Riviera Nayarit has it all. You can charter boats from any of the four outstanding marinas in the area, including the Marina Riviera Nayarit in La Cruz, the largest on the Mexican Pacific and host to multiple world-class nautical events. In the big blue Pacific you can test your fishing prowess on everything from yellow-fin tuna and sailfish to blue marlin and mahi mahi. There is also a variety of smaller species including sea bass, roosterfish and red snapper. Whatever you catch, you can rest assured your hotel chef will be more than happy to prepare it for that night's dinner.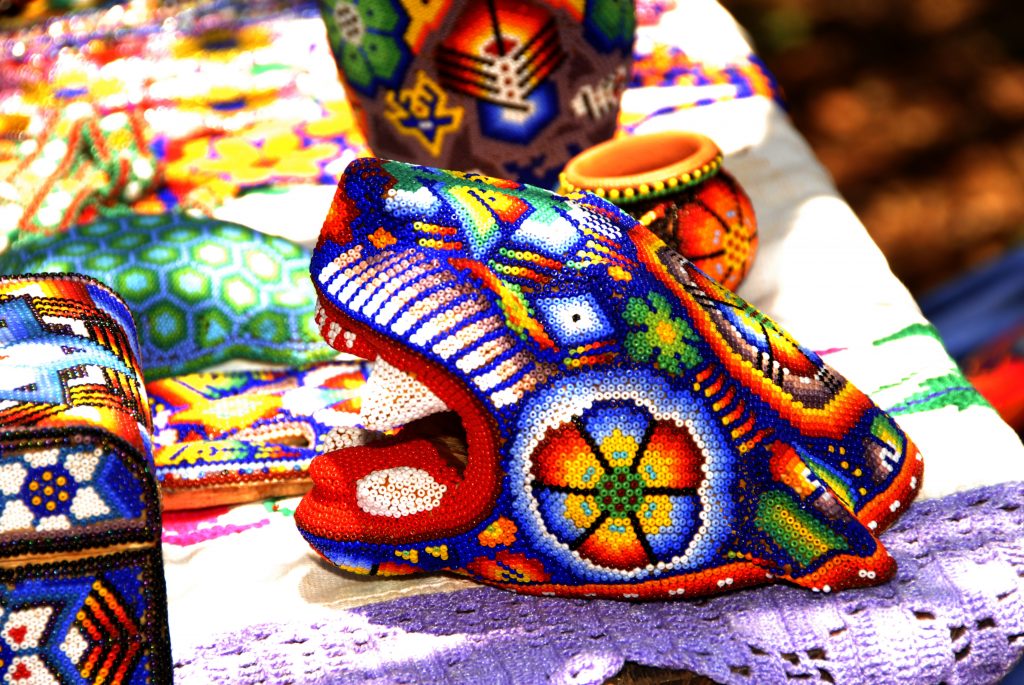 9.     Join the culture club. There are four different indigenous tribes settled in the area, each with its own customs, traditions, folklore, art and gastronomy. The Huichol Indians, for example, still live pretty much as they did in pre-Columbian times, having escaped the Spanish conquerors and the modernization of Mexican culture by living high in the Sierra Mountains. You can visit one of their tiny villages (population 130 at last count) on a guided tour, taking the time to learn more about their music, their dances, their intricate costumes and their even more intricate beaded artwork. It's an unforgettable experience that will be as educational as it is spiritual.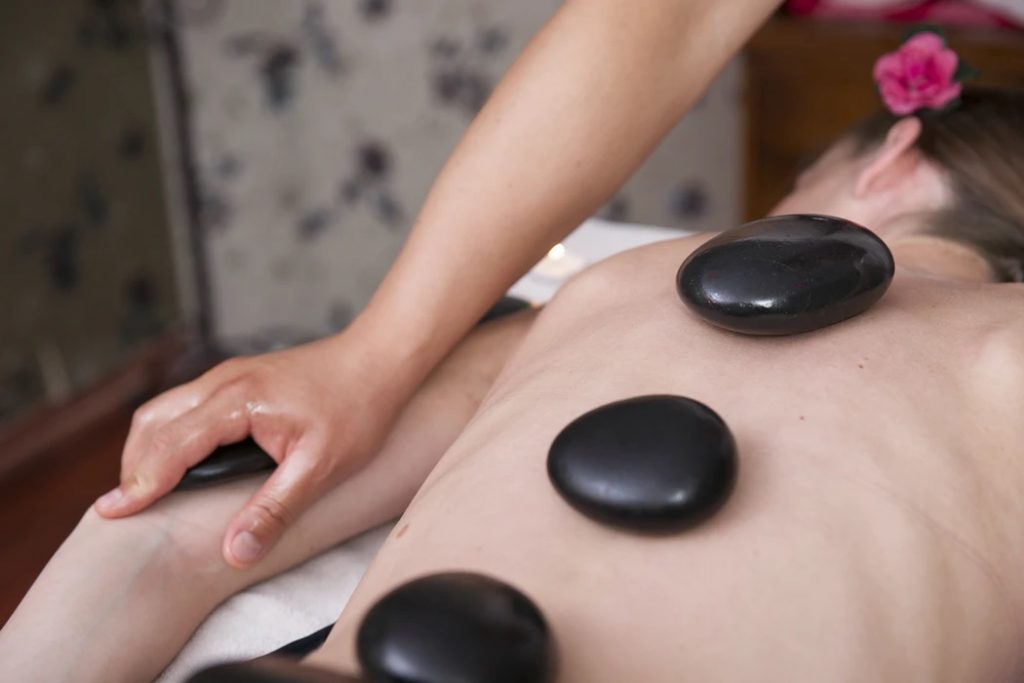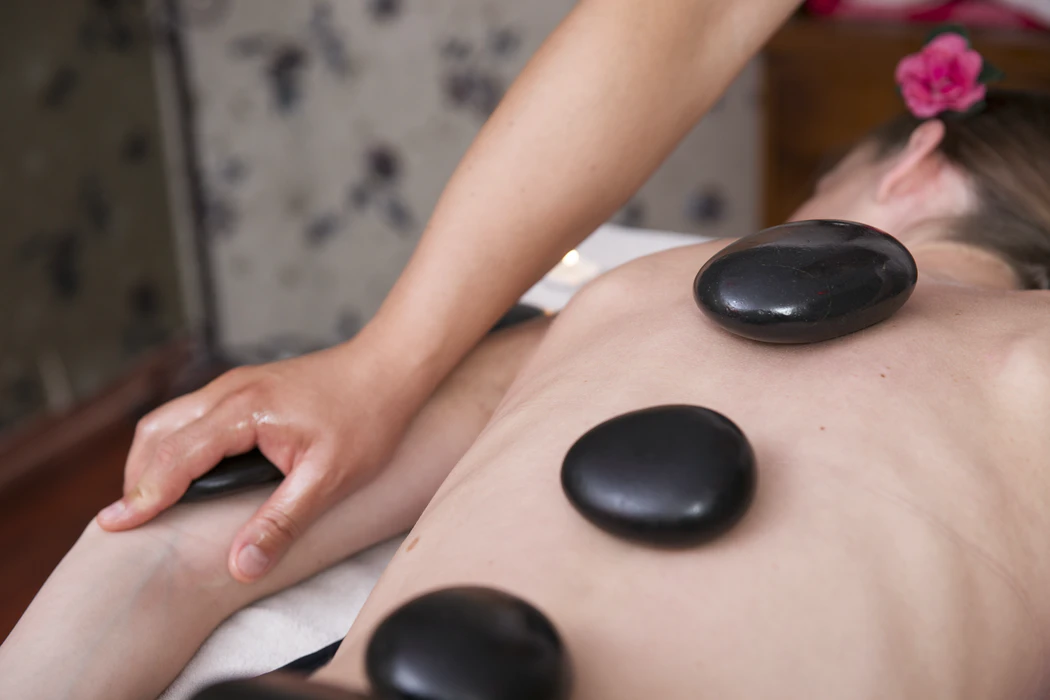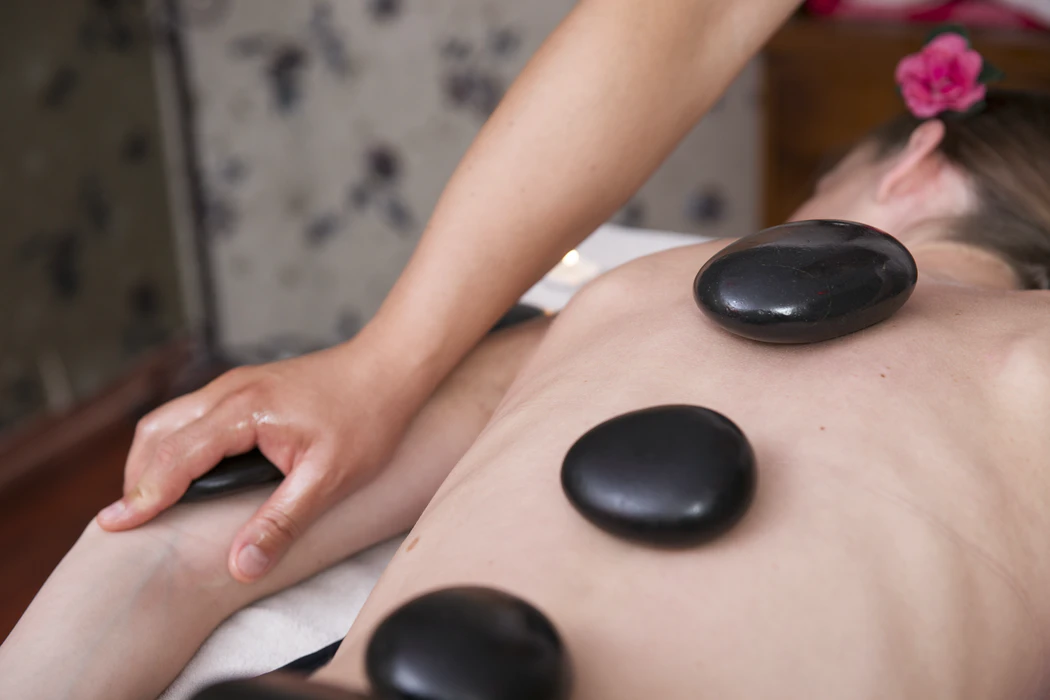 10.  Spa-la-la. With so many spas in the area, you'll never lack for a place to relax, refresh and rejuvenate. In the Riviera Nayarit, the spas offer a diversity of services that range from cutting-edge treatments to European and Eastern therapies to techniques that combine ancient indigenous ceremonies with luxurious ingredients. Agave, cacao, honey, aloe, chocolate, aromatic oils and other exotic ingredients combine with sumptuous massages and therapies provided in unique surroundings that make the most of the area's natural beauty. After a spa day or two, you won't even remember how to spell s-t-r-e-s-s.
So there it is: a (very) short list of the many, many attractions of the Riviera Nayarit. You'll find a lot more to explore at www.RivieraNayarit.com, which only means you'll have to plan on returning. Safe travels!
Please follow and like us: